A fabulous Ferrari 458 Italia, Spotted in China in the Beijing Tuning Street in the east of the capital. The good Ferrari supercar is wrapped in an eye murdering chrome shiny green wrap, and further sexed up by darkened windows and matte gold 5-spoke alloys. The vehicle sucked all light out of the sun, so much indeed it made the Markus RS2000 on the left almost invisible. Almost, that is.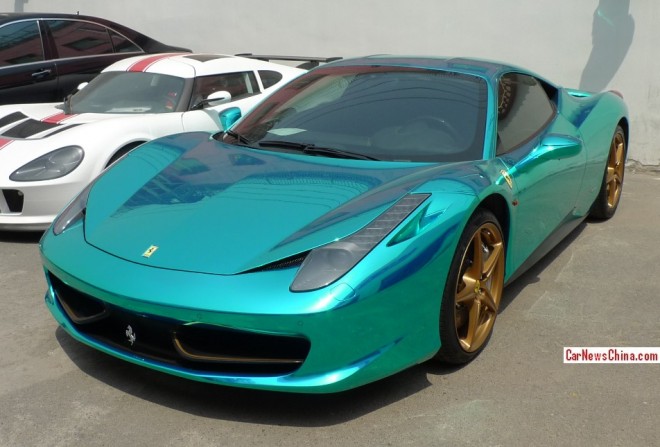 The wrap is of the highest quality and perfectly extended over the bumpers, the mirrors, and the door handles. Only dissonant is the Ferrari logo on the grille, it is in standard silver chrome now, but would have been much better in the same matte gold as the alloys. Just imagine.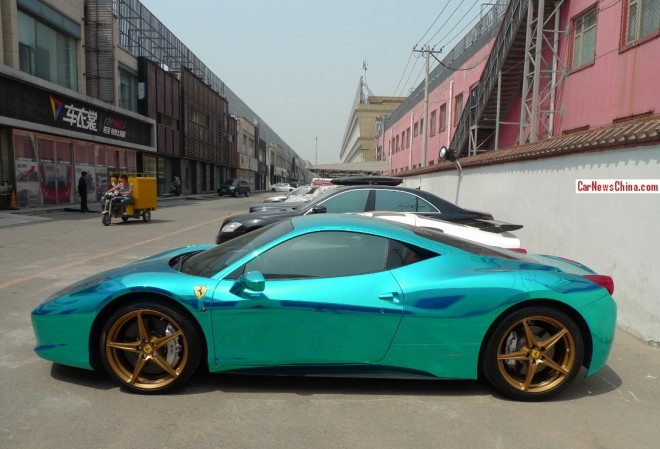 Brake pads in matte gray, messing with the matte gold-chrome shiny green contrast. Bit otherwise, what a car. The Ferrari 458 Italia is powered by a high revving 4.5 liter V8 engine with 570hp and 540nm, top speed is 325km/h and 0-100 is gone in 3.3 seconds. Speedy Shiny Supercar!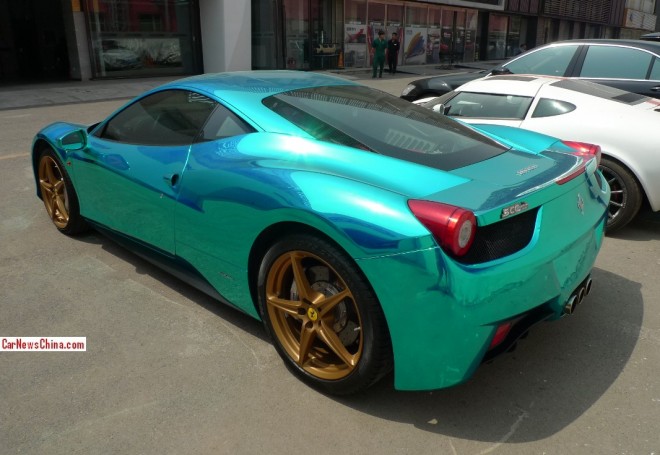 After this 458, there was only darkness…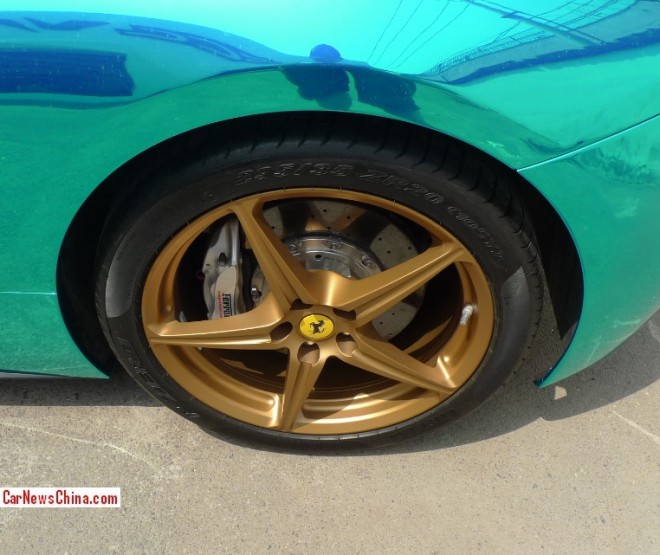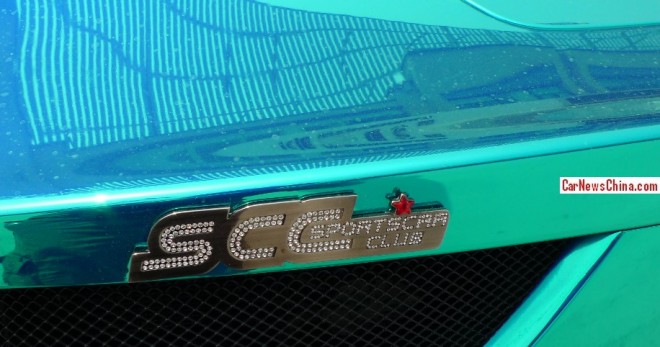 Kitchy logo of the SportCarClub, the famous 'SCC'. Only supercar owners can join, for a hefty fee. They got their own bar at the Workers Stadium, on invitation only, and a table for a night goes for 10.000 yuan or 2085 USD, and that's before the champagne starts flowing.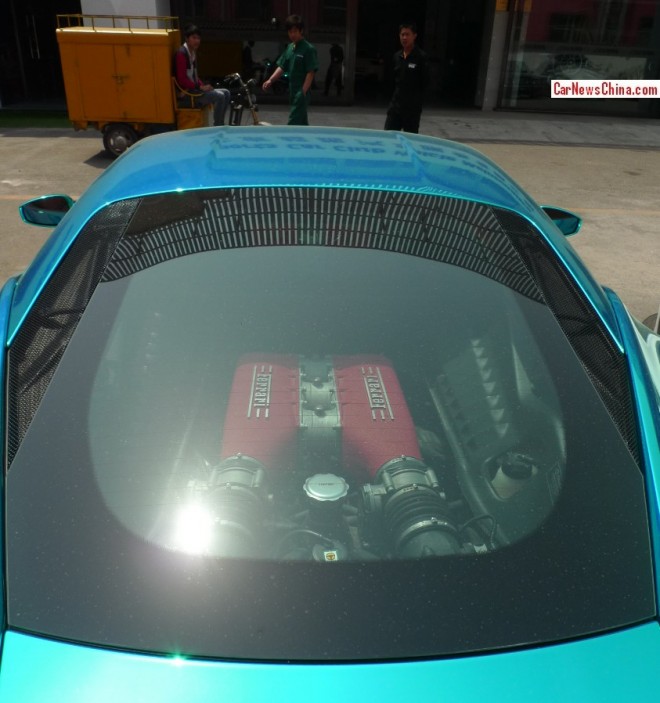 Man in black is a mechanic, working for the nearby SCC maintenance center, owned by the club, where they can check the oil and that sort of things. The mechanic told me he was trained in Germany by BMW, and used to work for a BMW shop before he moved to SCC for the money.  I asked him how he liked his job, working with all kinds of supercars all day. Surprisingly, he said he was bored, and that he would rather work on BMW's again.
…