A very manic Melkus RS2000, Spotted in China in the Beijing Tuning Street in the east of the capital. The speedy sportscar looked absolutely brilliant in shady white with a fiery red racing stripe. The RS2000 debuted in 2009 and was manufactured until 2012, it is a very rare car with the total production number estimated at max 75 examples.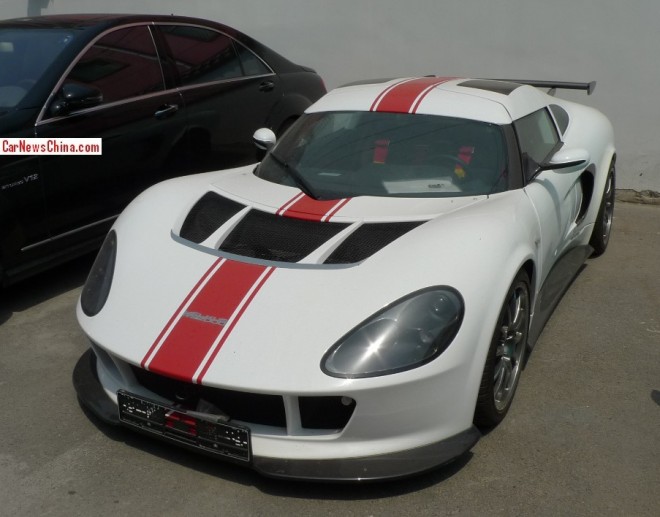 The Melkus RS2000 was based on the Lotus Elise but glass-fiber reinforced polyester body and suspension were developed by Melkus. Power came from a reworked variant of the Elise 1.8 liter engine, turbocharged to a massive 300hp, good for a 0-100 in only 4.9 seconds and a 270 km/h top speed. Curb weight was only 950 kg!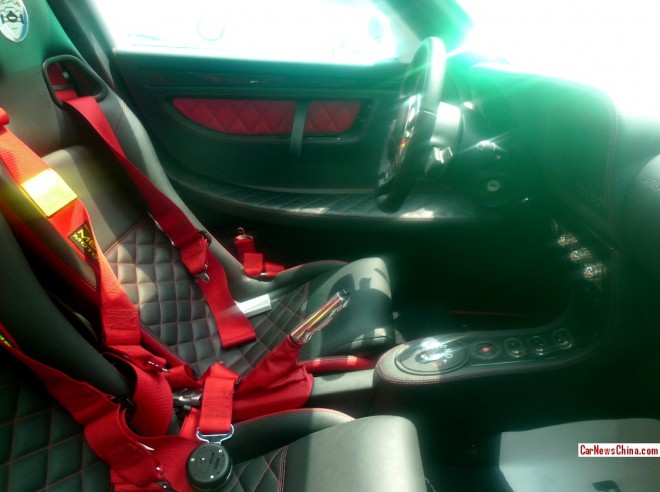 Interior was dressed up as well with full leather racing seats, more leather on the dashboard, a touchscreen infotainment system, and more leather again covering the doors.
The Melkus was officially exported to China, it was represented by FFF Automobile, the same outfit that also represents Koenigsegg, Pagani, Mansory, and, for a while, Gumpert. The latter went bankrupt last year, and Melkus sadly went knockout one year earlier. FFF doesn't have much luck with the Germans, it seems.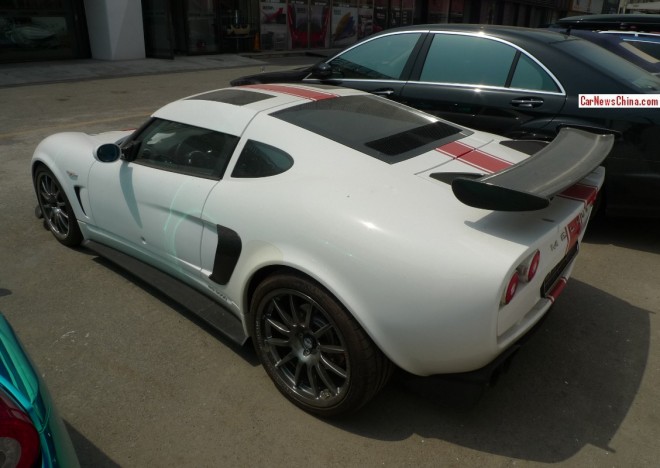 See that green reflecting on the door? That is a chrome shiny green Ferrari 458.
There are at least ten various Melkus sportscars in China. Last year FFF still had four cars on display and they have since sold out. Brave buyers indeed, because maintaining these monsters will be very hard. Lotus has a dealer in Beijing so the engine isn't much of a problem, for a price of course, but the rest of the car better stay in one piece! Being careful with a Markus however, won't be easy…