First Auto Works (FAW) has applied for patent on the Hongqi 77X for the Chinese car market. We first met the Hongqi 77X in June 2012 when it was still in its design phase. Design has been finalized now and the 77X is scheduled for debut on the April 2015 Shanghai Auto Show.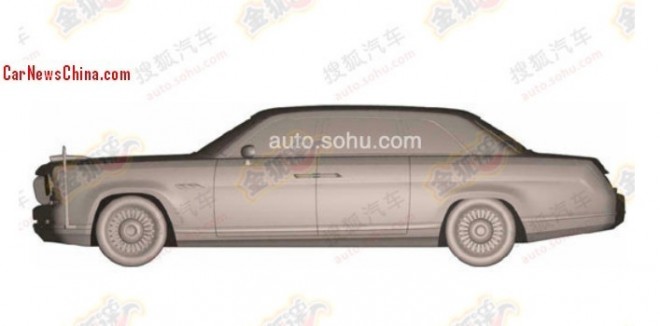 Alloys shaped to look like sunflowers, a nod to Hongqi's illustrious past.
The vehicle on the patent drawings features flag poles, indicating it is intended for government functions, which doesn't necessarily means there won't be a civilian variant as well. The Hongqi 77X will be positioned between the Hongqi H7 and the Hongqi L5. No confirmation on engines yet but around-around we hear that the 77X will be powered by a Toyota-sourced 4.3 liter V8 tuned up to about 300hp.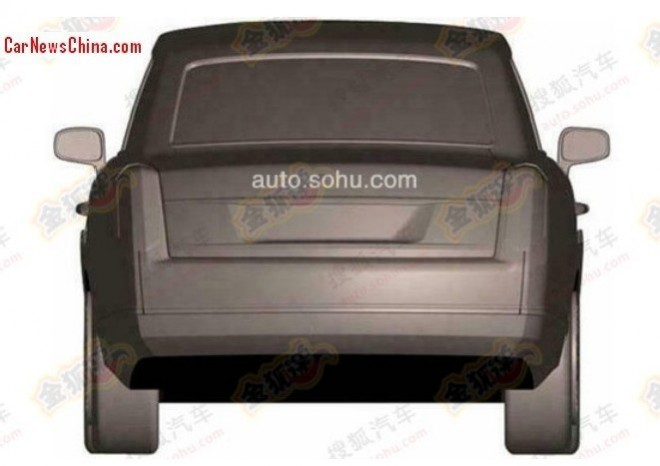 When it comes to the government the Hongqi 77X is likely intended for the mid-level, like provincial governors and mayors of large cities. The top cadre in Beijing drives the Hongqi L5, and the lower ranks have to to with the Hongqi H7.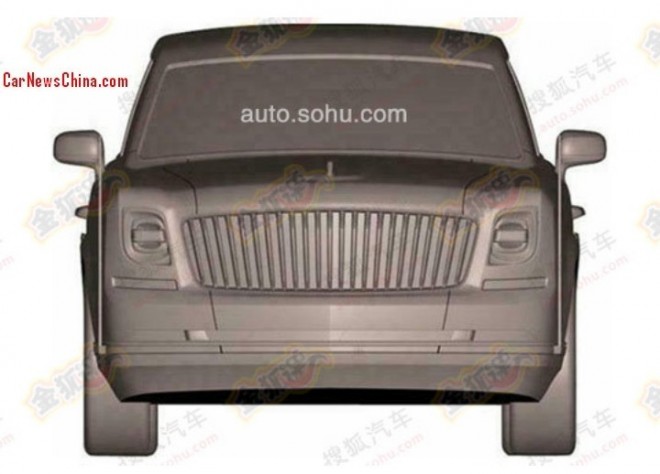 Grill still impressive. Headlights very daring.