A beautiful red Beijing Auto BJ2022 Brave Warrior, Spotted in China in the great city of Shanghai by Reader Antoine Chalendard, thank you for the pictures! This particular spot is a Double First; first time we see the BJ2022 in Shanghai, and the first time we see one in red.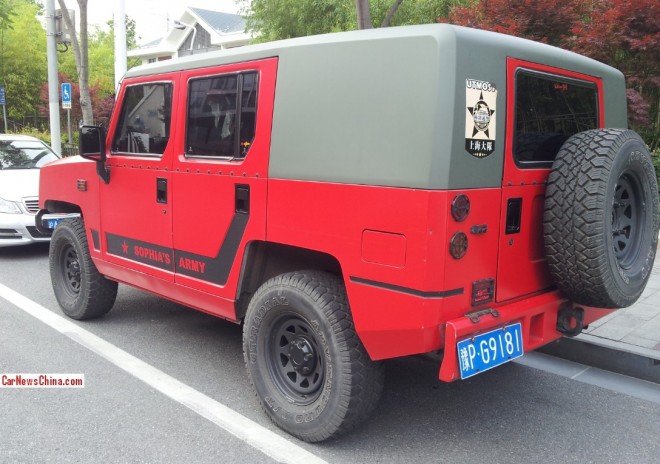 The vehicle features black racing-stripe style stickers with the text 'Sophia's Army'. I haven't been able to find out what it is about. An American rockband, maybe? If you know more, please let us know in the comments below.
The BJ2022 started life as a purely military vehicle but a civilian variant finally launched last year. 'Civilian' is a BIG word as it is not much more than the military version without the military stuff, such as communications equipment and tools. Price starts at 183.500 yuan and end at 219.800 yuan. There are two engines available: a 2.7 liter four-cylinder petrol engine with 147hp and a 3.0 liter four-cylinder turbo-diesel engine with 135hp.
Beijing Auto is also thinking about a real civilian variant but the current status of the project is unclear.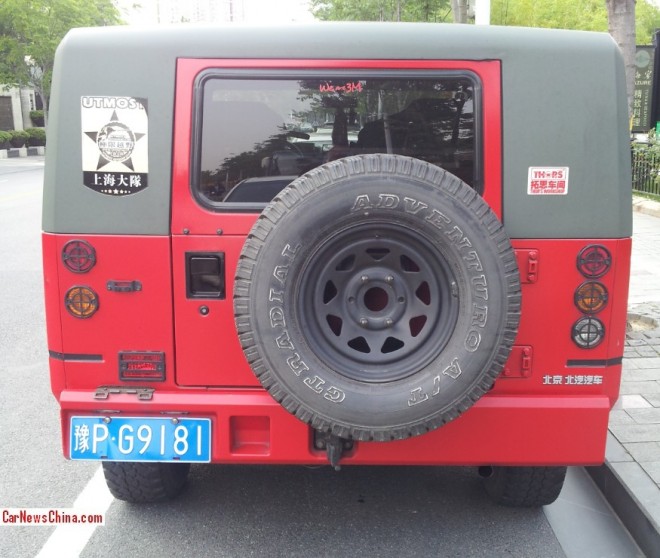 Large door, opening to the right, at the back. Tail hook below the spare wheel. Military variants pull light-wheeled canons and mortars, this civilian car might as well pull a caravan. License plate is of Henan Province but sticker on the upper-left indicates a Shanghai owner. It is probably hard to register this car in Shanghai where environmental regulations are very strict. The 'other-province trick' gets the car on the road but comes with its own problems, including limits on using the elevated roads and a ban on entering the city center.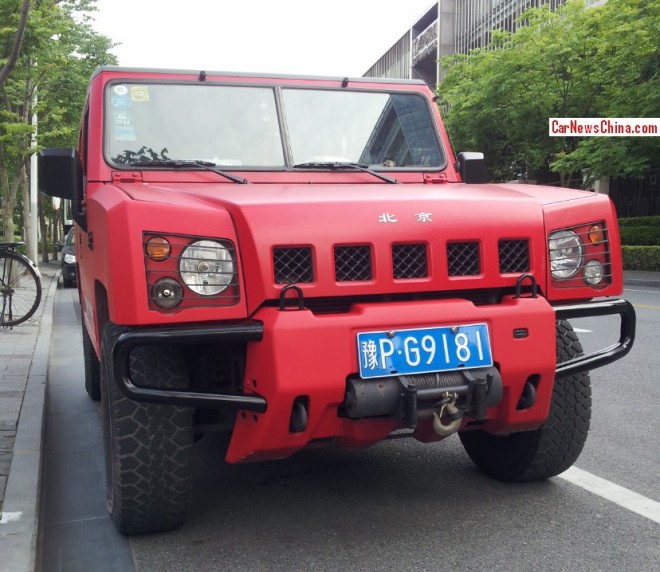 But then again, who is going to stop this beautiful Beijing Auto BJ2022 Brave Warrior from going Anywhere..?