A very stealthy Audi A7, Spotted in China in the Lido area in Beijing. The good Audi is wrapped in a matte black wrap, looking beautiful in the warm summer rain, and further dressed up by black windows, chrome strips around the windows, chrome door handles, an extra shiny grille, and sporty matte gray 10-spoke alloys.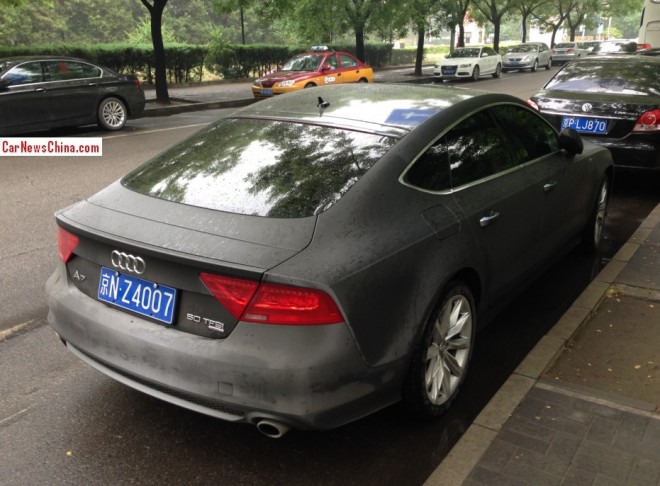 See those raindrops making the wildest patterns on the Audi's broad shoulder line! The wrap was of top quality and neatly applied over the bumpers and mirrors. Doorhandles and window frame make for a perfect contrast with matte black and black. Interesting license plate as well.
The Audi A7 is imported into China. Price starts at 698.000 yuan and ends at 1.34 million for the S7. The RS7 is not available in China. Audi uses different names in China for all the base models. This particular car is a '50 TFSI' , which is powered by a supercharged V6 with 310hp and 440nm. This model is called '3.0 TFSI' in the rest of the world.