The Gonow E Mei has been launched on the Chinese car market. Price starts at 69.800 yuan and ends at 96.800 yuan. The Gonow E Mei, formerly known as the Gonow GA, is a new sedan based on the Guangzhou Auto GA3. Gonow Auto is a subsidiary of Guangzhou Auto.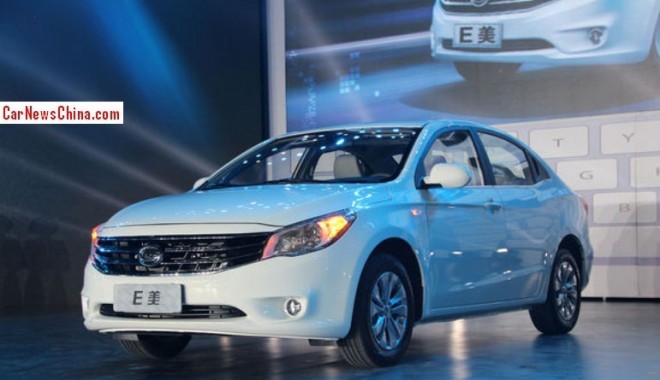 The Gonow GA Sedan will primarily be aimed at markets in second and third tier cities in China, leaving the first tier cities to Guanghzou Auto. Gonow and Guangzhou are also working on a cheap Gonow SUV based on the Guangzhou Auto GS5 that will be launched later this year.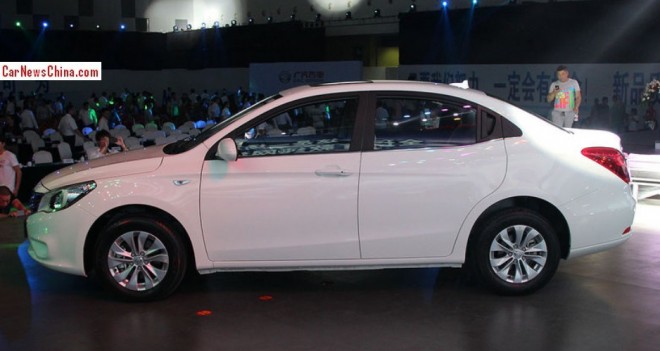 Unlike the name might suggest the Gonow E Mei is not an electric vehicle. It is powered by a rather old fashioned 120hp 1.6 liter four-cylinder petrol engine mated to a five-speed manual. We keep on hearing rumors about a more modern 1.3 liter turbo but that engine hasn't been confirmed yet.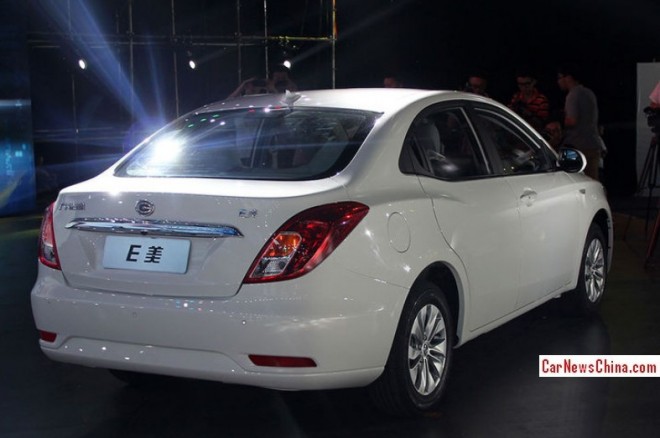 The character 'mei' is best translated as 'beautiful'.