A wondrous white Alfa Romeo 156 Selespeed, Spotted in China just outside the Fourth Ring Road in central Beijing, looking very clean and shiny for its age. The beautiful 156 was manufactured from 1997 until 2007 with facelifts in 2002 and in 2003, this particular car is an original pre-facelift example.
The 156 was never officially exported to China so how this Italian beauty ended up in the capital is somewhat of a mystery. It is a very rare car on Chinese roads, this is in fact the very first one we have seen.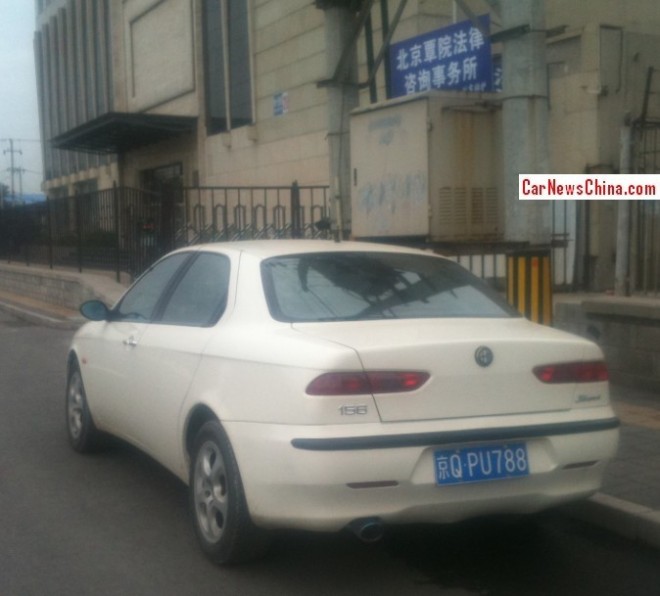 The 156 was available with various petrol and diesel engines, the most powerful engine was the 3.2 liter V6 that powered the GTA, good for 247hp and 300nm. There were no engine badges on this white car but trim level indicates it is a four-cylinder variant. 'Selespeed', see badge on the right, refers to the paddle-shifted robotized manual gearbox, a very special transmission for the day.
The Alfa Romeo 156 caused quite a splashed when it was launched in Europe, with its unusual sporty lines with a revolutionary hidden rear door handles and a heavily chromed Alfa logo functioning de facto as the grille. The 156 was penned by the brilliant Walter de Silva who moved on to Seat, Audi and Volkswagen.
Great to see that at least one of those special Alfa's made it to Chinese shores.
---