A vaguely red Tianjin Huali TJ1010A mini pickup truck, Spotted in China in the Fangzhuang Residential Area in Beijing. Sadly, the good vehicle wasn't in running order anymore, functioning instead as a platform for a fruit shop selling oranges that looked a tad or two too green. The poor car is being propped up by two piles of stones. What a way to treat a Huali…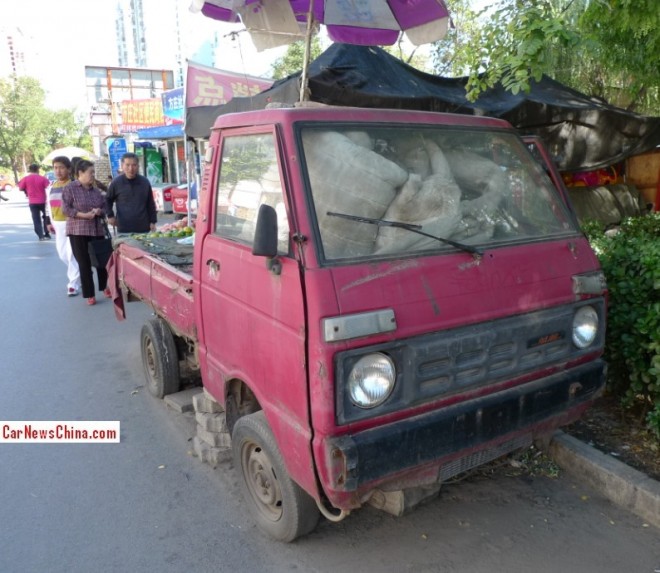 The Huali TJ1010A was the pickup variant of the Huali TJ110 minivan. Both were manufactured by the by the Tianjin Huali Motor Company.  Production started in 1984 and ended in 1989 when the TJ110/1010A was succeeded by the slightly more modern TJ6320 minivan series.
The Huali TJ110/1010A was based on the 1981 (S65) Daihatsu Hijet microvan. In 1983  Tianjin Huali and Daihatsu Motor Company agreed to produce the Hijet in China under a license agreement. The venture was formally known as 'Tianjin Daihatsu'.
It was a big sales success with zillions of minivans and mini pickup trucks finding buyers everywhere in China. The vehicles perfectly fitted in time when basic and cheap transportation was in great demand.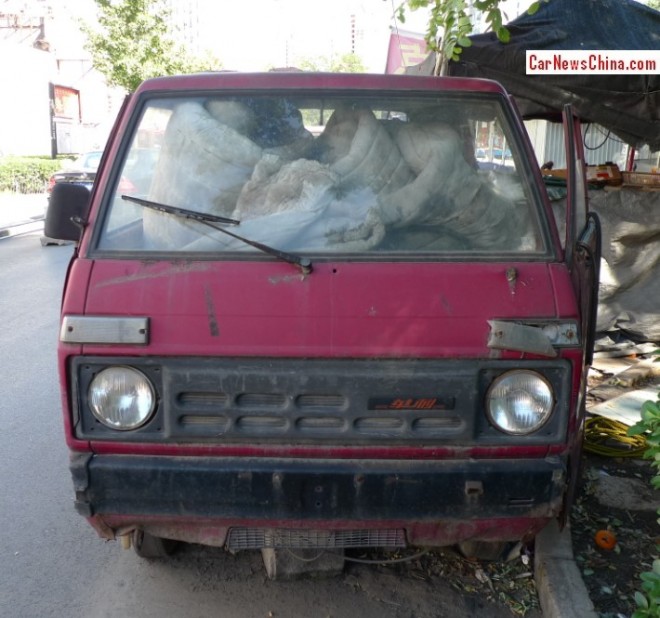 A sad end for a strong truck. Power came from a Daihatsu 843 cc three-cylinder CD engine with an output of 43hp and 59nm. That doesn't sound like a lot but the Huali was very light. I have been in the van variant running up mountains like a goat on speed, or even faster.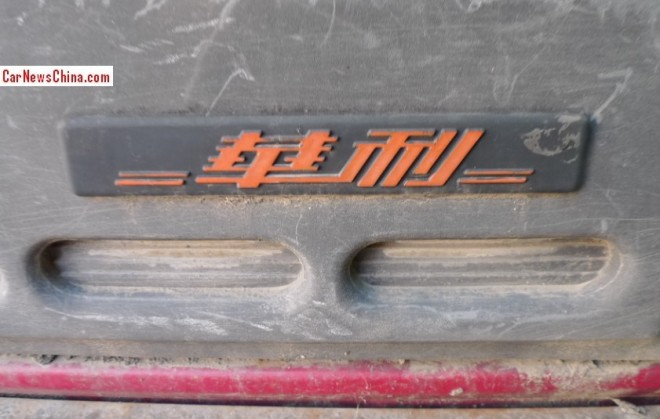 Hiali badge on the grille, in orange.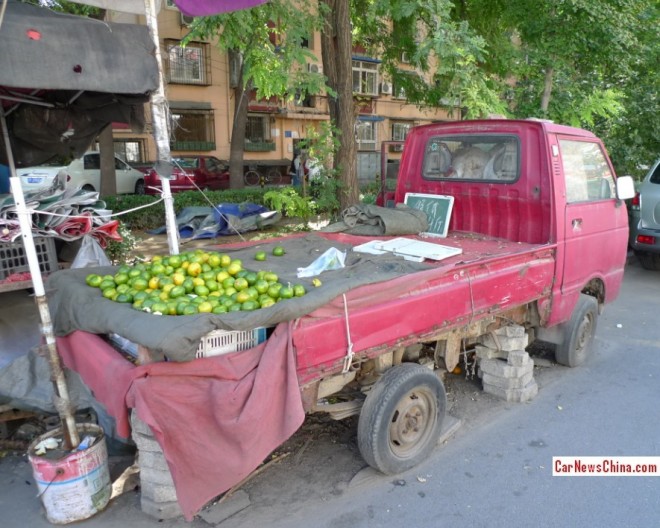 Green oranges.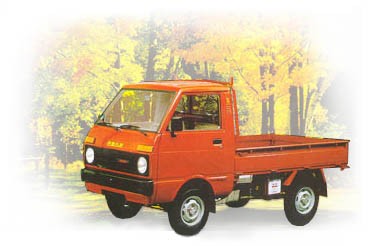 Period factory photo of the Huali TJ1010A. Seems the same kind of vague red as the car in Fangzhuang.
---

Recommended: