The Dongfeng-Renault joint venture was formally launched in December 2013, but is has been rather quiet since then. Until now. The joint venture has announced its plans for the future, including the production of two SUV's, two sedans, an electric car, and the launch of a new sub-brand.
The two SUV's will be launched in 2016. The first SUV is a compact based on the Nissan P32 platform that also underpins the Renault Koleos and the last-generation Nissan X-Trail and Nissan Qashqai. It was expected that the Koleos would be manufactured in China, but the joint venture has decided to develop an all-new SUV.
The second SUV is yet more of a mystery. It will be larger than the P32-based SUV and it will use a modified variant of an existing Renault-Nissan platform.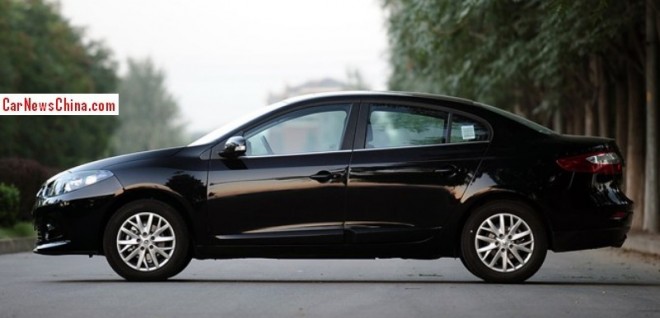 The two sedans are the Renault Fluence (pictured) and the Renault Laguna. However, the joint venture has not given any time table for the start of the production. Both sedans are currently imported into China, local production would make them about 20% cheaper.
The joint venture is also studying the possibilities for making an MPV and a compact SUV, but no decision has been made.
The electric car is currently under development and will be launched on the Chinese car market around 2018.
The sub-brand is a legal-must these days so Dongfeng-Renault will follow suit, stuffing the brand with older Renault platforms. Start date yet unsure but a first concept can be expected in late 2015.
The first factory of the joint venture is currently under construction, located in Wuhan in Hubei Province. The plant will have an initial capacity of 150.000 cars a year, running up to 600.000 cars in 2020. Thejoint venture is also working to expand the existing Renault dealer network to 120 dealers at the end of this year and to 150 at the end of 2016. The dealers will sell imported Renault cars until the locally made cars arrive.
---
Recommended: