A wondrous white Opel Vectra B sedan, Spotted in China in a faraway suburb in east Beijing. The Vectra B was most famous for its mirror-integrated-in-bonnet design, and that indeed still loox very impressive today! This particular B is a top-spec CD variant, further spiced up with darkened windows, a subtle body kit, and AMG alloys. Check: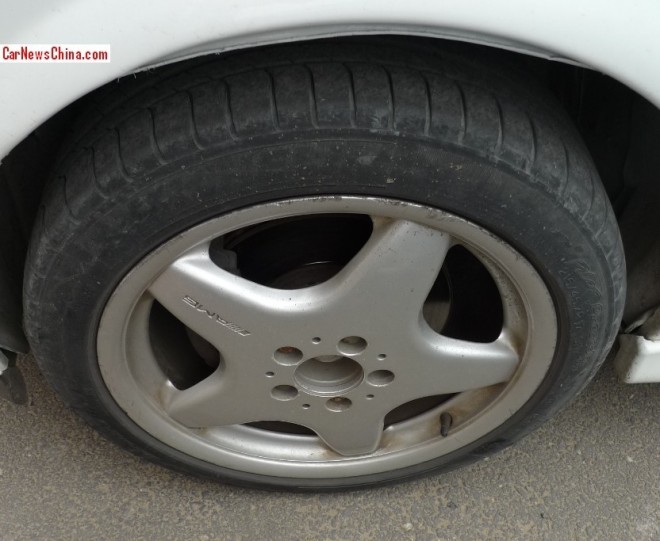 Not sure whether they are real AMG or a Chinese copy, but the design seems pretty period. The Opel Vectra B was the second generation Opel Vectra. It was manufactured from 1995 until 2002 with a facelift in 1999, this is a facelifted example. The Vectra was never officially exported to China, so seeing one on the roads of the capital is a rare pleasure. This fine white example is only the first one we ever see.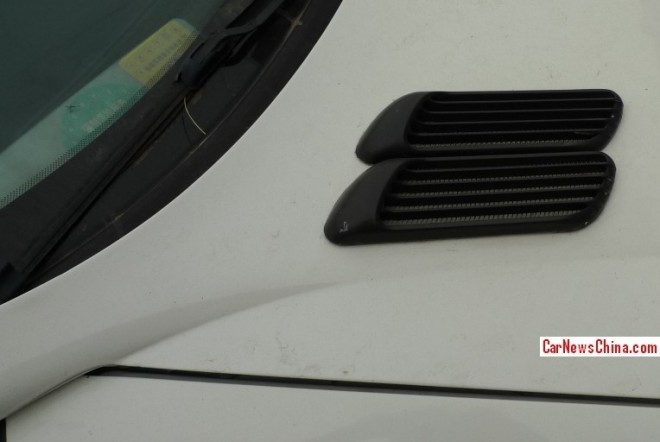 Fake air vents for a bit of extra cool. The Vectra B was available with a long list of petrol and diesel engines, the most powerful standard engine was a 2.5 V6 petrol with 170hp. The CD was powered by a 2.0 liter 16v four-cylinder petrol engine, good for a decent 100 horses.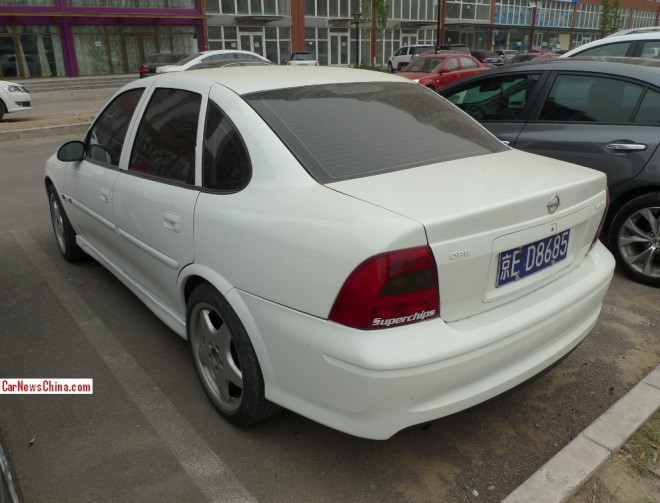 Badges painted in white. Superchips. Super Opel.