An extremely speedy Honda CR-Z hybrid sporty car, Spotted in China in the great city of Shanghai by Reader Antoine Chalendard, thank you for the pictures! The good CR-Z is fitted with a impressive body kit consisting of shiploads of wings and winglets, a huge wing on the back, a diffuser, and a triple-triangle exhaust pipe system.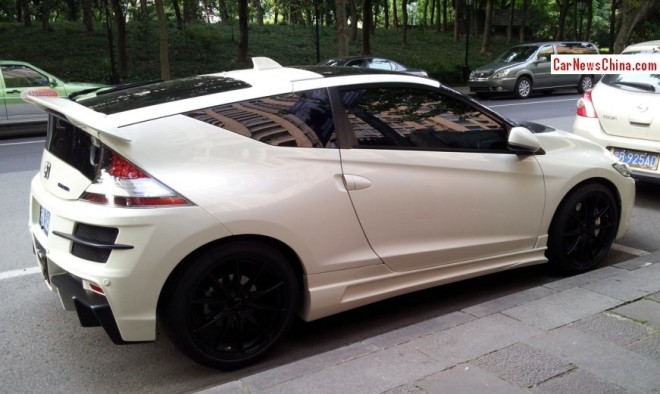 Extra large all black wheels, darkened windows and a shark antenna on the roof. The set appears to be a 'C-Blaze' manufactured by a company called Duraflex. They are big in the U.K. but we never met any in China before. Sadly, Duraflex doesn't do anything about the power train, which likely means this winged CR-Z is actually slower than a standard car thanks to the added weight of all the extra plastic.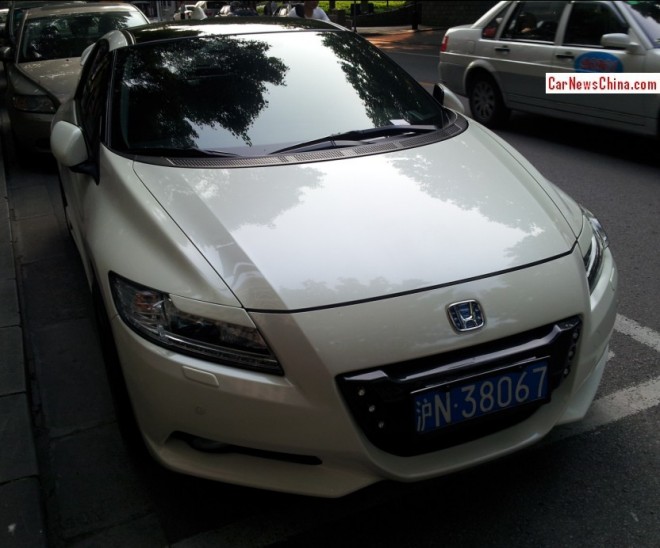 The Honda CR-Z is powered by a hybrid drive train with a total output of 130hp and 174nm. The CR-Z was launched on the Chinese car market in July 2012 for 288.000 yuan or 46.000 USD. It is a very rare car as most Chinese buyers consider it far too expensive for the horses. This body kitted example is indeed the very first CR-Z we have ever seen.