A racy red Porsche 911 Carrera Coupe  Spotted in China on the Wufang Tianya Automobile Parts City in Beijing. The good Porsche was in reasonable shape but urgently in need of some love and some maintenance, check that half open bonnet for example! Period alloys however were in perfect shiny shape. License plate reads QO993, so we know what it is when we see it in our mirror, hunting for overtake!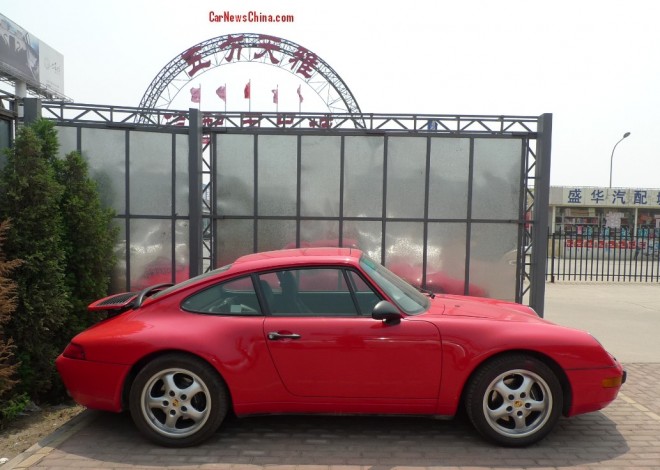 The 993 was manufactured from 1993 until 1998, it was never officially exported to China so seeing one on the roads of the capital is a very special event. Up until now we only met one other example; a very rare Carrera RS in Chengdu. Engine cover is open as well, as if this red racer needed more air, but it wasn't that hot that day…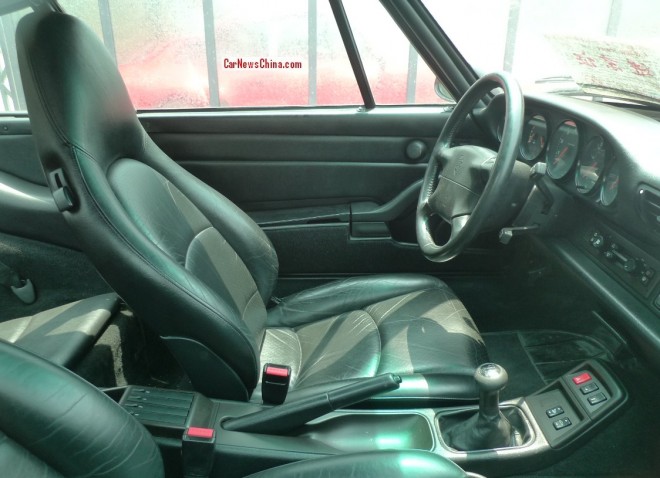 Interior in very good condition, looking very black in typical 1990's style. Leather slightly worn but a good cleanup will fix that. The 993 Porsche 911 Carrera is powered by a 3.6 liter flat-six 'boxer' engine with 285hp, sending power to the rear wheels via a 5-speed manual. Top speed is 270km/h and 0-100 is gone in 5.6 seconds. Speedy old Porsche!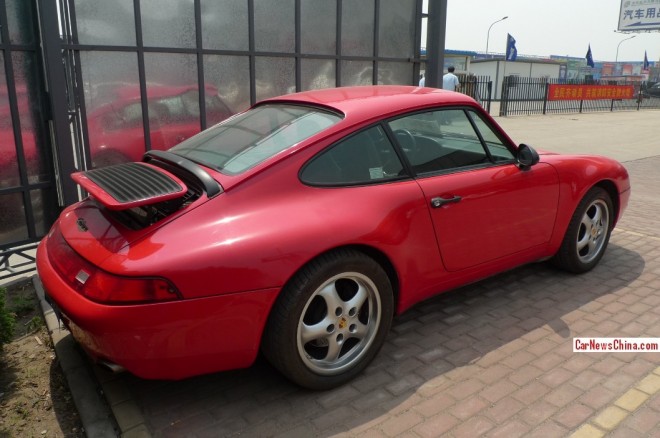 Paint in near perfect shape, but again in need of a professional cleanup, otherwise the famous Beijing dust will destroy all, making this fiery red looking like drab old brown.

Characteristic wing just under the window to push wind over the engine cover, thus generating downforce.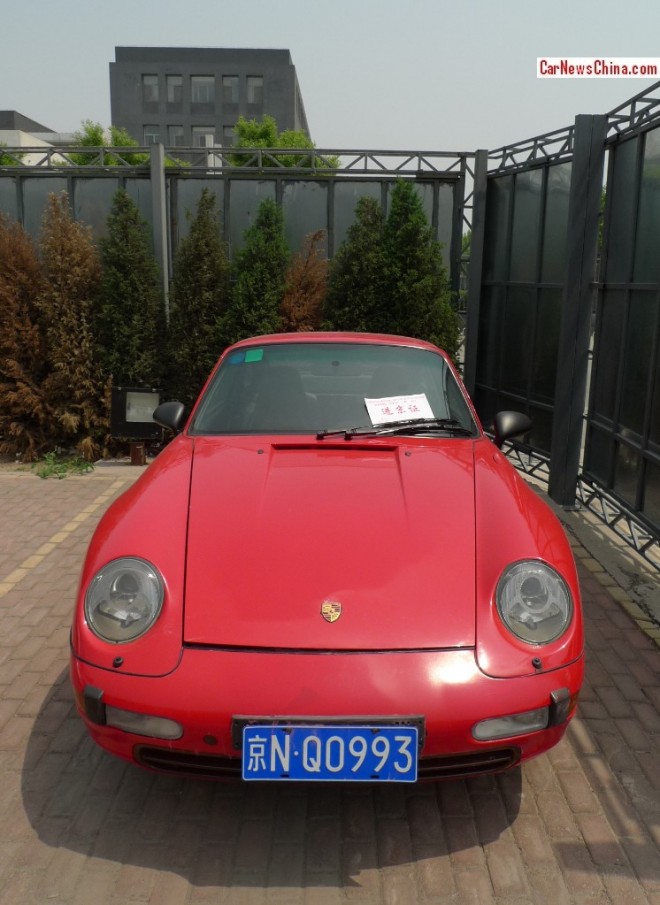 A great Porsche and a great car.