The best spy shots so far of the interior of the upcoming Kia K4 sedan. The Kia K4 debuted as a concept on the Beijing Auto Show back in April, and debut of the production version is scheduled for the Chengdu Auto Show in September with a launch on the China car market in October. The interior looks very luxurious and all with lots of wood and chrome, but that screen…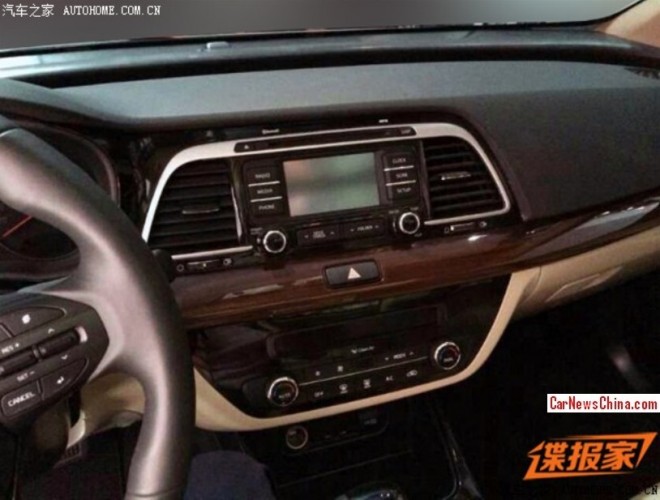 … looks impossibly small. Even the cheapest Geely's come with bigger these days! Or phones, or basically everything. The instrument panel doesn't seem digital, so no hidden screens there, this 1980's thingy in the center console is all Kia has on offer. Strange.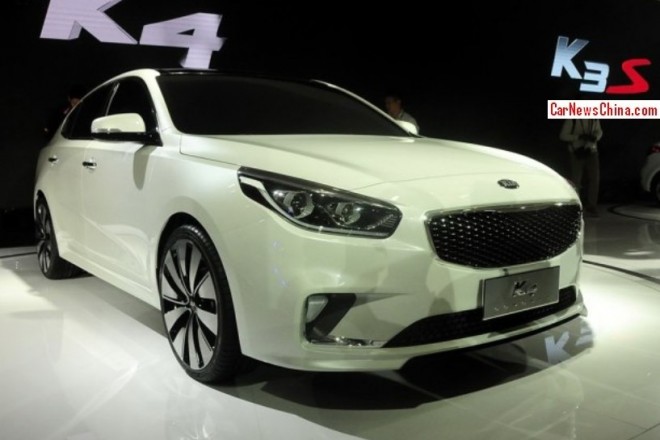 The Kia K4 is a new China-only mid-size sedan, based on the same platform as Hyundai Mistra sedan.
The Kia K4 will be made in China by the Dongfeng-Yueda-Kia joint venture. There will be two engines available at launch: a 1.8 with 146hp and 175nm and a 2.0 with 162hp and 194nm, both engines will be mated to a six-speed manual or a six-speed automatic.
The Kia K4 will compete with fine cars such as the Volkswagen Sagitar, the Citroen C4L and Honda Crider, all relatively small sedans with a premium look & feel. Price of the K4 will start around 140.000 yuan and ends around 180.000 yuan.