A very racy Mazda RX8 sportmachine, Spotted in China on the Wufang Tianya Automobile Parts City in Beijing, just days after I met a scary red RX8 on the nearby Beijing Tuning Street. The good Mazda was wrapped in chocolate brown and brown, and further maddened up by a fatass body kit, lowered suspension, a super low front spoiler, vents in the bonnet, and slick-like tires with 6-spoke matte black alloys.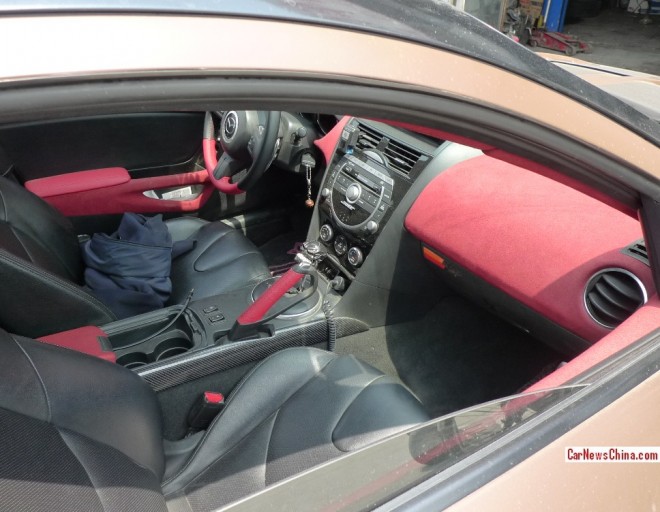 Interior looked bog standard, but 'standard' is crazy enough in this car!
The Mazda RX8 was manufactured from 2003 until 2012, with a major update in 2009. This is an original pre-update example. The RX8 was never officially imported into China but fans of the brand managed to import quite a few cars via the misty gray dealer-to-dealer market, mostly from dealers on the U.S. West Coast.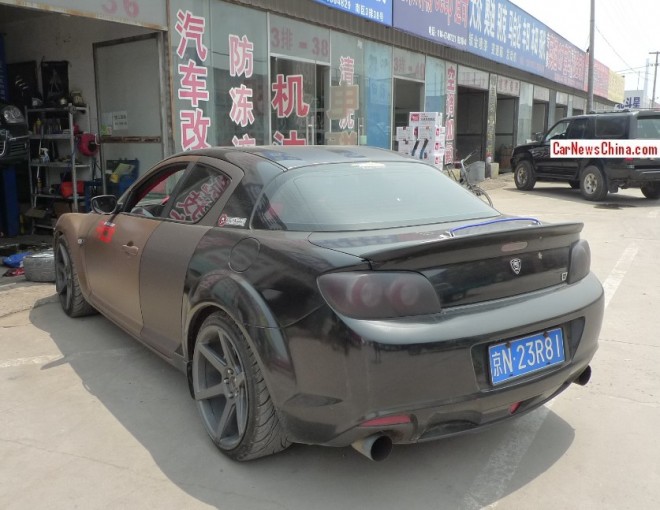 Subtle wing on the back. Black rear lights. Not-so subtle exhaust pipes. License plate is almost perfect. The RX8 is powered by a unique 1.3 liter Wankel rotary engine, in its most powerful configuration good for 247hp and 9000 rpm (!), mated to a six-speed manual, sending power to the rear wheels. Staff of the shop told me this particular car had some 300hp and a 275km/h top speed. Speedy brownie!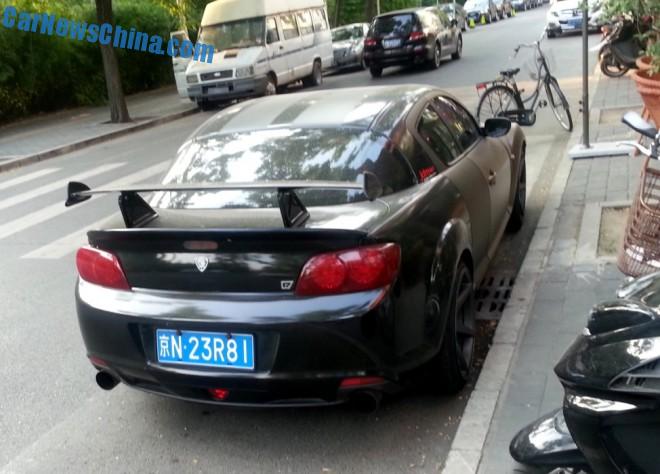 [update] The same car was also spotted by Reader MB4Ever (thank you!) in the Sanlitun embassy district in down town Beijing, looking very hot parked in this trendy-trendy restaurant area. [/update]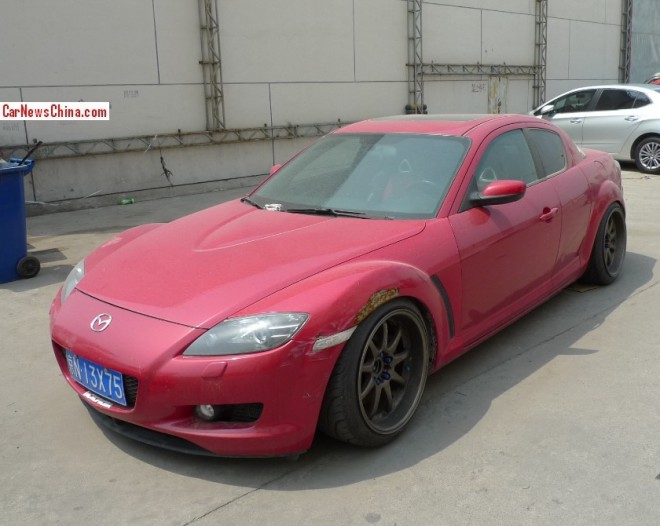 And the RX8 madness didn't end there. I found yet another example in another part of the market. It was basically standard except for the lowered suspension, tires, and matte gold nine-spoke alloys. She was also in urgent need of some serious maintenance, check that front-wheel arch!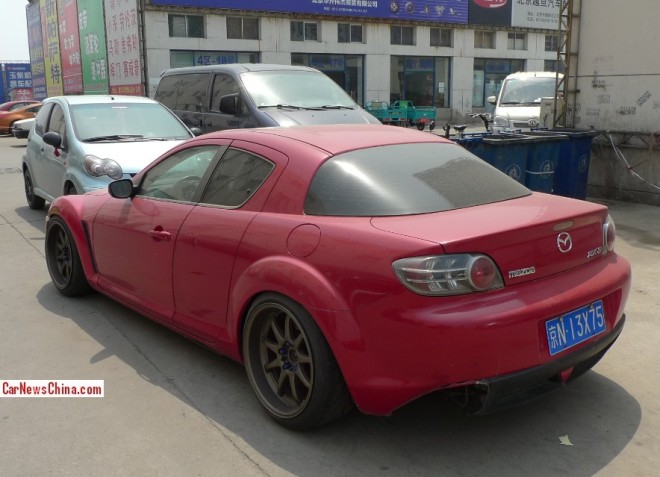 What about a brown wrap, with some gold..?