A very flashy Porsche Cayenne Techart Magnum supercar, Spotted in China in east Beijing. The Magnum is a Cayenne masterpiece, fitted with a fatass body kit and a monstrous engine. This particular Porsche is even further porned up with a piano black paint job, gold detailing, and racy five spoke piano black alloys.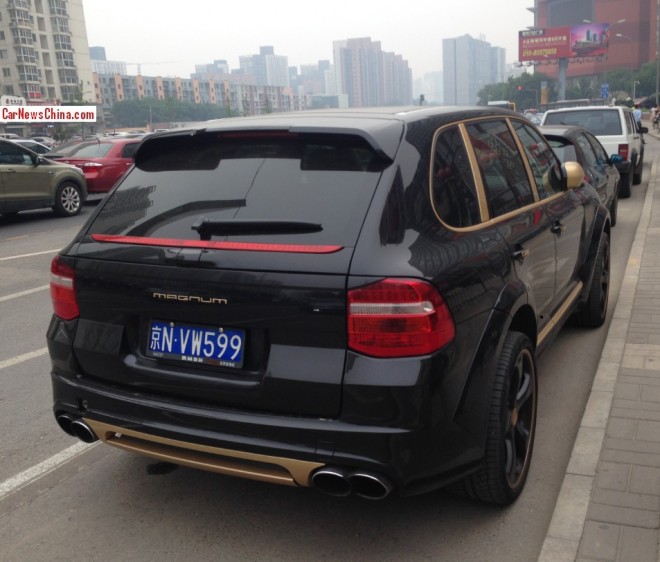 Interesting license plate there, VW599, for Volkswagen 599? The mighty Magnum is powered by a heavily tuned variant of the Porsche V8 turbo, now good for a manic 680hp and 900nm. Top speed is 300 km/h, 0-100 is gone in 4.2 seconds, and 0-200 in only 14.2 seconds. Speedy black gun!, or is it an ice cream?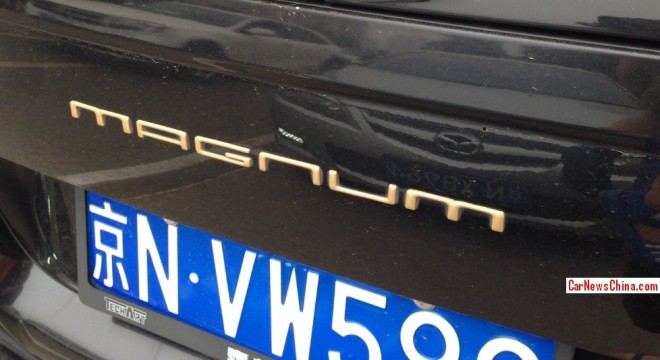 Lettering in gold because showing off is Glorious. Note Techart license plate frame. The Magnum is sadly a rather rare car in China, earlier on we met an orange example and a doggie-pee place.