A very menacing Mazda 3 sedan, Spotted in China on the Wufang Tianya Automobile Parts City in Beijing. The good Maz' is maddened up to the max with a manic body kit, lowered suspension, a very racy front lip, air vents all over, an open grille, darkened headlights, darkened windows, and speedy matte gray five-spoke alloys.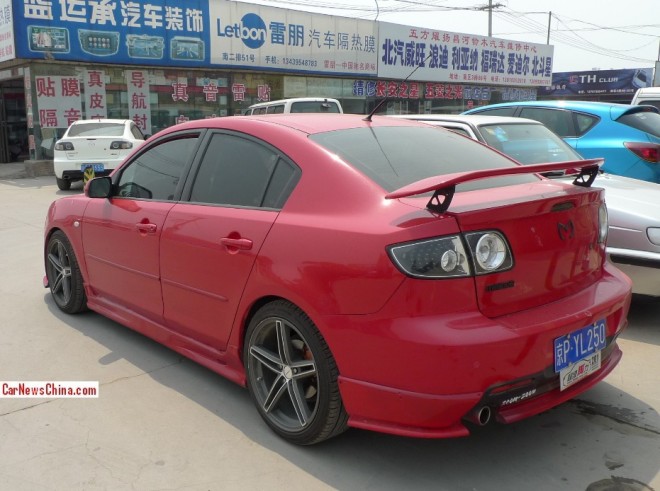 More fun at the back with a big wing, a reasonable sized exhaust pipe, a modified Mazda logo and some black detailing just under the bumper. Black windows work very well with red body. A real looker. Compare with: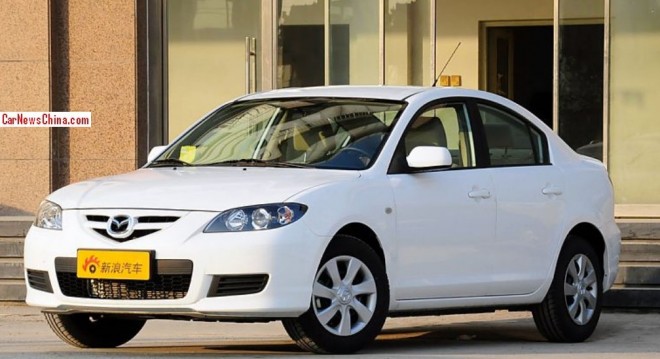 The standard car. Incredibly, the first generation Mazda 3 was in production in China until May, and that is two months ago. It was finally cancelled when the third generation Mazda Axela arrived. Production of the second generation Mazda 3 is still continuing, so China has two Mazda 3. All are manufactured by the Changan-Mazda joint venture.