A Ferrari F355 GTS supercar, Spotted in China on the 'Beijing Crab Island International Auto Show', which is a fancy name for a shop-exhibition set up in a giant hall on the Crab Island amusement park in north east Beijing. The Ferrari looked stunning in red, contrasting brilliantly with the black carpet floor.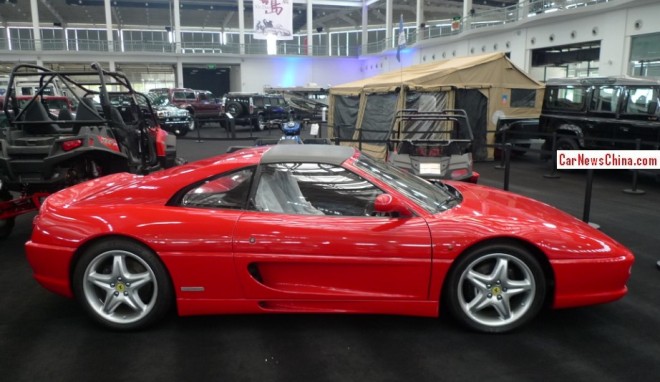 The Ferrari F355 was manufactured from 1994 until 1999. It was never officially exported to China but some arrived in country via the gray market and other misty channels. There were three variants available: the Berlinetta coupe, the Spider convertible, and this GTS targa, without a doubt the best of the pack. The targa is the rarest too, with only 2577 units produced, against 4871 for the coupe and 3717 for the convertible.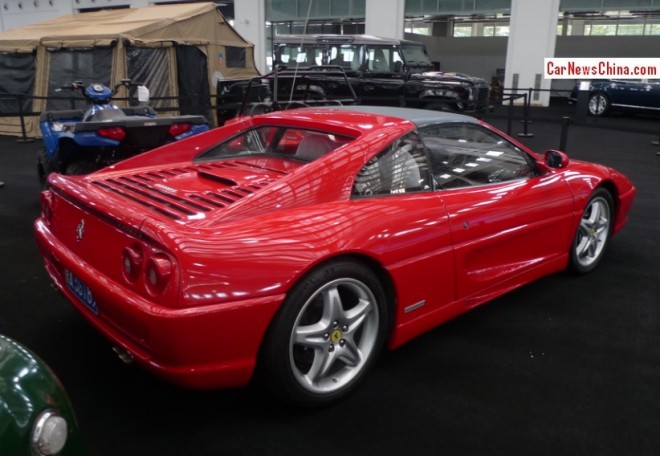 The F355 is powered by a screaming 3.5 liter V8 with 380hp and 363nm, good for a 290km/h top speed and a 0-100 in 4.8 seconds. The vehicle was in super shape and looked fresh from the factory. Paint was perfect and not a single bad sport in sight, someone took really good care of this fine Italian road racer.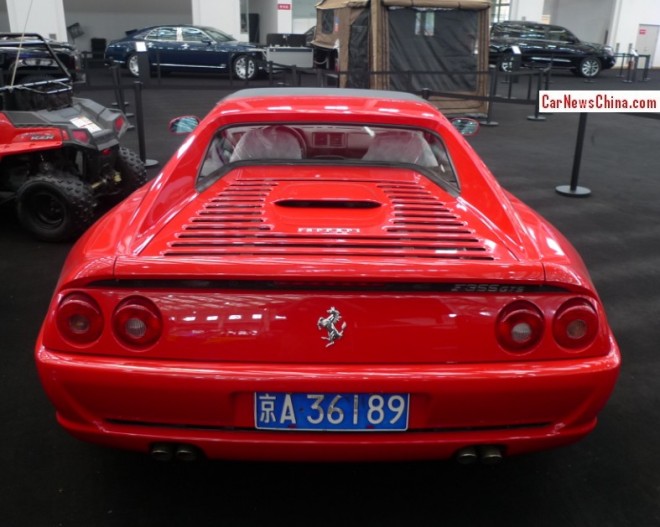 Bonnet with twelve air vents, plus a large vent in the middle, to cool down that hefty 3.5!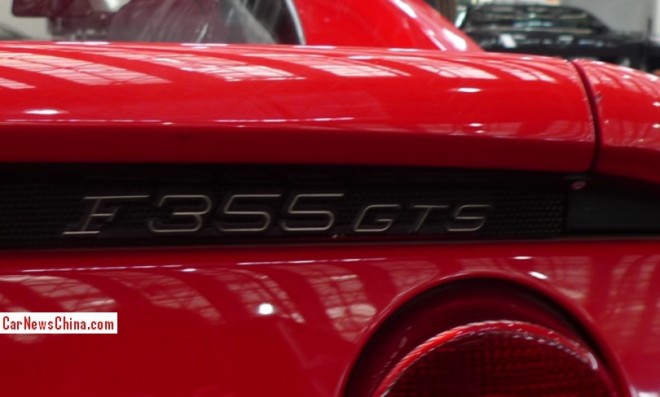 Even the lettering loox fast…