A very racy Ford Focus Classic, Spotted in China in east Beijing. The good Ford is maddened to the max with a steel blue body, a piano black bonnet, a matte black roof, a giant hood scoop, a hefty front spoiler, darkened windows, and giant wheels with super sporty alloys. The vehicle loox ready for serious rally racing…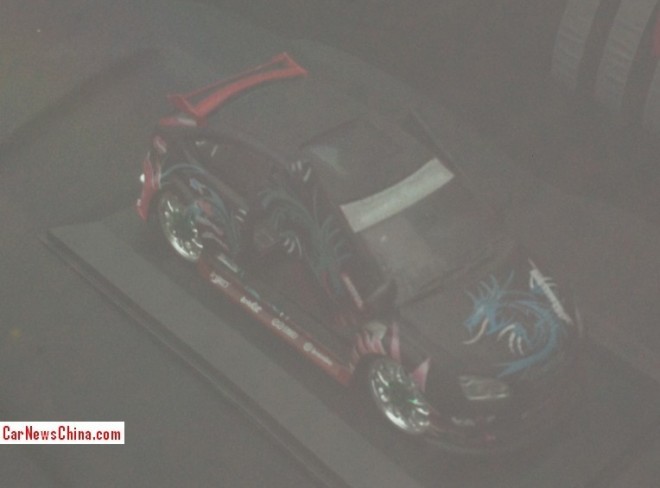 Behind the window a Ford Focus rally car with dragons on it.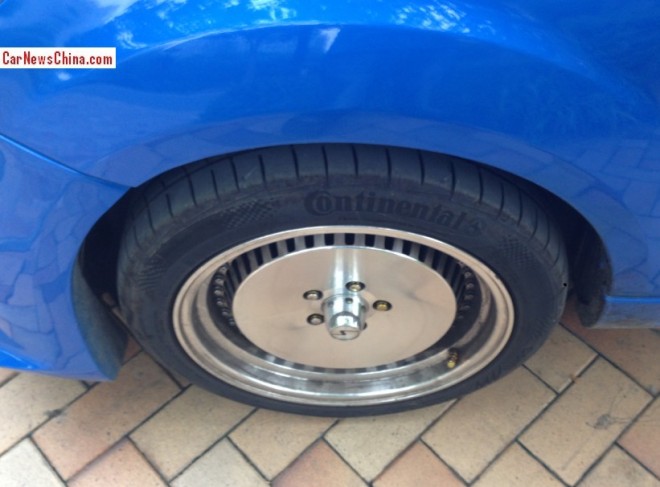 The alloy. First time I see this type in China. May there be more.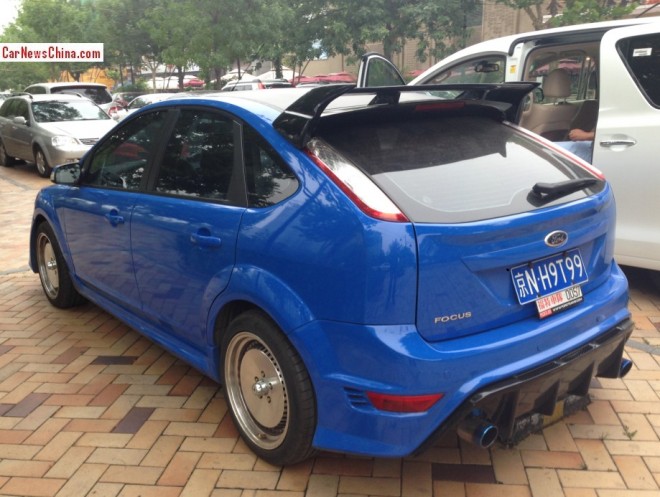 B and C pillars in black for maximum contrast with blue body. Door handles in blue as well. Huge roof wing for down force and looking cool. More vents in the rear bumper. Side skirts.  Diffuser flanked by two fatass exhaust pipes sticking out far. What a good car.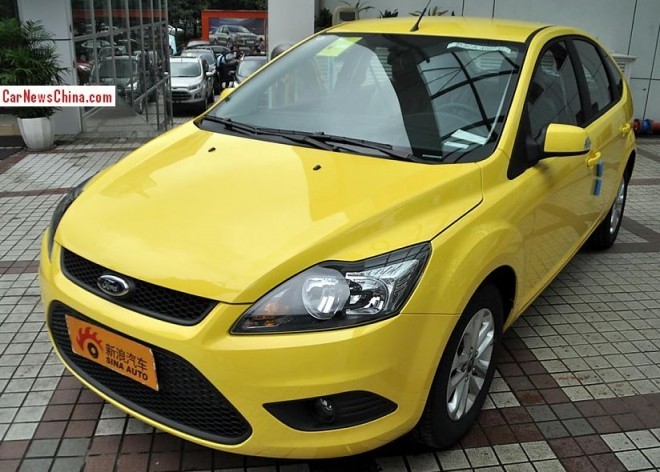 The Ford Focus Classic is a slightly dressed up variant of the last-generation Ford Focus, it is still in production in China alongside the current Focus. Price starts at 99.800 yuan and ends at 123.800 yuan. Lone engine is a 1.8 with 120hp and 161nm, mated to a 5-speed manual or to a four-speed automatic. The Ford Focus and the Ford Focus Classic are made in China by the Chang'an-Ford joint venture.