The very first Spy Shots showing the China-made Mercedes-Benz GLA-Class. Earlier on we heard production would start in 2015 but apparently things are moving much faster. Chinese media say the GLA will hit the Chinese car market in May 2015, that however seems very late as the car loox completely finished.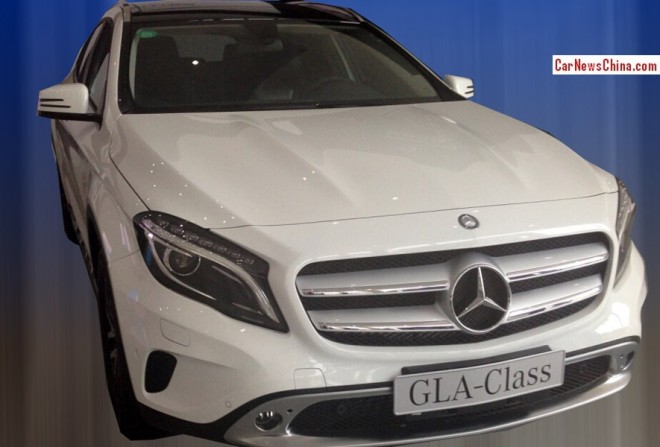 The GLA will be manufactured by the Beijing-Benz joint venture that also makes the E-Class L, the C-Class L, and the GLK.The Mercedes-Benz GLA will compete head-to-head with the locally made Audi Q3 and BMW X1. It will be available with a 1.6 turbo with either 122hp or 156hp, and a 211hp 2.0 turbo. The GLA and China have a strong connection; the GLA Concept had its worldwide debut on the 2013 Shanghai Auto Show.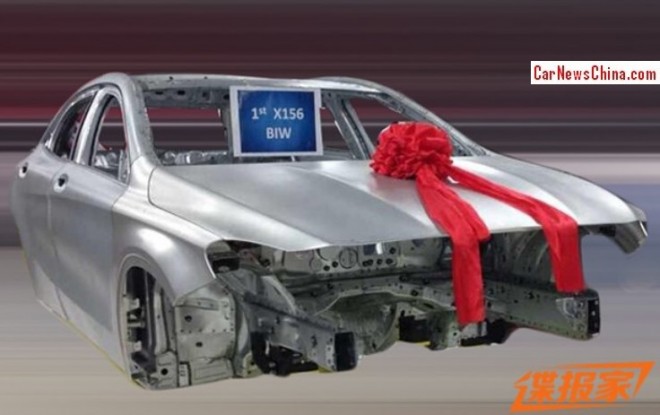 This photo appears to show the first China-made GLA body. 'X156' is the official designation of the GLA.