A Lamborghini Aventador might be four-wheel drive but it ain't no Urus. One unfortunate Aventador found out the hard way on a partly flooded mountain road in the wild lands around Chengdu in Sichuan Province.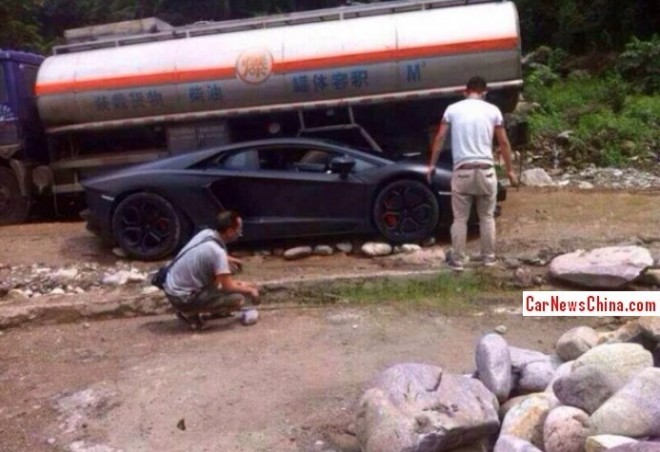 The vehicle got stuck on the rocks on the side of the road when making room for a Dongfeng gasoline tanker truck. It appears that one or multiple rocks somehow blocked the Aventador completely, making it unable to proceed. It doesn't look too seriously on the photos but there is probably a nasty rock somewhere under the Lambo's belly.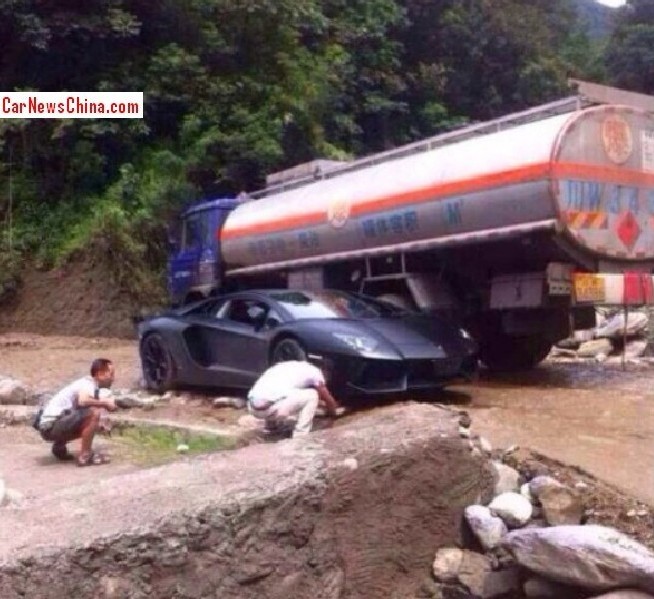 The oil tanker, being no Brave Soldier,  got stuck as well, its right front wheel ended up in a ditch on the side of the road. Dig that out!