A very flashy Mazda 6 Ruyi sedan, Spotted in China in the great city of Shanghai by reader Anonymous, thank you for the pictures! The good Mazda is wrapped in an eye-battering shiny Pink wrap and further made up by a shiny black grille, black windows, …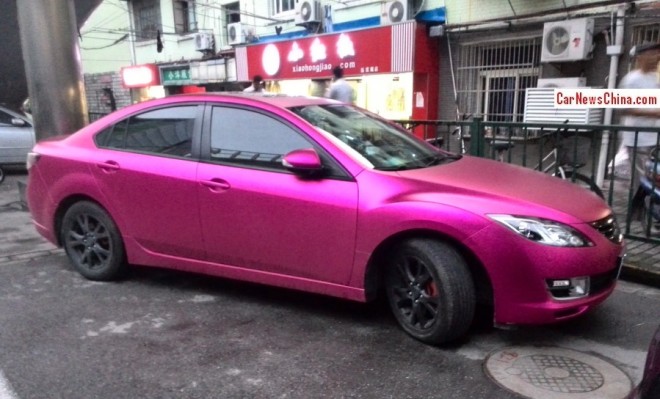 … black window frames, a black B-pillar, and matte black multispoke alloys with Pink brakes. The wrap appears to be of the highest quality, perfectly extended over the bumpers, mirrors, and door handles, just like we like to see it best. It is a mad wrap too, changing with changing direction. Check the area above the front wheel and compare with the rear door. That is a different Pink, but not: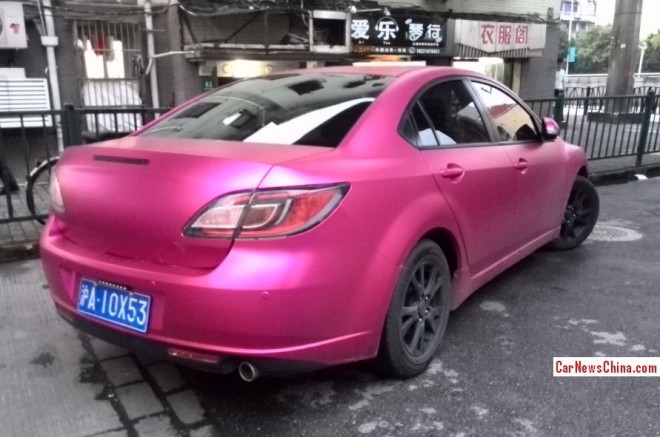 Check that front wheel again, in tone with the rest now, leaving the shiny stuff  to the rear bumper.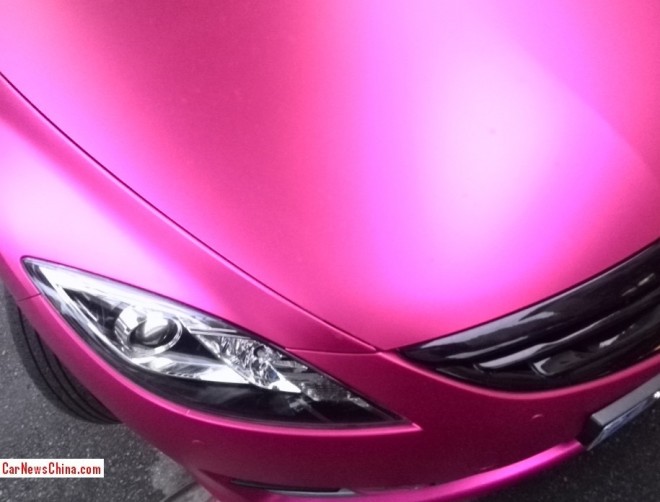 Close up. This is just beautiful.
The Mazda 6 Ruyi is the Chinese name for the last generation Mazda 6. It is still in production in China, manufactured by the FAW-Mazda joint venture alongside the new Mazda 6 Atenza and… the first-generation 'Mazda 6′.