Spy Shots showing the Chery Fulwin 8 MPV for the Chinese car market. The Fulwin 8 was previously known as the Chery V5, the successor of the Chery Rely V5. The Rely sub-brand name has been dumped and it now appears that Chery has decided to Fulwin name for the vehicle.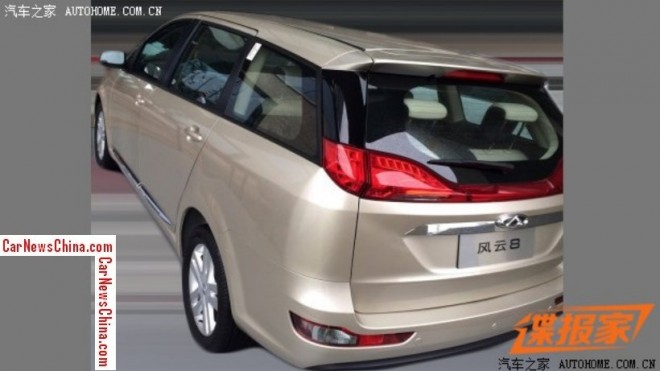 Fulwin is another sub-brand name that was used on various small and compact Chery cars. Currently, the only Chery with the Fulwin name is the Fulwin 2. It was widely expected that Chery would ditch the name, as it was commonly associated with crappy cheap cars. But Chery has this strange way of bringing back and cancelling brands, so here it is; the Fulwin 8 MPV.
It will be available with three rather old engines: a 132hp 1.8, a 139hp 2.0, and with a rather weird 126hp 1.9 (one point nine) liter turbodiesel.