A wondrous white Aston Martin DBS Ultimate supercar, Spotted in China in the great city of Chengdu in Sichuan Province by TFCSC. The DBS Ultimate debuted in 2012, it was the last hurray for the DBS which was about to be succeeded by the new Vanquish. The Ultimate is the rarest of all DBS special editions, only 100 cars were manufactured, divided by 50 coupes and 50 Volantes.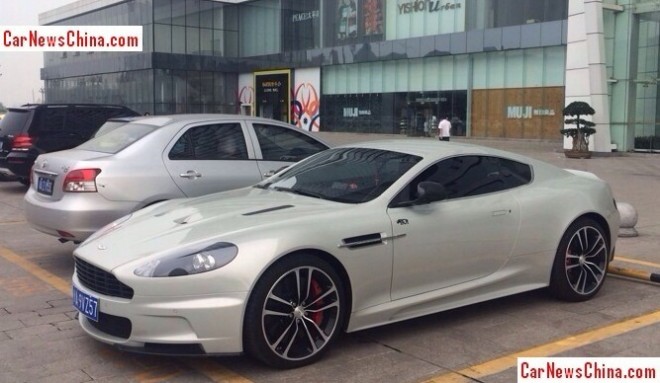 Aston Martin really worked hard to make the Ulimate the ultimate DSB. Special touches include: diamond-turned 20-inch alloys and black detailing, painted rear spoiler, carbon fiber side mirrors, a blacked-out grille, black exhaust outlets, smoked taillights with carbon fiber inserts, gloss black surrounds, carbon fiber wing caps and fill-ins, and red brake calipers. The Ultimate was available in three colors only: Quantum Silver, Silver Fox or Carbon Black II. This Chengdu car is a fox.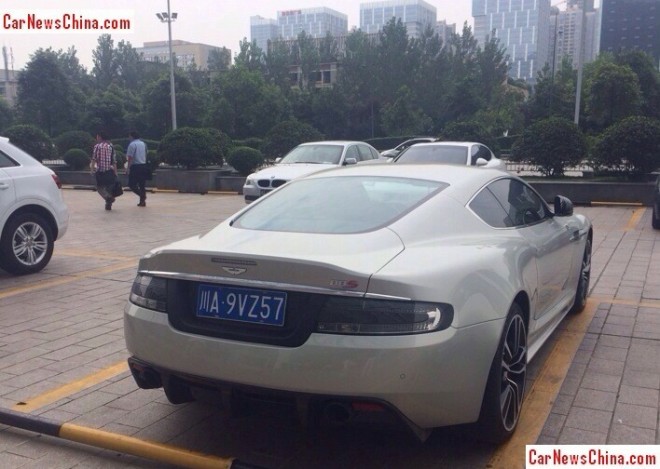 Power was unchanged; a mighty 5.9 liter V12 with an output of 510hp and 569nm, sending power to the rear wheels via a six-speed 'Touchtronic' automatic gearbox with flappy pedals. Top speed is 295 km/h and 0-100 is gone in 4.3 seconds. British Speed!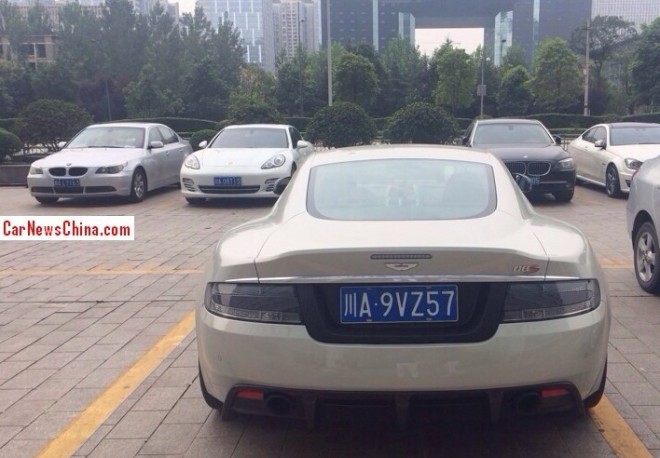 Have a good look at those smoked taillights with carbon fiber inserts, they hip. This particular car is the very first DBS Ultimate we see in China. The DBS is a rare car no matter what and how, in all these long an many years we only met one other example, friend with a Benz, and we had the slightly weird '88 Edition', which, according to persistent rumors, never sold out.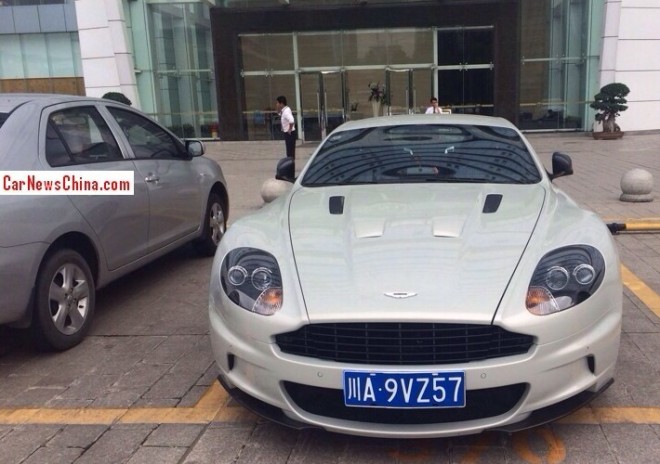 Low, mean, fast, and a blacked-out grille; a true supercar.