A nasty crash with a Rolls-Royce Phantom in China. The limousine ended up in a farmer's field in a rural area near the great city of Dongyang in Zhejiang Province. The driver apparently lost control of the Roller in heavy rain on a crappy two-lane road, and somehow rolled over. The farmer will come up with a heavy claim…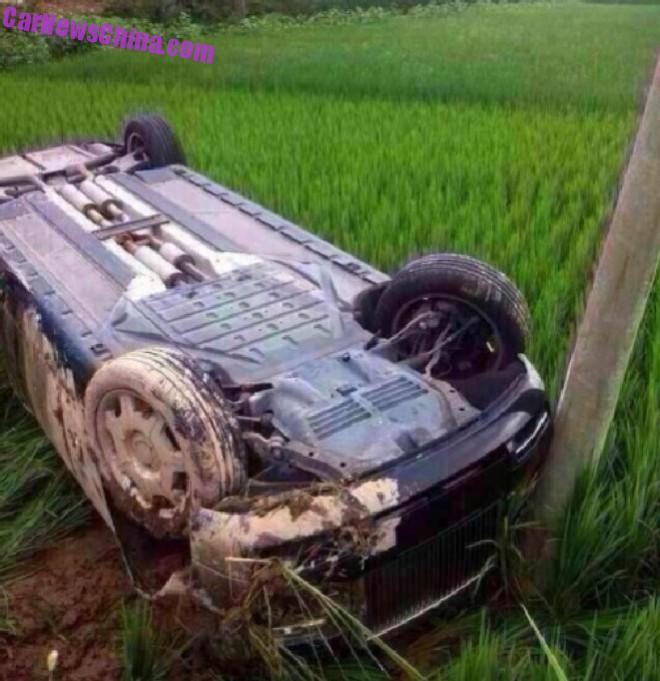 I have never seen the bottom of a Phantom. Very impressive, almost completely enclosed. The Rolls-Royce belongs to the owner of a locally-famous company called 'Zhejiang Huayang' (web), selling all sorts of mats for in gardens and on beaches. It is unknown who was driving the vehicle, but he or she was reportedly unhurt.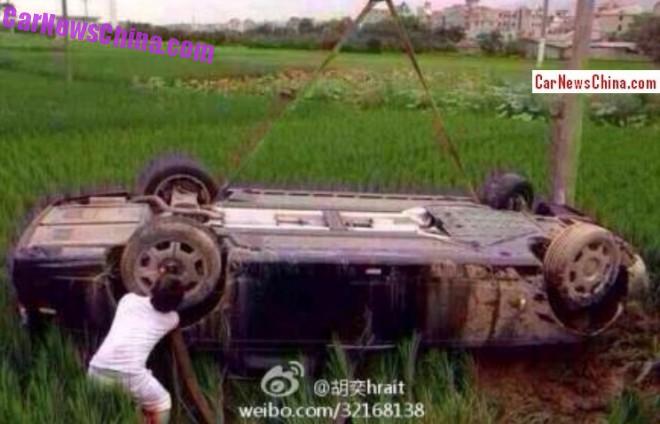 The villagers managed to get a crane down field, and up she went.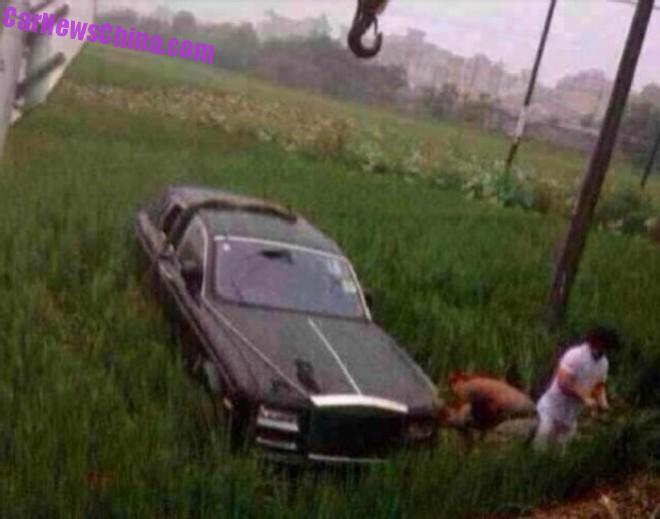 The left side of the body seems heavily damaged. Windscreen is broken. A new Phantom goes for 6.8 million yuan ($ 1.1 million) and repairs are famously expensive.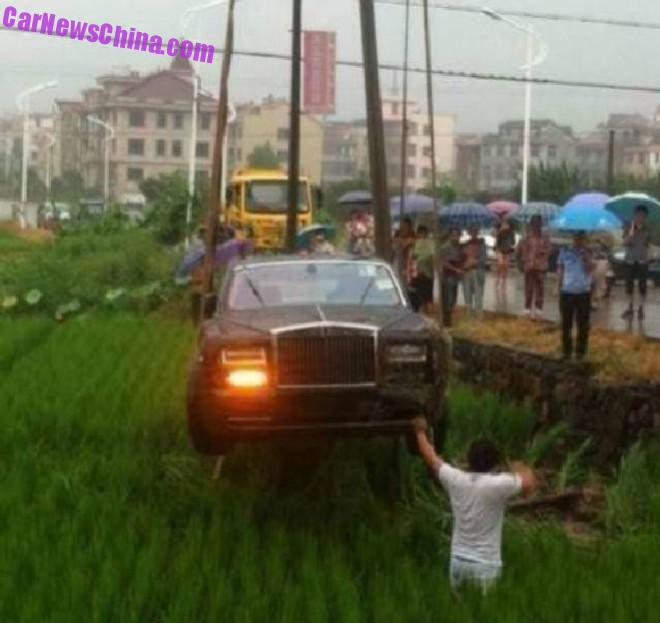 Most exciting day of the year for the villagers.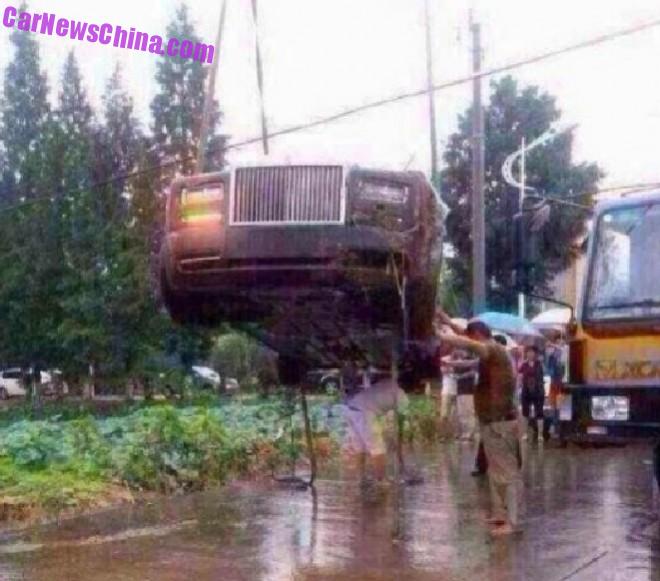 A Rolls full with rice.
Photos via.