A beautiful black Hyundai Equus JS350, Spotted in China just outside the Third Ring Road in east Beijing. The big Equus looked as good as new but was sadly missing the hood ornament. Which criminal element took care of that..?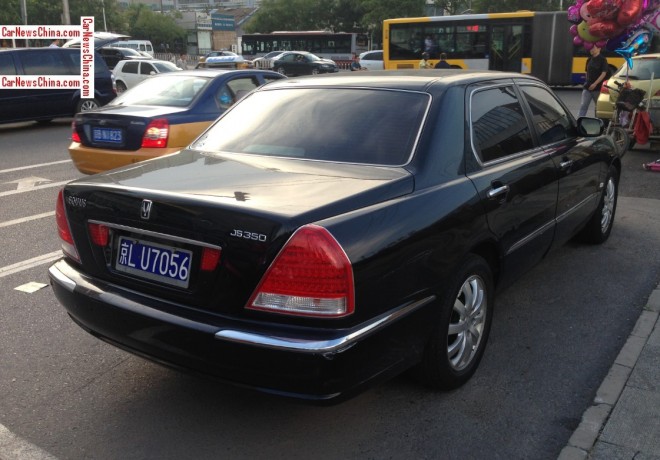 The first generation LZ Hyundai Equus was manufactured from 1999 until 2009, competing head to head with the SsangYong Chairman series. Design of the Equus was outsourced to Mitsubishi Motors of Japan, who had their own version called the Proudia.

The Hyundai Equus was available with various engines, including a 3.0 V6, a 3.5 V6, a 3.8 V6, and a fatass 280hp 4.5 liter V8. Only transmission was a five speed automatic, sending power to the front wheels. No rear wheel drive on the Equus! This Beijing car has the 3.5 V6 under the bonnet.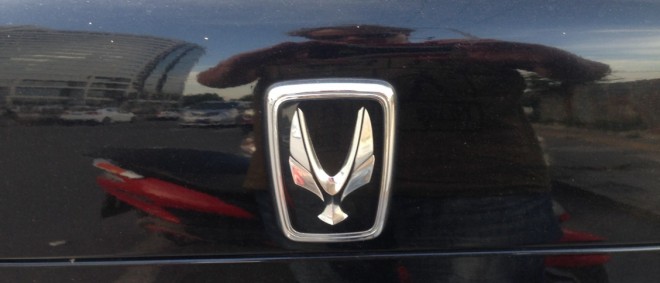 The special Equus logo. The first generation Hyundai Equus was officially exported to China but sales were slow. So far we only met one other example; an Equus Limousine in Shanghai.