Infiniti has released the first official pictures of the upcoming Infiniti Q50L. The Q50L is a stretched variant of the Infiniti Q50 for the Chinese auto market. The Q50 L is stretched by 48 millimeter and heightened by 6 millimeter compared to the international version. The production version of the Infiniti Q50L will be debut on the Chengdu Auto show in September and launch on the China car market in November.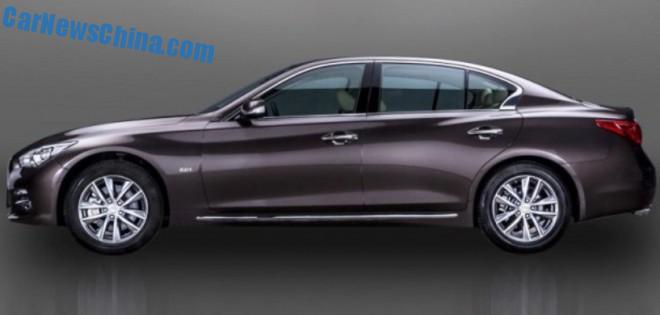 The Q50L will be manufactured by the Dongfeng-Infiniti joint venture, the first Infiniti to be made in China. Power will come from a 2.0 liter turbocharged petrol engine with 211hp and 350nm, mated to a seven-speed automatic. The Infiniti Q50L will compete with cars such as the Audi A4L, the BMW 3Li, the Mercedes-Benz C-Class L, and the Volvo S60L. Price will start around 250.000 yuan.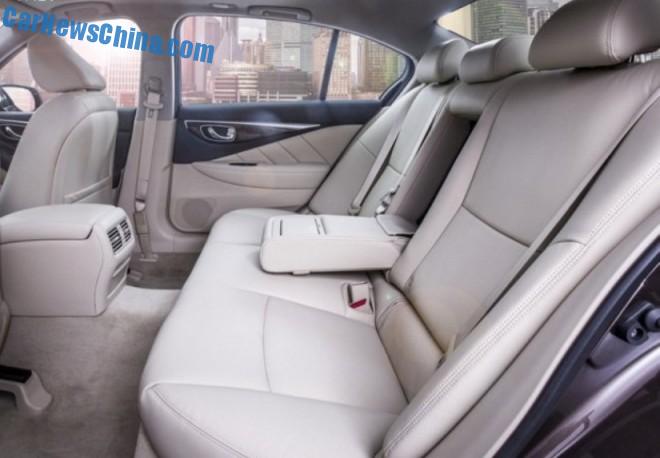 48 millimeter doesn't sound like much, and it isn't much. The competitors are all stretched by at least 60 mm, and mostly even more. This official photo shows the interior of the Q50L. It looks like there is a load of legroom but check the position of the front seats, they have been moved almost into the windshield. Compare with standard car: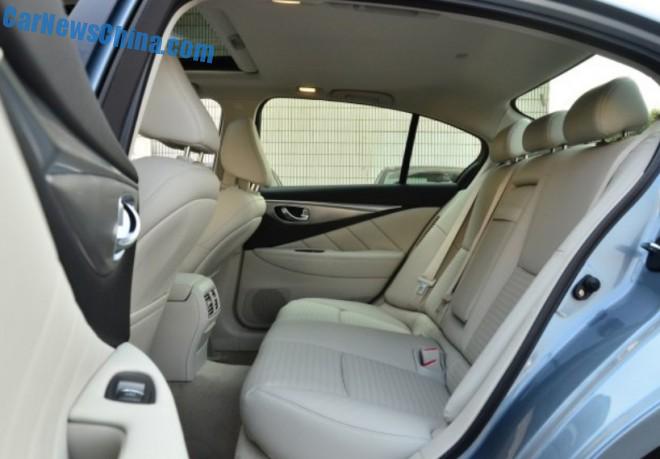 If you look very good you can see the actual difference at the distance from the center tunnel to the bench, the distance is just a tiny bit longer at the L.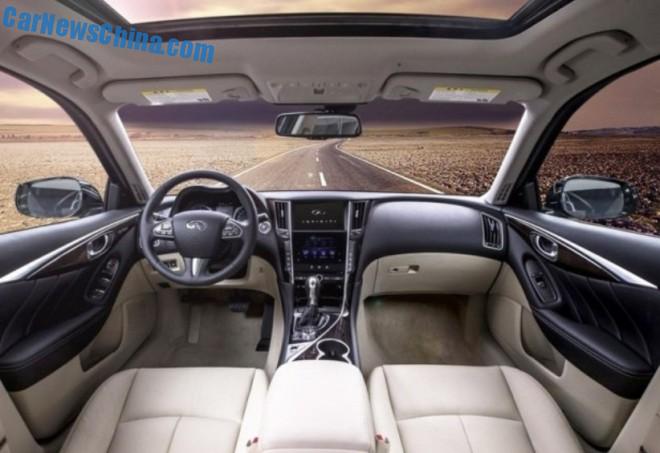 That landscape looks very American…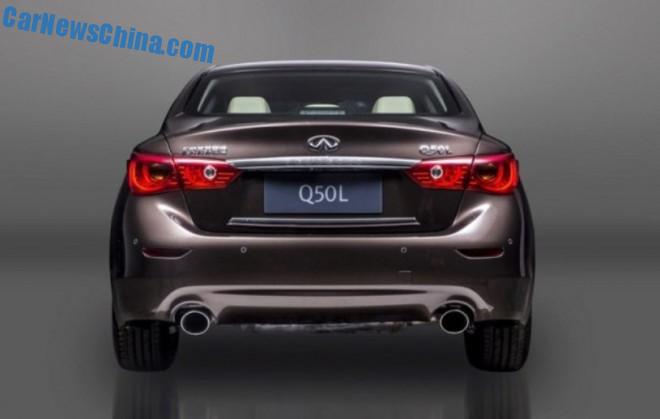 With two sport exhaust pipes. Sporty stretchy!