Spy Shots showing the new China-only Volkswagen NMC, looking completely ready for its debut on the Chengdu Auto Show tomorrow. The final name of the new Volkswagen is yet a secret. The NMC, or New Midsize Coupe, debuted as a concept on the Beijing Auto Show in April.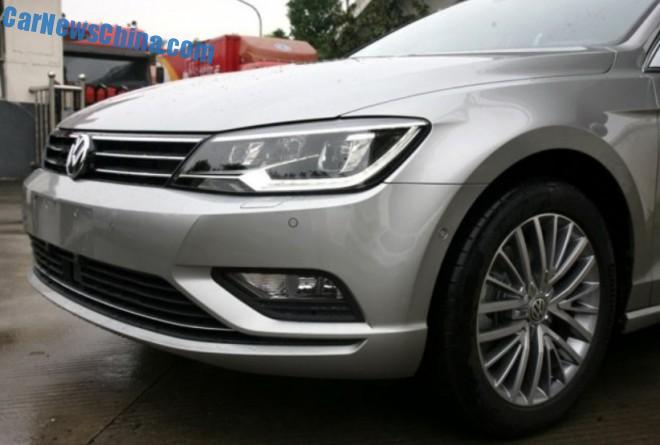 The Volkswagen NMC is a sporty CC model based on the Volkswagen MQB platform, the same platform that underpins the Volkswagen Golf 7. The NMC is developed to attack the mighty popular Mercedes-Benz CLA. The NMC will be manufactured in China by the Shanghai-Volkswagen joint venture. Power will come from 1.4 TSI and 2.0 TSI four-cylinder petrol engines, both mated to a seven-speed DSG. The NMC will be launched on the China car market in early 2015, price will start around 180.000 yuan or 29.000 USD.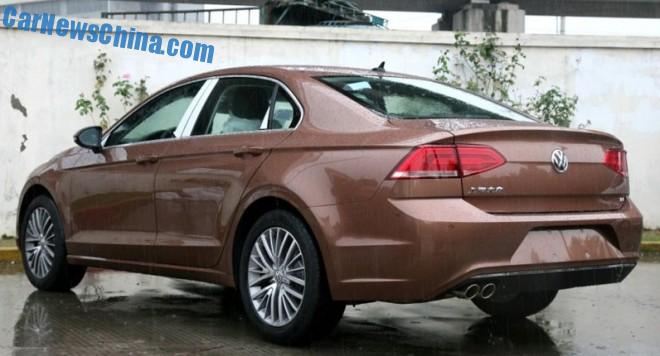 A mini CC? Sporty looks targeted at young Chinese car buyers, a large and booming market, who are looking for something more exciting than the sedan their parents drive.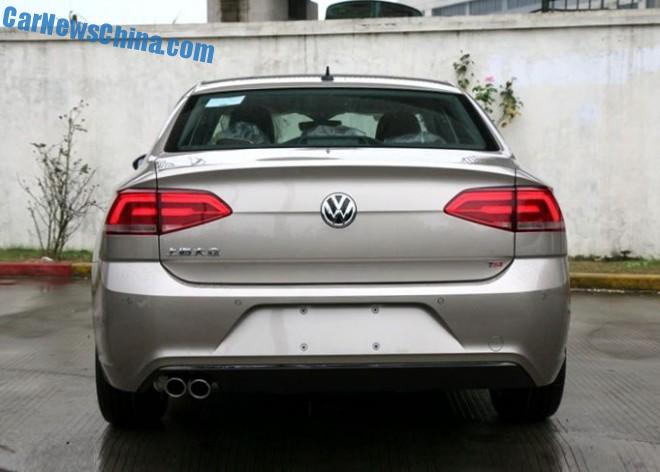 Shanghai-Volkswagen badge on the left, TSI badge on the right. No name…