The Cowin Auto C3R hatchback and C3 sedan have debuted in China on the Chengdu Auto Show. Both will be launched on the Chinese car market in Q4.
Cowin Auto is a new car brand under Chery Automobile, focused on making cheap vehicles for young car buyers, a booming market in China. Cowin Auto will develop new vehicles from scratch and they will inherit several vehicles that are now sold under the Chery name.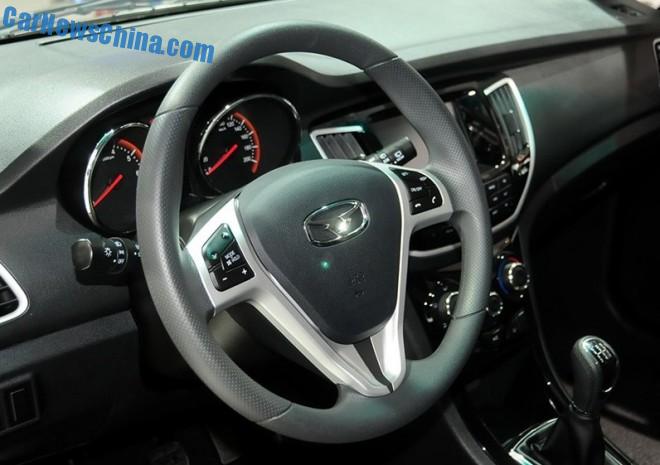 New Cowin logo on the steering wheel. Sporty dials. Mid-size touch screen. Power comes from 1.3 and 1.5 liter four-cylinder petrol engines. The exact specifications are yet unknown. Transmission: 5-speed manual or 4-speed automatic. Price is expected to start around 60.000 yuan and end around 90.000 yuan.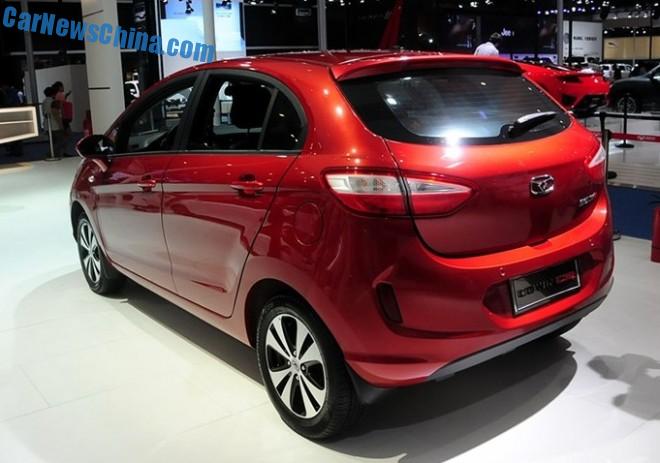 The Cowin C3R was formerly known as the Chery E1, the hatchback version of the car formerly known as the Chery E2 sedan, which has turned into the Cowin C3 sedan: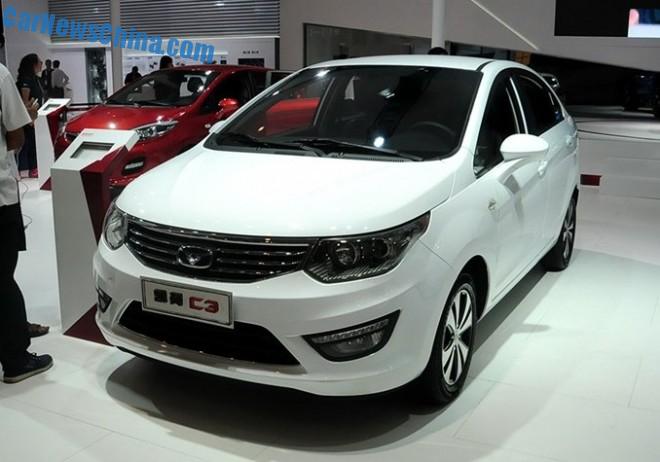 Confusing it might be, but this is Chery, where confusion rules. Always. Starting new brand. Killing other brands. Starting sub brands. Killing sub brands. Turning sub brands into brands. Turning car names into brand names. Turning car names into sub brand names. Change everything all over again.
Having fun, at Chery Auto. But these C3 cars are Cowin Auto cars, not Chery cars. Got that, idiotic confused customer?!?
The Cowin name used to be used for a sub-brand under Chery Automobile, selling the cheapest cars Chery was making, including the cheap-as-hell Chery Cowin 1 and the ancient-still-running Chery Cowin 2. These cars will finally die.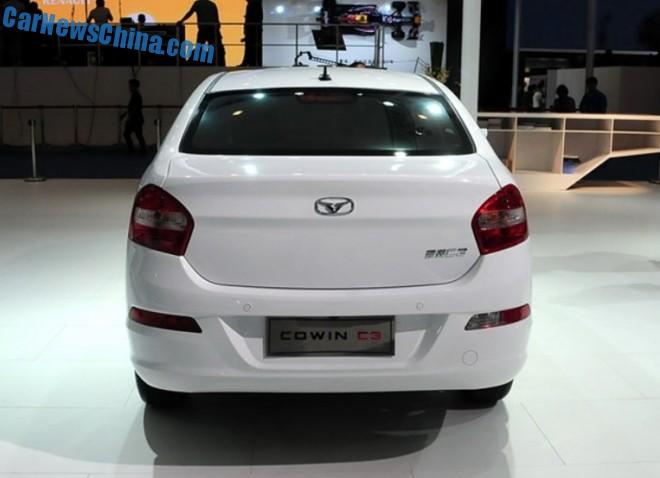 The sedan comes with a sedan ass and look actually quite neat.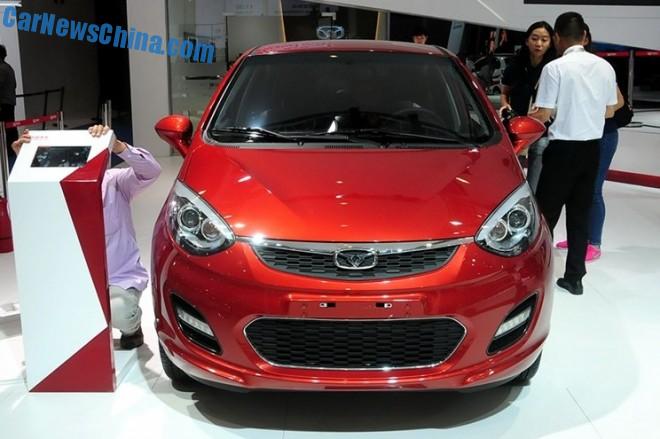 "I am a Cowin!", the red car says. We are listening. The Chinese name is Kai Yi (凯翼).