The best spy shots so far of the new Geely Emgrand GC9, seen here all-naked in China. The EC9 is the new flagship sedan for the Emgrand brand, it is the production version of the 2013 Geely Emgrand KC concept. The Emgrand EC9 will debut on the Guangzhou Auto Show in November and launch on the China car market in early 2015.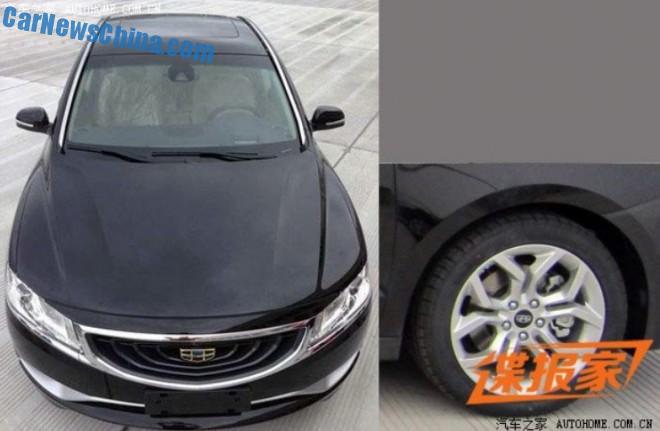 The most distinguishing design element is this very special trapezoidal grille. Shape is the work of famous designer Peter Horbury, who moved from Volvo to Geely in late 2011. Alloys are hip as well.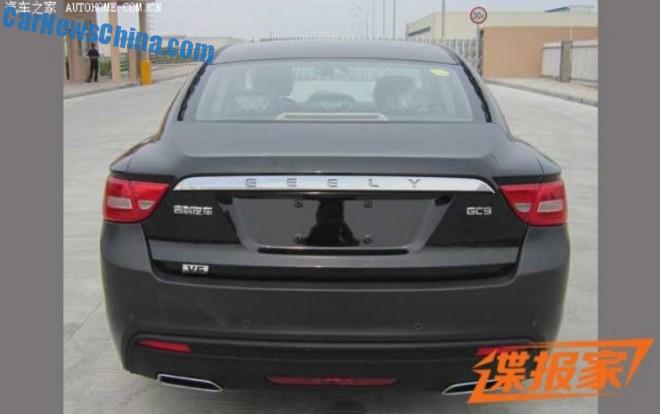 We have some new news on the engines. The latest numbers:
152hp 2.4, 163hp 1.8 turbo, and a 245hp 3.5 liter V6. Earlier on we heard:
160hp 2.4, 180hp 1.8 turbo, and a 270hp 3.5 liter V6. New output number of the 1.8 turbo is especially disappointing. The old 2.4 engine will be the cheapest variant with the 1.8 turbo in the middle. The 3.5 V6 is ann all-new engine of yet unknown origin.
The Emgrand sub-brand will continue but only in China. In the rest of the world all Geely cars will be sold as 'Geely' without anything sub. This particular black car has Emgrand logo's on the grille and wheels and is thus destined for the Chinese market.