Today in China Car Girls a very sweet Chinese girl being very sexy with a BMW 320Li. The girl is dressed in a very hip and very short cartoon-colored skirt, stockings, finish flag high heeled shoes, and not much else. The BMW 320Li is painted in white and fitted with sporty five-triple spoke light gray alloys.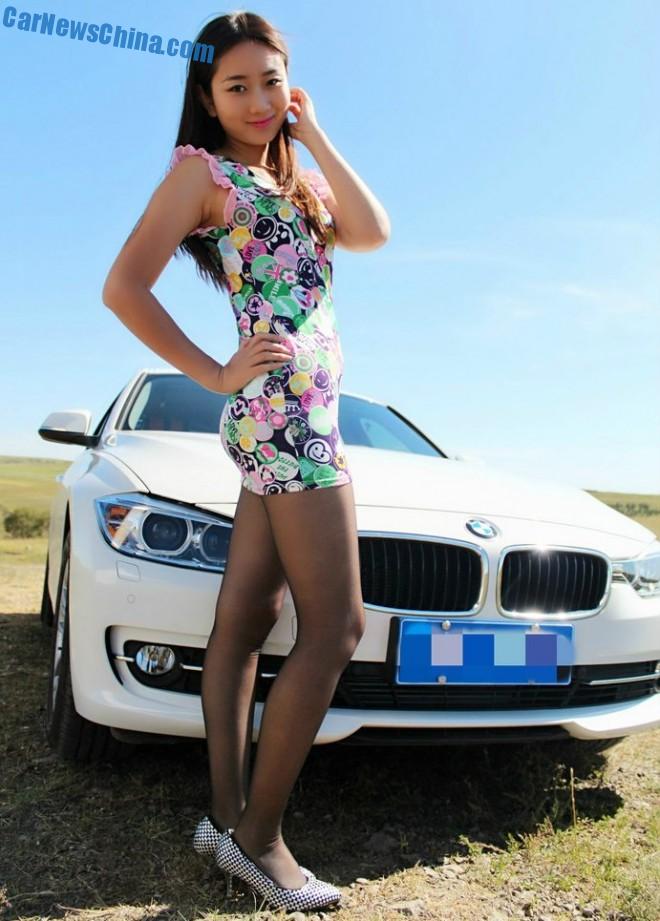 The girl and the car live in the Beijing. The photos however were taken on the endless grasslands of the Inner Mongolia Autonomous Region, some 200 kilometer to the north of the capital. The girl is the owner of the car. She is 25 years old and works at a insurance company. She is still single.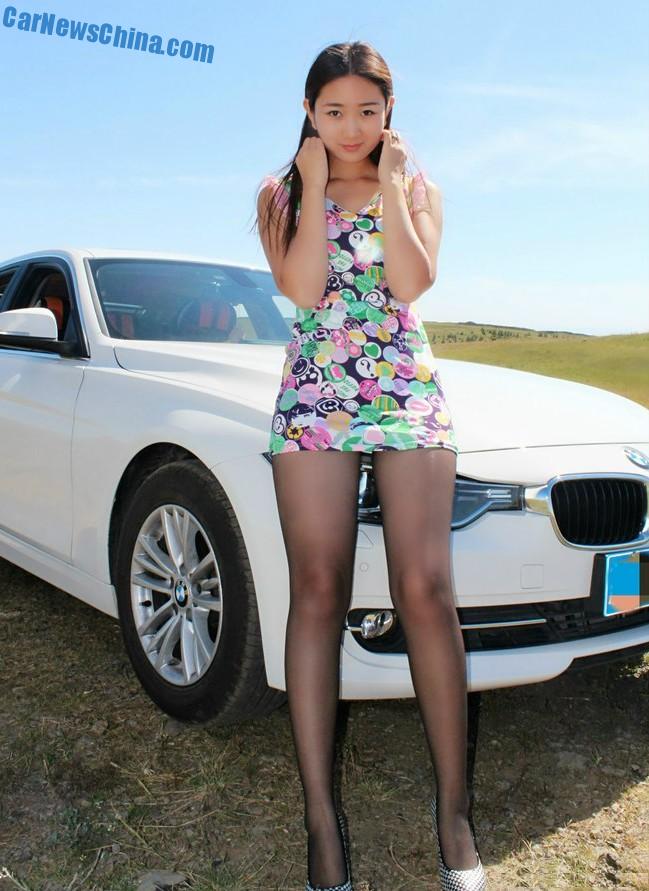 She loves that headlight. The BMW 3Li is a stretched variant of the BMW 3-Series, it is manufactured in China by the Brilliance-BMW joint venture. The 3Li is extended by 11 centimeters compared to the regular car. Price starts at 316.000 yuan and ends at 599.600 yuan. The BMW 3Li competes against the locally made & stretched Audi A4L, Cadillac ATS-L, and Volvo S60L.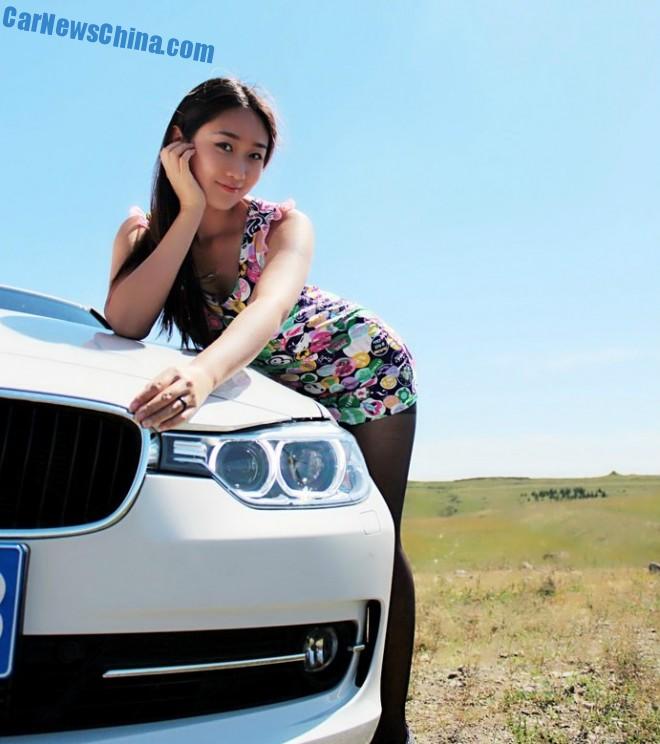 The endless grasslands of Inner Mongolia stretch out over more than two thousand kilometers from east to west, and 500 or so from south to north, the grass then continues into Mongolia, the country, for another 1000 kilometers. Until only 15 years ago the area was so remote nobody really went there, but with the arrival of more railroads, highways, and airports, the region has seen a huge surge of tourism and investment. Our girl drove her own car to the lands, seen here standing in nowhere under a vague blue sky. She lonely!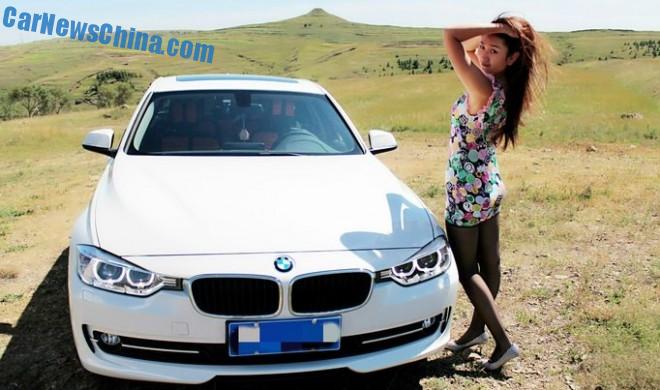 Looking for a nomad, maybe?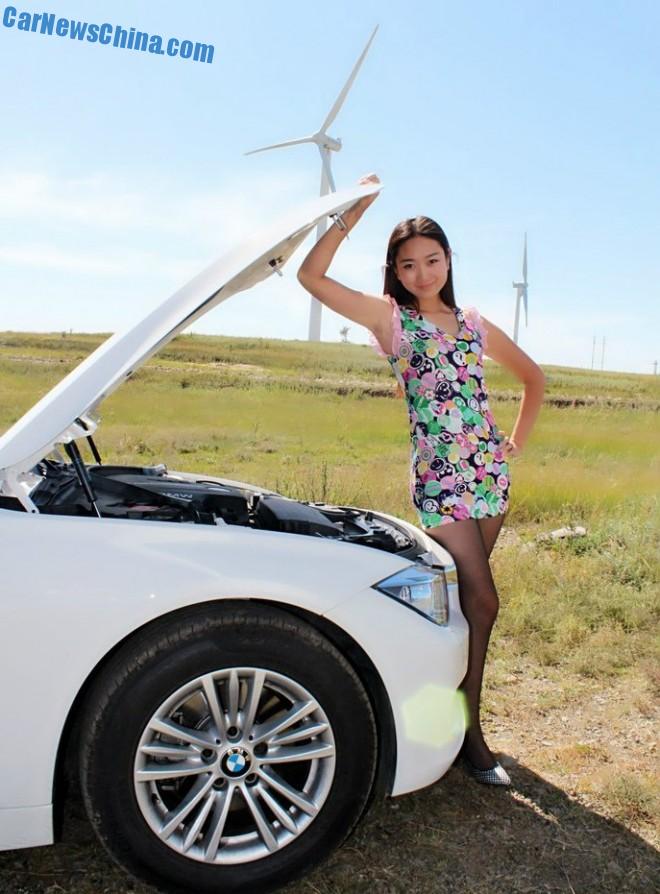 That windmill is not moving, let's check out the engine.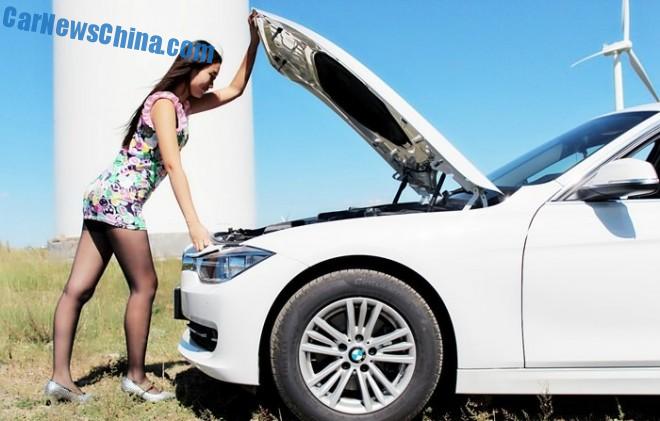 Everything seems to work. Let's go for a ride!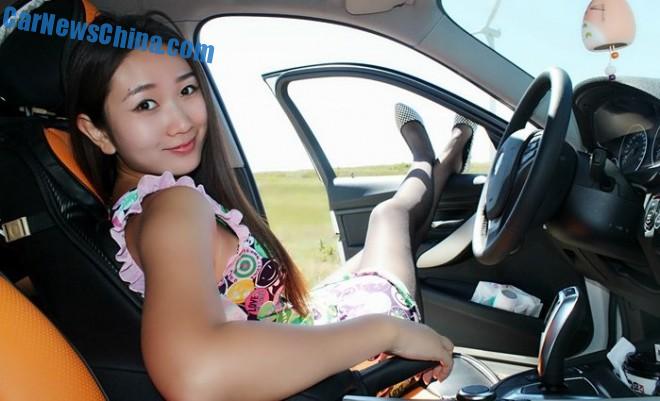 Trying the front first. Hmm. So so.  Maybe better from the back?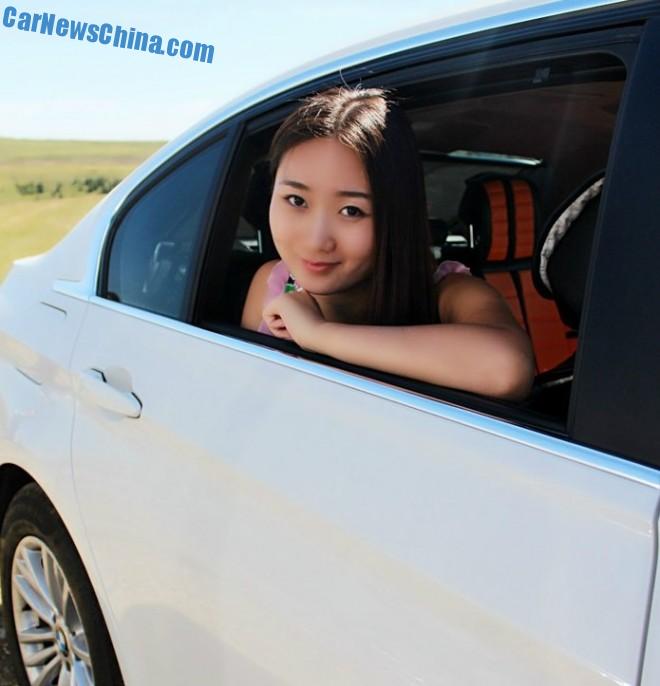 Yes!, it's better from the back..,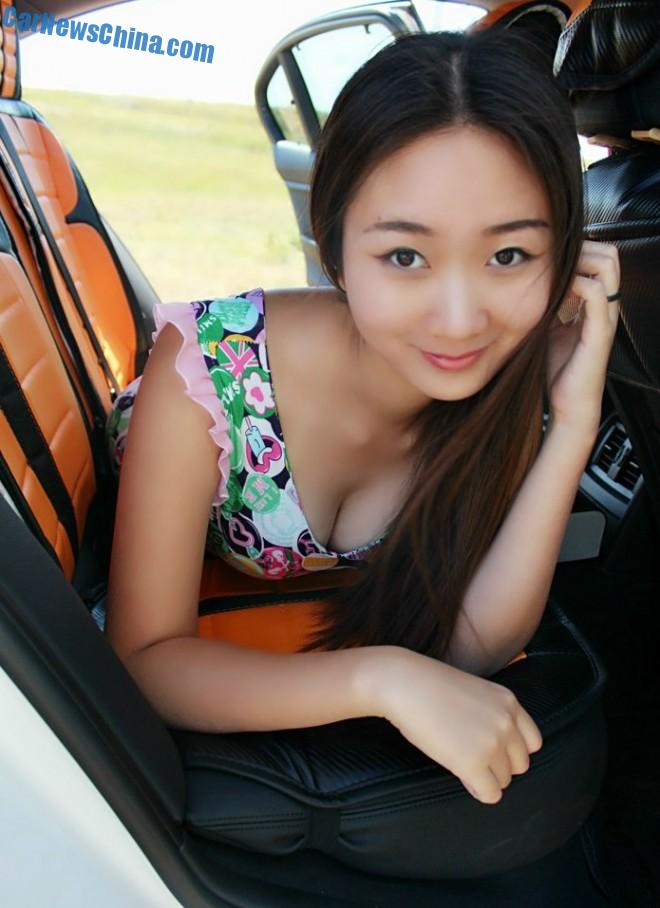 … much better.