A very bad burning Bentley Continental GT, seen full in flames in the great city of Suzhou in Jiangsu Province. The fire appears to originate from the back end of the engine bay. From there the fire engulfed the entire engine and the front and center of the passenger compartment.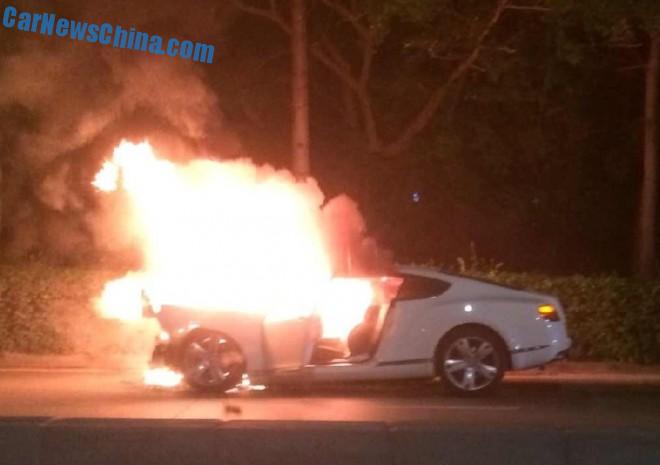 Not much is known about he exact circumstances of the accident but we hear the two passengers are safe and that this is a W12 model. The crash happened today in the very early morning hours and apparently far from any fire fighting station. The Bentley seems doomed. The cheapest W12 in China goes for 4.05 million yuan or $659.000.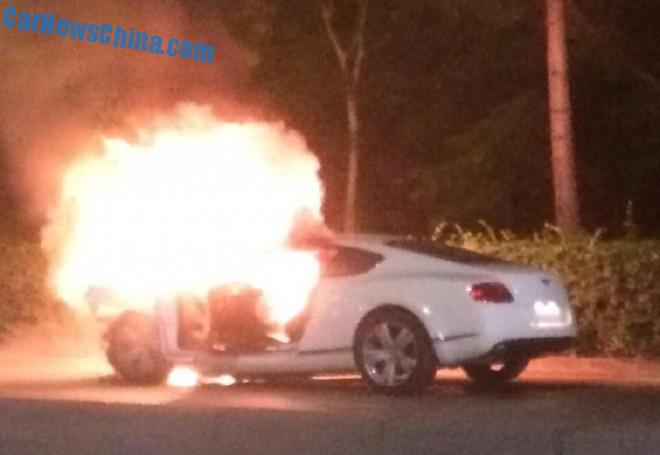 Flames under the vehicle as well. From this angle the fire seems to be hottest at a point just below the center console. The Suzhou car is the second burning Bentley we see in China. Earlier on we met a fiery Continental GT Convertible in Foshan.