Earlier this month I traveled to the great city of Shanghai where I visited a Mercedes-Benz dealer near People's Park doubling as a 'AMG Performance Center', specialized in selling AMG models. First up is this beautiful black Mercedes-Benz C63 AMG Edition 507, a special edition based on the standard c63 AMG.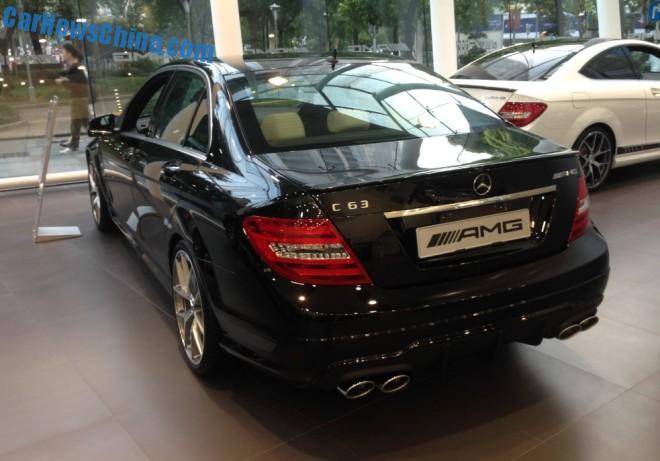 The 507 comes with sport suspension, titanium-gray 5-twin spoke alloys, and a lot of other great goodies including… AMG floor mats! Best thing however is power: the 6.2 liter V8 poops out 507hp and 610nm, good for an unlimited top speed of 280km/h and a 0-100 in 4.2 seconds. Price in China starts at a steep 1.15 million yuan or 187.000 USD.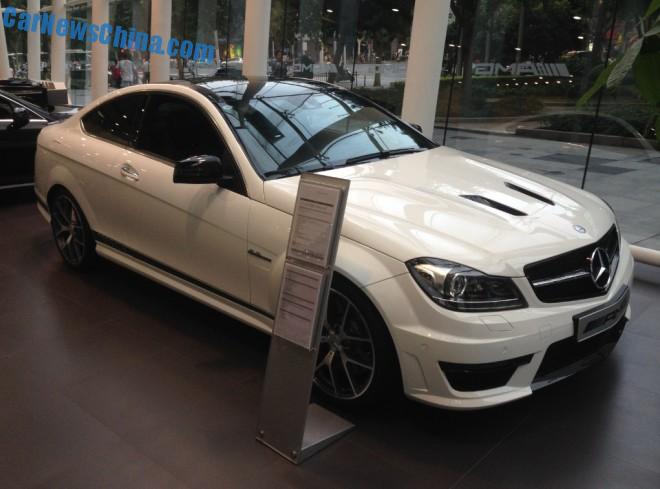 Moving on to the Mercedes-Benz C63 AMG Edition 507 Coupe, fitted with the same package as engine as the sedan, including the floor mats. Price for this pretty is 1.2 million yuan or 195.000 USD. Staff told me the Coupe is a hard sell in China, but they can't get enough sedans to satisfy demand.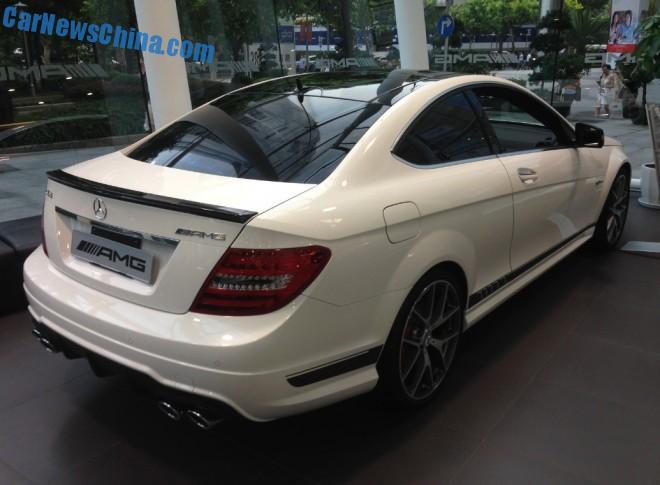 The sedan indeed is all over the place, in Beijing and Shanghai alike. Wealthy Chinese car buyers prefer the extra space so they can take their friends or their babes. It is furthermore not yet understood down here why one should pay more for a smaller car, except when supercar.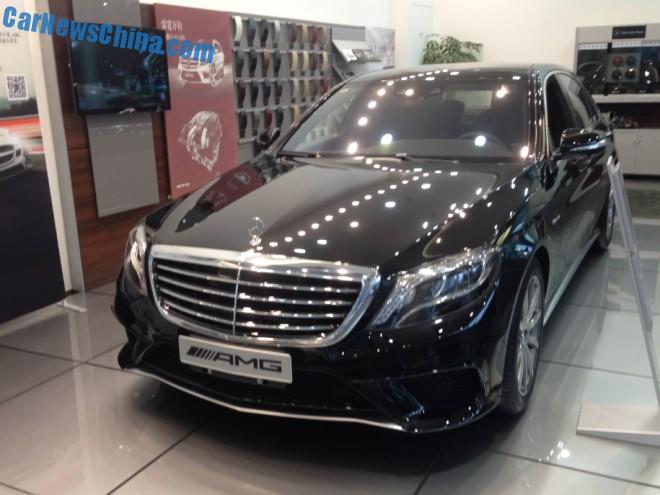 This black monster was parked in a small corner of the shop. It looked ready to break out destroying all in its way. The S 63 L AMG 4Matic was only recently launched on the Chinese car market and I a haven't seen any on the road yet, but I guess that will change very soon.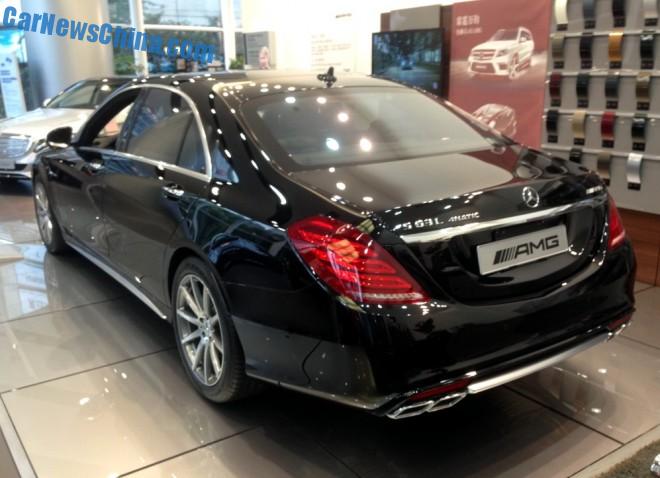 Power comes from a 5.4 liter twin-turbocharged V8 engine with an output of 577hp and 900nm. Unlimited top speed is 300 km/h and 0-100 is gone in 4.5 seconds. Price in china starts at 2.5 million yuan or 407.000 USD. Staff told me they had an order book, in Shanghai alone, of more than a hundred cars. There was however one S even more popular… the S65 AMG, with the order book containing almost 200 cars.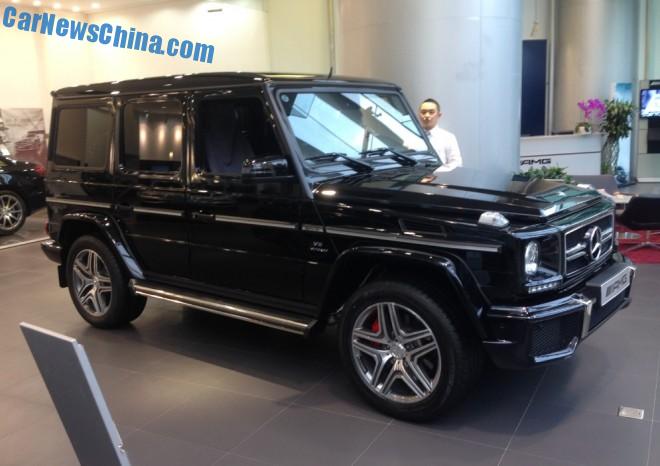 The classic G is still selling like hot rice in China. This is the G63 AMG, powered by a 5.5 liter turbocharged V8 engine with an output of 537hp and 760nm, good for a top speed of 210km/h and a 0-100 in 5.4 seconds.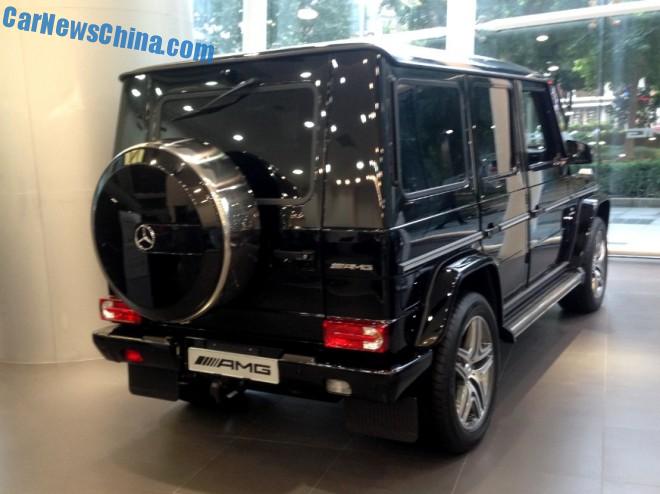 Tow hook. Some buyers actually use it, mostly to pull a small cart carrying the Harley.
Continuing strong sales in China are said to be the most important reason why Mercedes-Benz is not in a hurry developing the all-new G-Class. Staff told me they sell every car they can get within a day. A Day! Inventories do not exist… Price in China for the G63 AMG is 2.3 million yuan or 375.000 USD. Not cheap, but hook.