A very smurf Lamborghini Aventador supercar, Spotted in China near the Solana shopping mall in central Beijing. The good Lamborghini is wrapped in an eye-pleasing baby blue wrap, and further sexed up with darkened windows, darkened headlights, and shiny black five-twin spoke alloys with yellow brakes.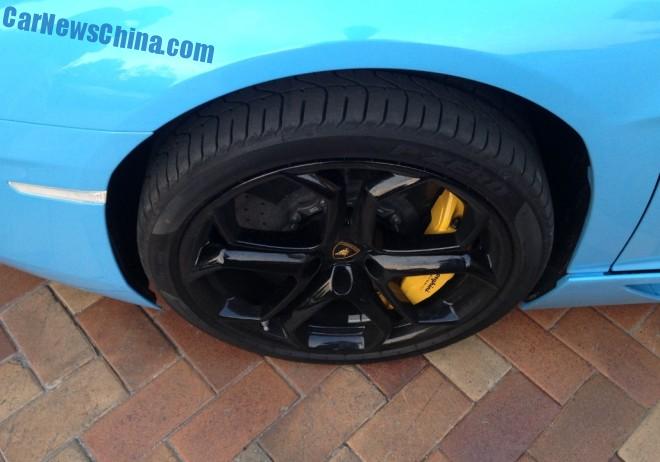 The area around the mall is fast becoming a favorite for fanatic spotters, Chinese and foreign alike. The place is especially vivid with roaring engines on Friday evening and in the weekend.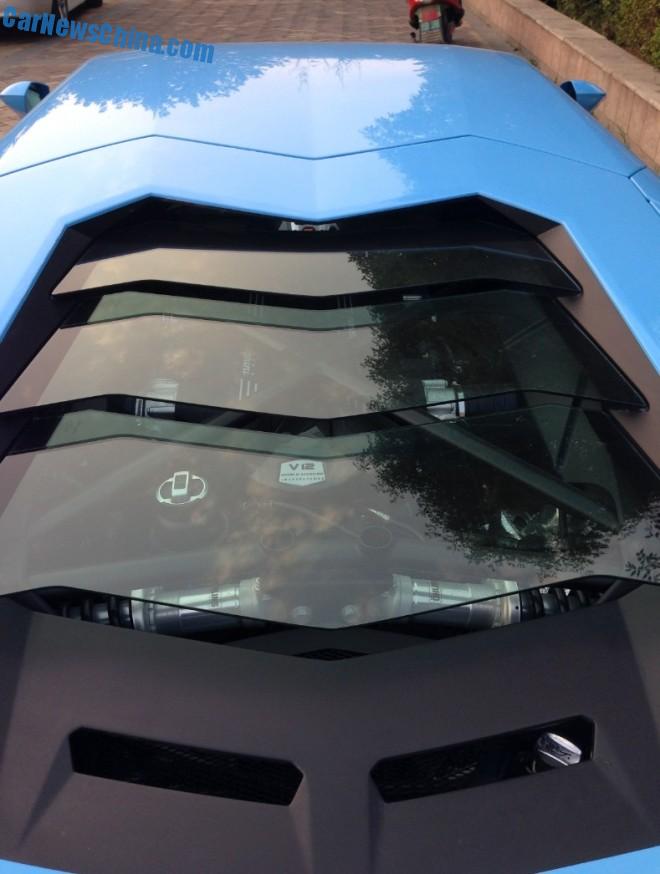 The manic Aventador is powered by a 6.5 liter V12 with 700hp and 690nm, good for a 350km/h top speed and a 0-100 in 2.9 seconds. Price in China starts at a steep 6.48 million yuan or 1.05 million USD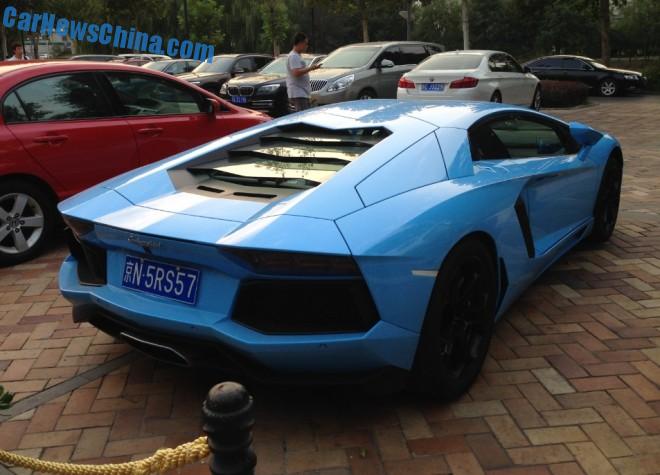 This was on a Thursday afternoon. Not the best moment for a supercar spot, check out all those horrible cheap cars around!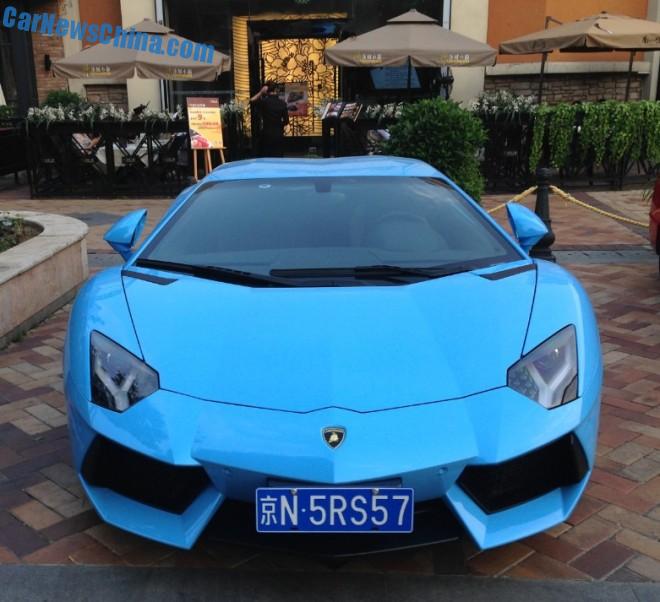 Is it an airplane?