A massive Dartz Kombat GOLD.RUSSIAN China Edition, Spotted in China in the great city of Tangshan in Hebei Province by TSST. The GOLD.RUSSIAN China Edition is a special limited edition based on the monstrous Darzt Kombat SUV manufactured by the mad Latvian automaker Dartz Motors Company.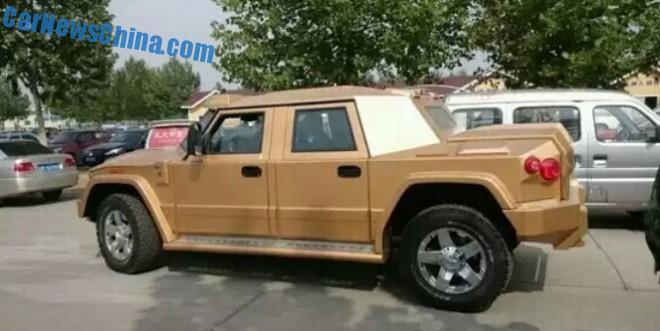 The GOLD.RUSSIAN China Edition was launched on the Chinese car market in September 2011 for 9.18 million yuan or 1.44 million US dollar (2011 exchange rate. Now: $1.49 million). Special thingies include the gold paint, bespoke side steps, extra large tires with five-spoke silver shiny alloys, and 7 centimeter thick body armor. The machine weighs just over 3000 kilo. Power comes from a giant GM-sourced 8.0 liter V8 truck engine with 456 hauling horses.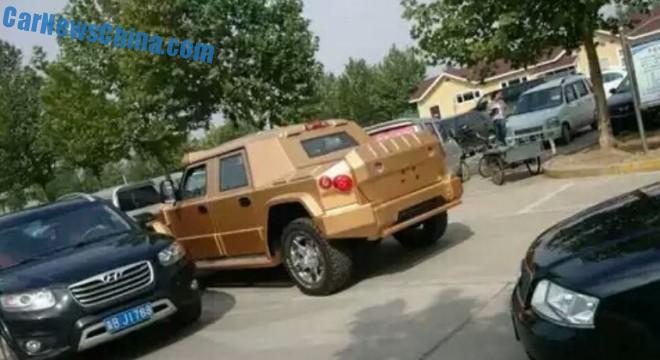 Small rear window for privacy and safety. Rear view is limited to nil, but a Dartz don't need to look at other traffic, the other traffic looks at Dartz, or dies.