Spy Shots showing the upcoming Geely Emgrand GC9 testing in Australia. It is a heavily camouflaged left-hand drive car but the new trademark grille is easily recognizable. The Emgrand EC9 is likely in country for hot-weather testing in the desert, the first time a Chinese brand is going Down Under as far as we know.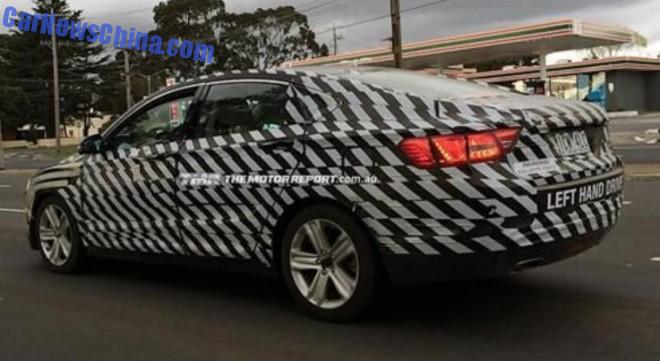 The EC9 is the new flagship sedan for the Emgrand brand, it is the production version of the 2013 Geely Emgrand KC concept. The Emgrand EC9 will debut on the Guangzhou Auto Show in November and launch on the China car market in early 2015.
There have been many conflicting reports about the engines. The latest: 162hp 2.4, 163hp 1.8 turbo, and a 245hp 3.5 liter V6. The 1.8 turbo and 3.6 V6 appear to be new Geely units and not some oldies from Volvo. The 2.4 however is an ancient Mitsubishi-derived engine that should have been cancelled ten years ago, but Geely just can't stop using it.
The Emgrand sub-brand will continue but only in China. In the rest of the world all Geely cars will be sold as 'Geely' without anything sub. This particular black car has Emgrand logo's on the grille and wheels and is thus destined for the Chinese market.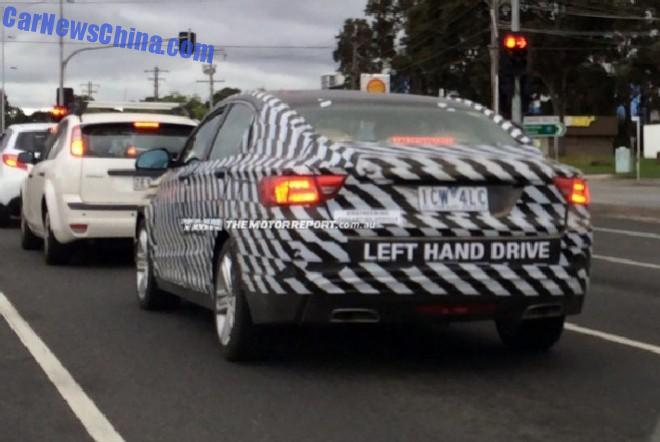 Important News: