This is the new Changan Eado EV, it debuted earlier this week on the International  New Energy Vehicle Technology Development Exhibition in the great city of Mianyang in Sichuan Province. The Eado EV is an electric vehicle based on the Changan Eado sedan.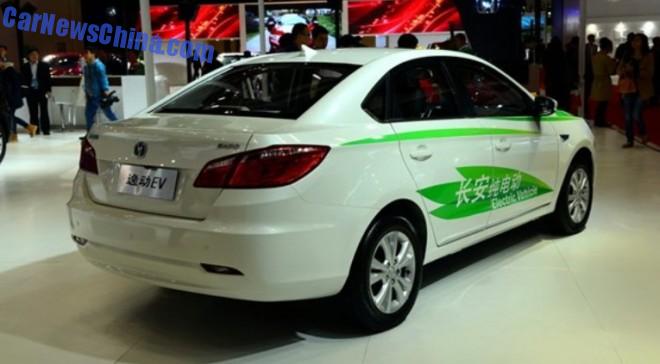 The Changan Eado EV will be launched on the Chinese car market in December. Price including subsidies will start around 200.000 yuan. Power comes from an electric motor with 120hp and a very decent 280nm. The electricity comes from a 26 kWh lithium-ion battery. Curb weight is 1610 kg. Range is 160 kilometer and top speed is 140 kilometer per hour.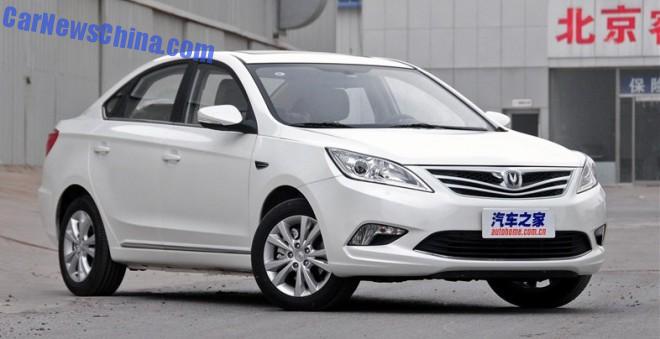 This is the standard Eado sedan, without the blue grille for being green. Price starts at 74.900 yuan and ends at 117.900 yuan. Two four-cylinder petrol engines available: a 1.6 with 125hp and 160nm, and a hefty 1.5 turbo with 170hp and 230nm. Curb weight is 1356kg for the 1.5 turbo and 1325 for the 1.6.
Click or Die: