A very abandoned Toyota MR2 Turbo, Spotted in China in the great city of Chengdu in Sichuan Province by Mr. Maj. The poor Toyota was left to rot a long time ago. Tires are deflated, suspension has been broken, and the body is decaying. A sad end for a great mid-engined Targa-topped Japanese sporty car.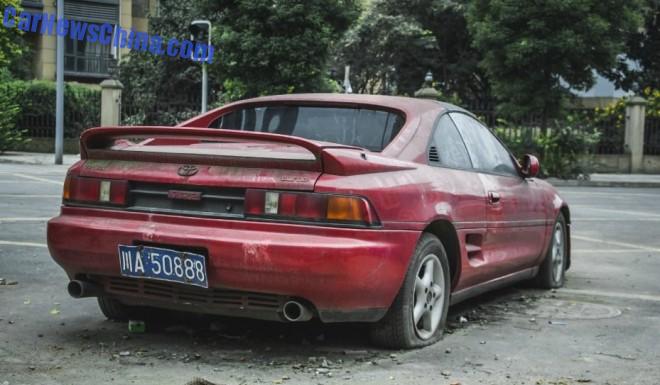 The second generation W20 Toyota MR2 was manufactured from 1989 until 1999 with a major facelift in 1993, this is a pre-facelift example. The MR2 was never officially exported to China but some arrived via the gray market or other misty channels. This Chengdu car has an original-period license plate so it likely arrived in country a long time ago. It is only the second MR2 we see in China, after a perfectly fine example in Harbin.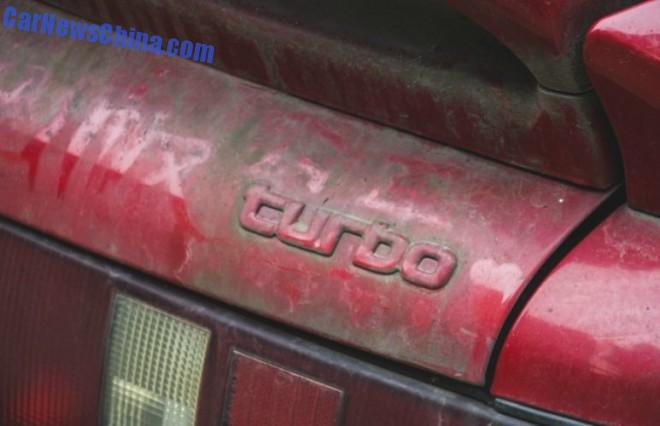 The MR2 Turb0 was the top-spec variant of the W20. Power came from a screaming 2.0 turbocharged petrol engine. Output varied on different markets, the lowest output was 200hp and the highest 242, mostly depending on environmental regulations. The engine was and is popular in the tuning scene, it is very strong and can easily be tuned up to 300 horses or even more.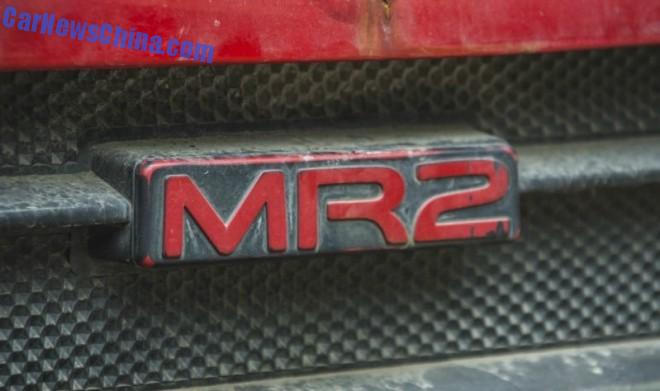 Sadly and badly, the engine in this MR2 is likely beyond salvation. MR2 lettering very 1980's and very cool.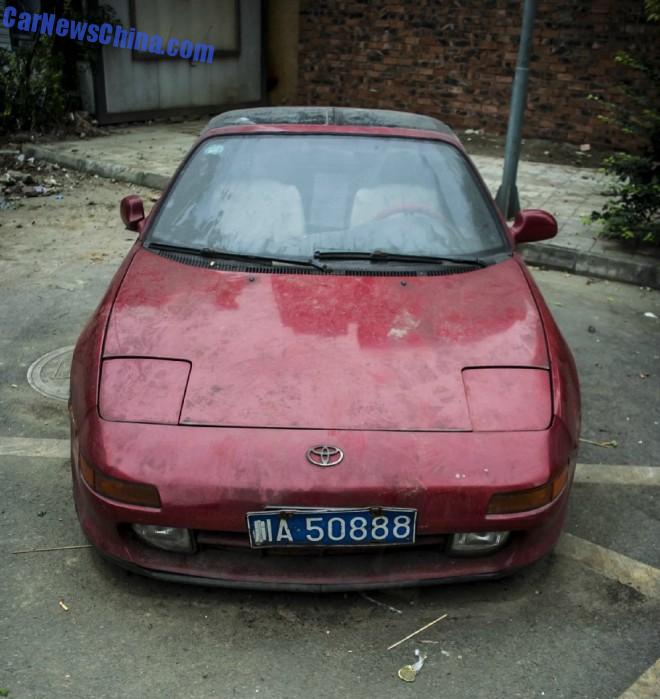 Pop-up headlights!
Click or Die: