The Cadillac SRX SUV will be manufactured in China from 2015. The SRX will be made by the Shanghai-GM joint venture, in a new factory near Shanghai city. The Cadillac SRX is currently imported into China and therefore expensive compared to the locally-made competition.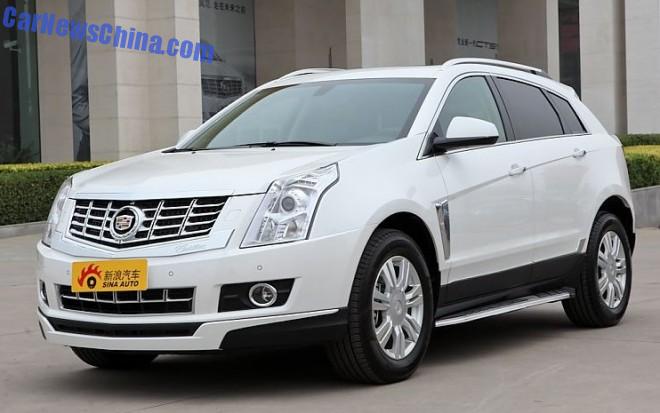 Price of the imported SRX, seen here in the special-edition Route 66 Edition, starts at 429.800 yuan and ends at 629.800 yuan. Engines: a 271hp 3.0 V6 and a 318hp 3.6 V6. These engines make the SRX even more expensive because of a nasty extra Chinese purchase tax on anything bigger than a 2.9.
The locally made SRX will therefore be powered by the well-known 2.0 turbocharged four-cylinder petrol, in Caddy configuration good for 226hp and 353nm. The 3.0 V6 will be available as well fort those who really need more cylinders, but the 3.6 will disappear.
Price for the China-made Cadillac SRX will start around 350.000 yuan and end around 500.000 yuan. Cadillac China is aiming the SRX straight at the popular Audi Q5, a car that seems to be an obsession of sorts for many other automakers. The Audi Q5 is made in China by the FAW-Volkswagen joint venture.
Click or Die: