Spy Shots showing the upcoming Venucia SUV testing in China. The yet nameless vehicle will debut in semi-concept form on the Guangzhou Auto Show in December and the production version is expected to debut in the first half of 2015. Venucia is a sub-brand of the Dongfeng-Nissan joint venture, selling relatively cheap cars based on Nissan platforms.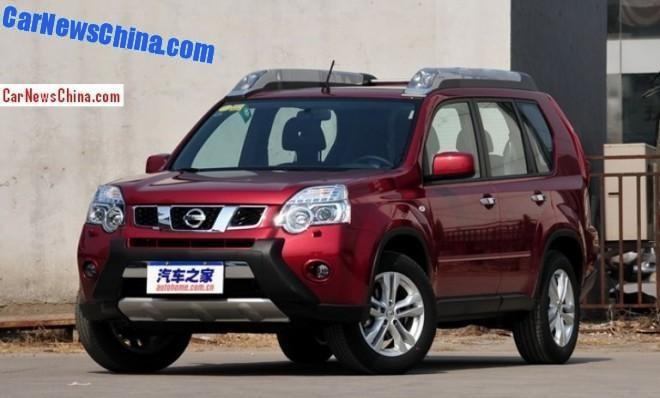 The Venucia SUV will be based on the old Nissan X-Trail which was manufactured by Dongfeng-Nissan. Price started at 207.800 yuan and ended at 269.800 yuan. Power came from a 144hp 2.0 and a 184hp 2.5. The new X-Trail launched in March, leaving the old car for Venucia.
The Venucia SUV will keep the 2.0 but the thirsty 2.5 will disappear. A 1.6 liter four-cylinder petrol will be added below the 2.0. This won't make the SUV very fast but it will be very cheap.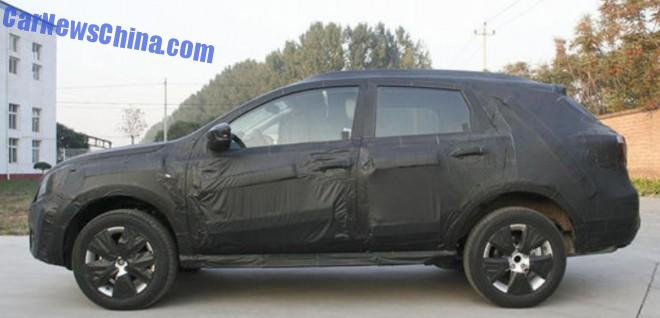 The SUV will be the largest car in the Venucia line-up so far. Venucia is the only sub-brand that is actually successful. Sub-brands are an idea from the central government aimed at obtaining technology for Chinese automakers, so the foreign automakers are normally not very keen to put much effort in. Nissan however realized that a sub-brand can also  be used to enter a new market and make a lot of money with good looking cars selling for a low price based on trusted technology. And that is exactly what they did, and will do once more with the new SUV.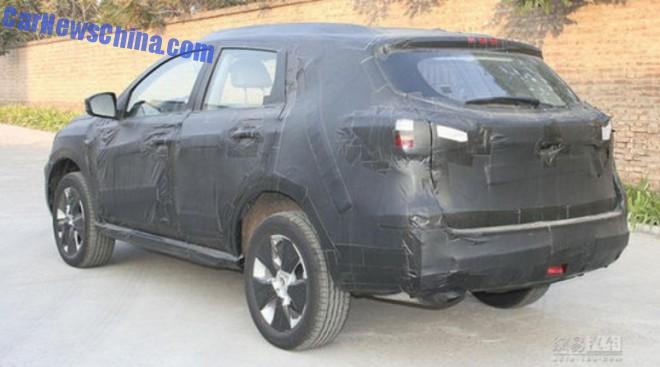 Test car trying hard to look pretty in camouflage.
Click or Die: