The Haima S5 1.5T has been launched on the Chinese auto market. Price starts at 106.800 yuan and ends at 123.800 yuan. The 1.5 liter turbocharged four-cylinder petrol engine has an output of 163hp and 223nm, and is mated to a CVT gearbox.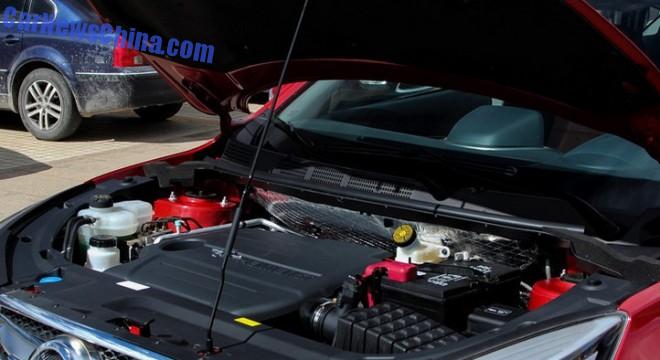 The 1.5 turbo.
The Haima S5 SUV was launched in April. Only engine until now was a naturally aspirated 1.6 petrol with 120hp and 160nm, mated to a five-speed manual gearbox. Price starts at 89.800 yuan and ends at 113.800 yuan.
The new 1.5 turbo is significantly more powerful but it needs to be. The competition, consisting mostly of other local Chinese automakers, is moving en masse to turbocharged engines, with 1.5 turbo and 1.8 turbo being the most popular sizes on the market. The main competitors of the Haima S5 1.5T are the BYD S6 1.5T, the Changan CS75 1.8T, the Haval H6 1.5T, and the Zotye Z600 1.5T.
Do you want to know more about this car? Detailed specifications? The various variants? What is standard and what not? Tire size? We can help. We have everything. If you want it, just let us know. And also see our Services page.
Click or Die: