The Mercedes-Benz GLA-Class has been launched on the Chinese auto market, giving Mercedes another entry in the crucial SUV market. Price starts at 289.800 yuan and ends at 398.000 yuan. The GLA is imported into China. In mid-2015 local production of the GLA will start at the Beijing-Benz joint venture, this will bring the price down by about 20%.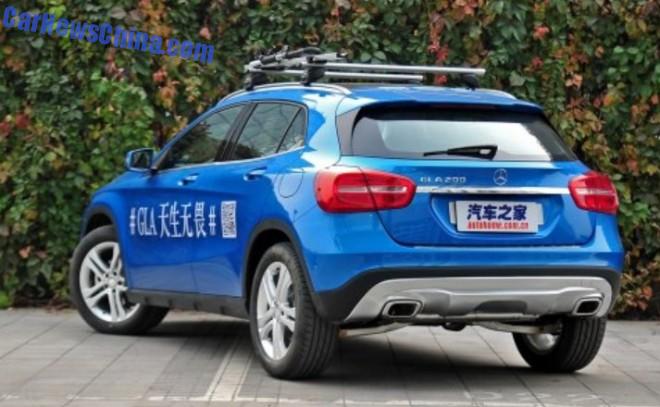 The GLA comes in two variants: the 200 with a 156hp 1.6 turbo, and the 260 with a 211hp 2.0 turbo. The GLA will compete head-to-head with the locally made Audi Q3 and BMW X1, but the real battle will start when local production begins. Until then the GLA will be comparatively expensive.
The GLA and China have a strong connection; the GLA Concept had its worldwide debut on the 2013 Shanghai Auto Show.
Click or Die: