The infamous Landwind X7 has arrived at the parking lot of the exhibition hall of the 2014 Guangzhou Auto Show, where it will officially debut on Thursday. The Landwind X7 is a Chinese clone of the Land Rover Evoque. How good a clone?, you might wonder. Well… the great example from Great Brittan stood on the very same parking lot, painted in the same color. Here: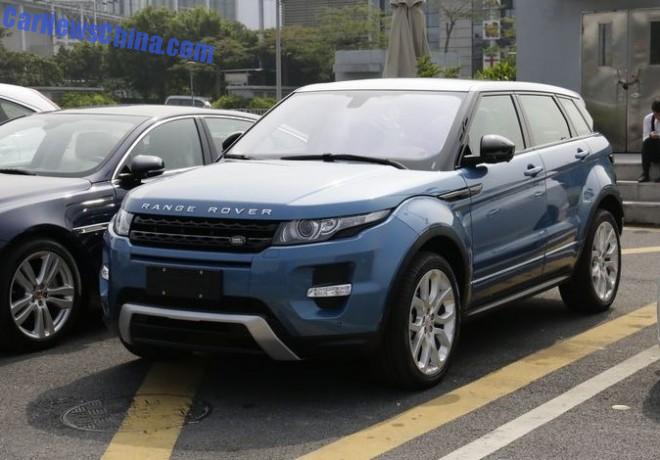 This in fact the China-made Range Rover Evoque, which will have its debut on the very same show. Engineers and marketeers of both carmakers will no doubt be eager to exchange experiences. The China-made Evoqe is manufactured in a joint venture with Chery Automobile.
The Landwind X7, formerly known as the Landwind E32, will be launched on the Chinese car market in March 2015. Price will start around 120.000 yuan or $19.600. The X7 will be powered by a 2.0 liter turbocharged four-cylinder petrol engine with 190hp and 250nm, mated to a six-speed manual or an eight-speed automatic. The X7 is based on a shortened variant of the platform that also underpins the Landwind X8.
Landwind is a Chinese car maker jointly owned by Jiangling Motors and Changan Auto, coincidentally (0r not?) both joint venture partners of Ford, with Jiangling-Ford and Changan-Ford respectively. Ford owned Land Rover-Range Rover until 2008 when they sold it on to the TATA conglomerate of India.
Price for the imported Range Rover Evoque starts at 528.000 yuan and ends at 668.000 yuan ($86.300 – 109.200). Price for the China-made Range Rover Evoque will start around 400.000 yuan. Cheaper, but still quite a bit more expensive than the Landwind X7. Some Chinese car buyers might be tempted to give it a try.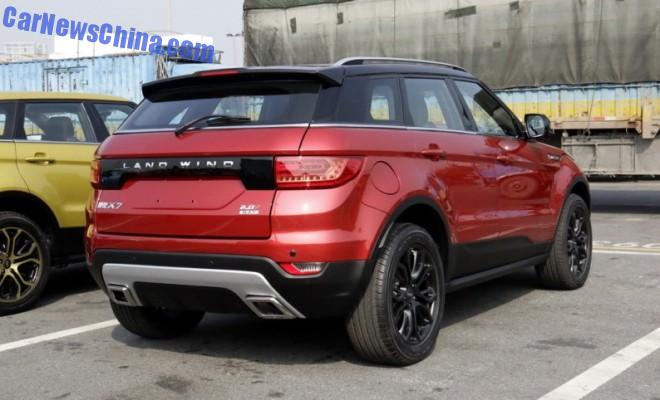 The Landwind X7.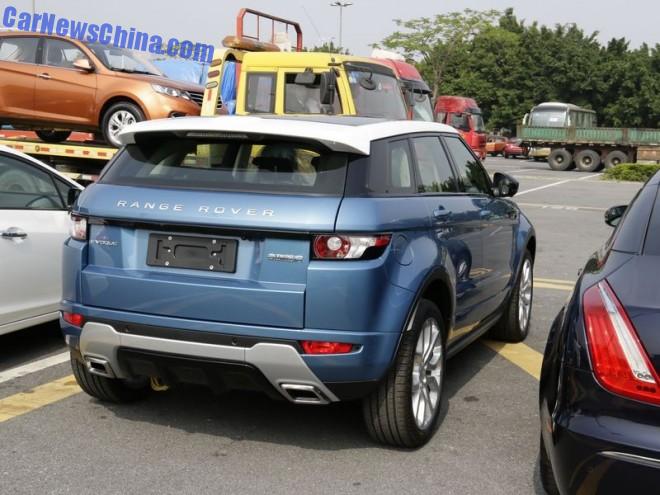 The real thing. Note brown car on yellow flatbed trailer. That is a Landwind X5. The poor  Evoque is completely surrounded, and might as well surrender.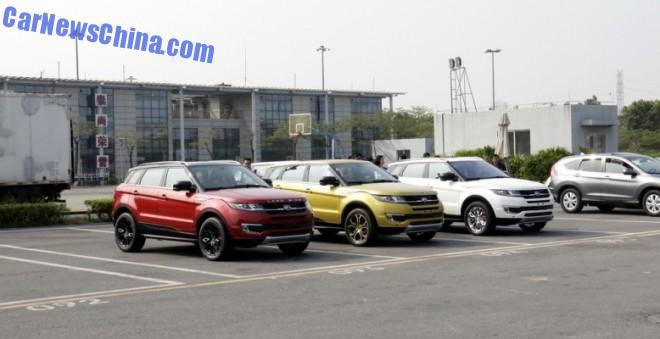 The Landwind X7 comes in trendy, trendy, and white.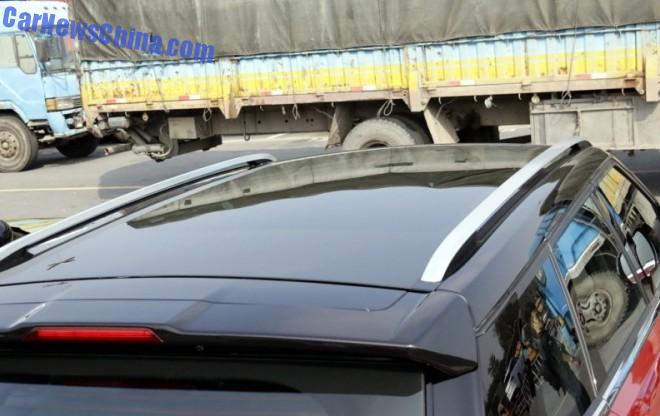 Truth to be told; the Landwind X7 has proper roof rails. The Range Rover Evoque, being a babes car, doesn't have any.