The brand new Cowin Auto C3 sedan debuted on the 2014 Guangzhou Auto Show. Cowin Auto is a new car brand under Chery Automobile focused on making cheap vehicles for young car buyers living in third and fourth tier cities, a booming new market in China with a vast potential for zillions of sales.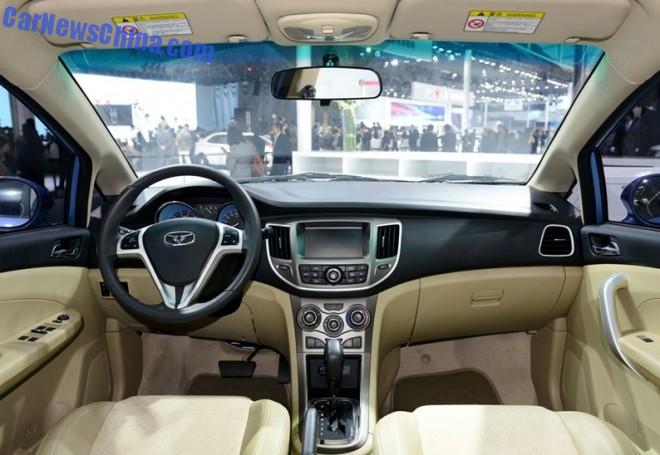 A fine looking dash; pretty much standard Chery stuff with lots of black plastic, blue dials, and some alu detailing for fun.
Cowin Auto will develop new vehicles from scratch and they will inherit several vehicles that are now sold under the Chery name. The C3 is their first car, it will be launched on the Chinese car market before the end of this year. Price will start around 50.000 yuan and end around 70.000 yuan, making it one of the cheapest sedans on the market. There will also be a hatchback with sportier looks which will be called 'C3R'. Lone engine is a 1.5 liter four-cylinder petrol with 109hp and 140nm, mated to a five-speed manual. Size: 4250/1726 / 1510mm, wheelbase is 2510mm.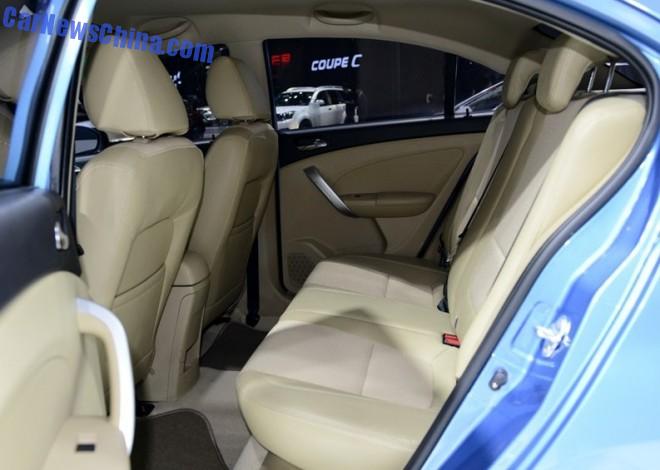 Enough space for four, but headroom is seriously limited in the back.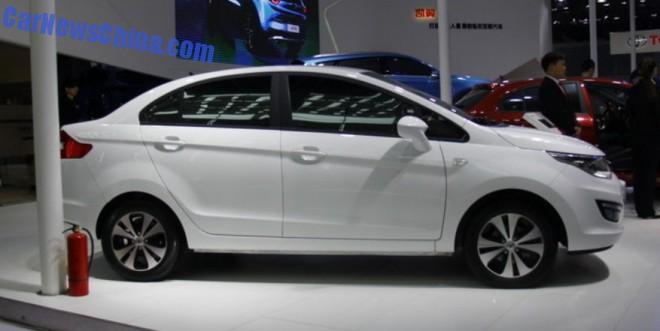 Very nice from the side. Fire extinguisher reassures and contrasts nicely with white body.
The Cowin name has come a long way. It started as the name for a single car, then became the name of a sub-brand, and finally morphed into a stand-alone brand. The Chinese name is Kayi (凯翼). The Cowin Auto C3 was originally developed as the Chery Cowin 2 (the Cowin sub-brand), and subsequently moved to Cowin Auto.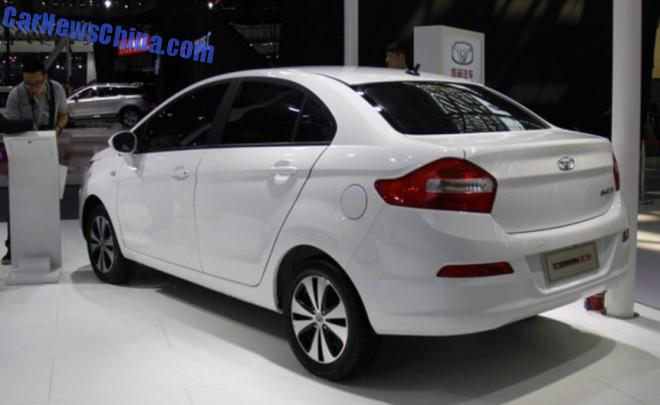 Another touch of fun with the jumpy rear lights.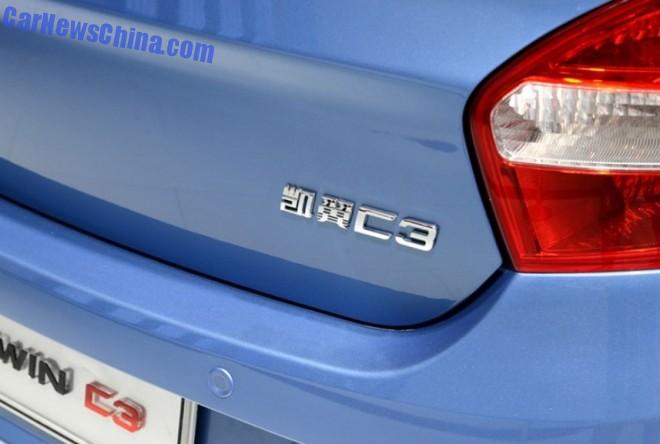 Cowin C3.Chinese name is Kaiyi.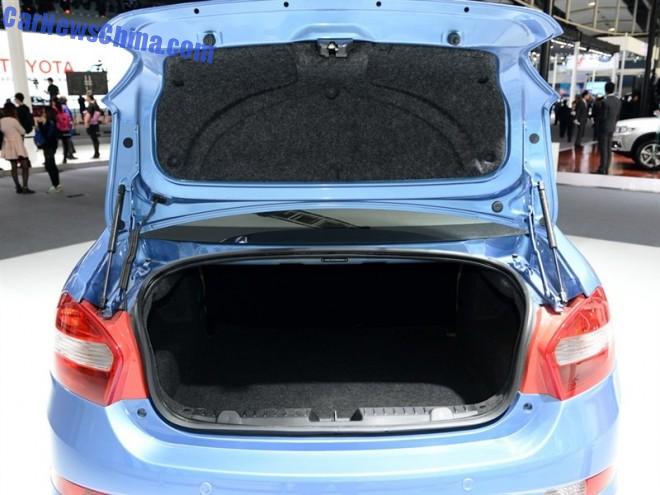 The boot looks good…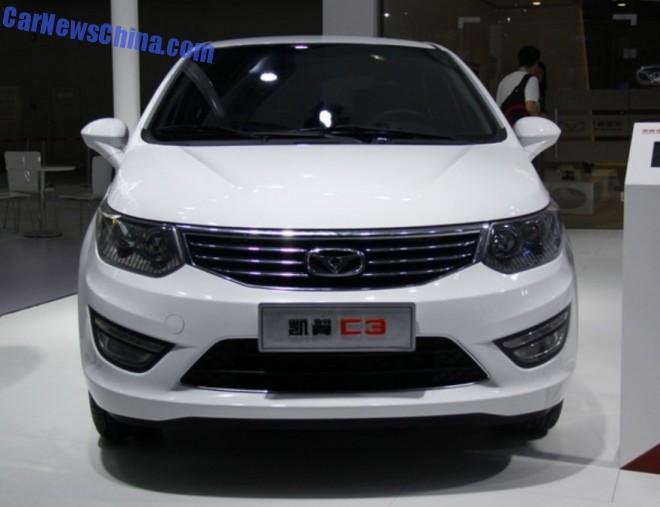 … and the front is no affront. All together a surprisingly goof effort by Chery. May there be more.