The new Qoros 3 City SUV debuted on the 2014 Guangzhou Auto Show.  The City SUV, formerly known as the Qoros 3 Cross,   is a sporty crossover based on the Qoros 3 Hatch hatchback. It should not be confused with the larger Qoros XQ3 SUV. The City SUV will be launched on the China car market in the first half of 2015.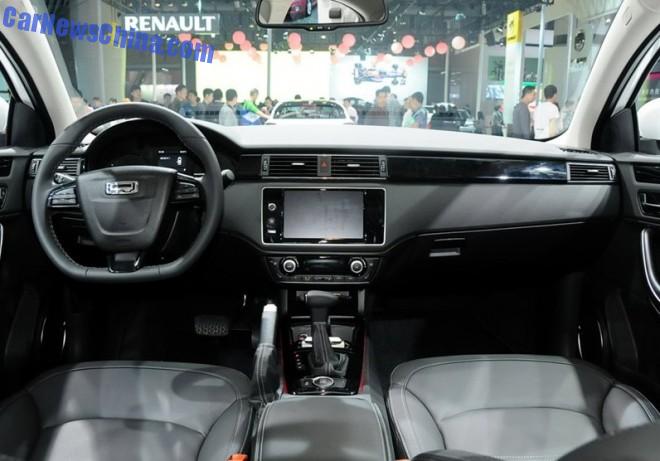 Dash is the same as in Hatch. Engines are the same again: a 1.6 with 126hp and 155nm and a 1.6 turbo with 156hp and 220nm, both mated to a six-speed manual or a 6-speed DCT, sending power to the front wheels. No extra horses to make up for the weight of the extra plastic.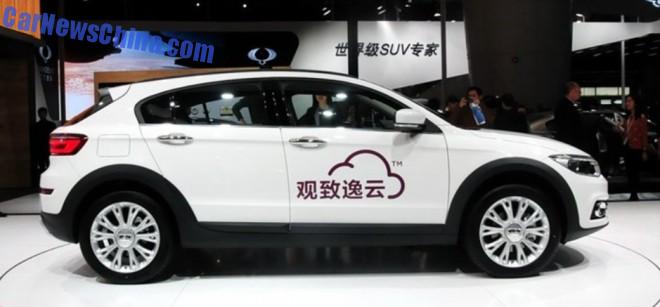 Typical cross-treatment with black plastic around the wheel arches and some more under the doors. Black extension of the roof spoiler kinda cool. But! The City SUV doesn't have a roof rack, as all other crossovers have, shitty city SUV or not. The vehicle has two thick black strips on the roof that are pretending to be roof rails, which is typical no-good fuzzy-wuzzy purely-marketing-driven design (compare with Hatch).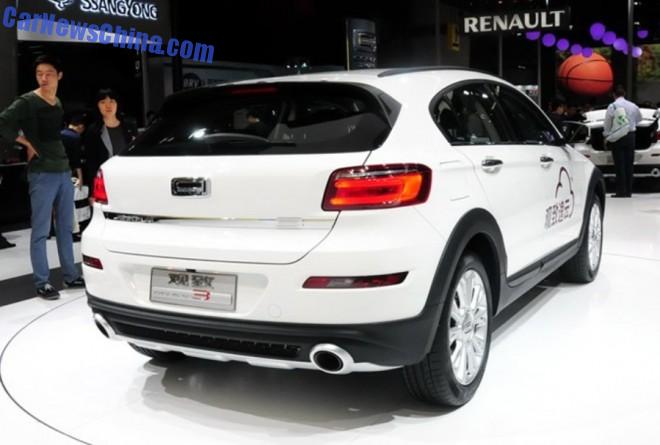 Check those roof rails! Bad no good. But exhaust pipes integrated in skid pad, yeah mountains!, are kinda cool.

Oh no. And if it is a crossover, why not call it such? Qoros made things so easy with the Qoros 3 Sedan sedan and mentioned Qoros 3 Hatch hatchback. 'City SUV' is such so marketing again. One can also wonder what they will call that big SUV? City is taken, so maybe 'Countryside SUV', but that would imply it cannot enter a city, and that won't sell. What about City & Country SUV? Catchy, marketing; Qoros.