The facelifted Roewe 950 sedan has been unveiled on the 2014 Guangzhou Auto Show. The 950 is the slow-selling flagship of the Roewe-brand owned by Shanghai Auto. The 950 is based on the Buick Lacrosse that is made in China by the Shanghai-GM joint venture. The facelift includes new headlights with LED strips, some smaller changes at the rear, and a new 2.0 turbocharged four-cylinder petrol engine.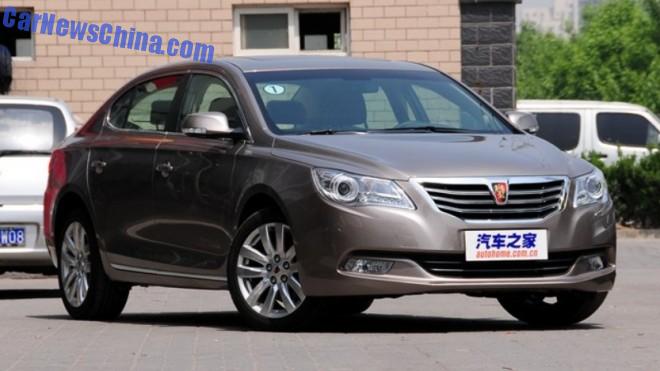 This is the current Roewe 950, launched on the Chinese car market in April 2012. Price starts at 189.800 yuan and ends at 319.900 yuan. Engines all from GM: a 2.0 petrol with 147hp, a 2.4 petrol with 186hp, and a 3.0 V6 with 258hp.
The new 2.0 turbocharged four-cylinder petrol engine in the facelifted Roewe 950 will replace both the 2.4 and the 3.0 V6, which nobody was buying anyway because it was too expensive and too thirsty. The new 2.0 turbo delivers 220hp and 350nm, and is mated to a six-speed DCT.
The engine is called 'MGE 2.0E' and was developed in cooperation with GM, but based on the existing GM 2.0 Ecotec 'LDK', originally developed by GM Powertrain Europe.
Price for the facelifted Roewe 950 will still start around 190.000 yuan but end around a lower 275.000 yuan. It will be launched on the market just before the end of the year.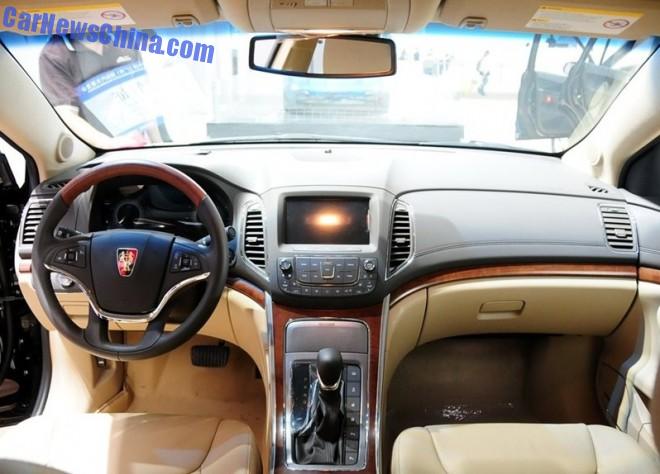 Materials are a bot nicer than before but overall design hasn't changed. Even the tiny screen and crappy wood are still around.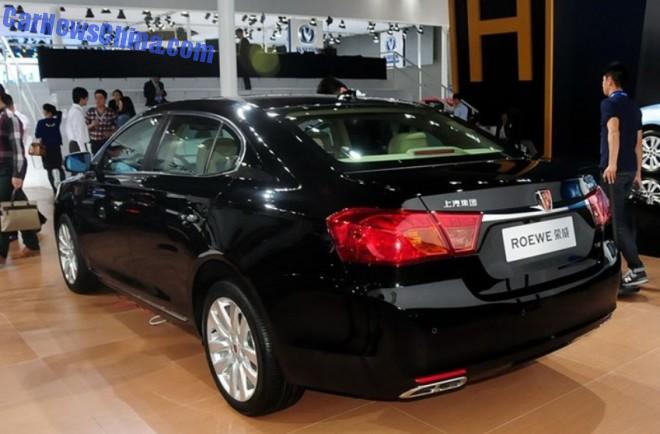 New chrome strip between taillights.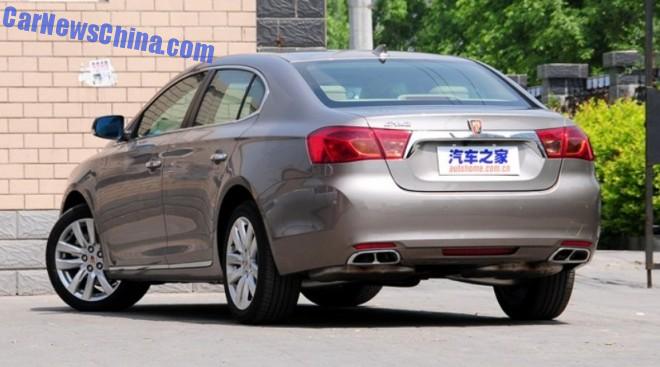 Current.