The very first spy shots of the new Yogomo 7 Seat Passenger Car in China, a new mini MPV scheduled for launch on the Chinese car market in the first half of 2015. The Yogomo 7 Seat Passenger Car is manufactured by the Hebei Yujie Vehicle Corporation, based in Hebei Province with factories in Shandong, Jiangxi, and Chongqing.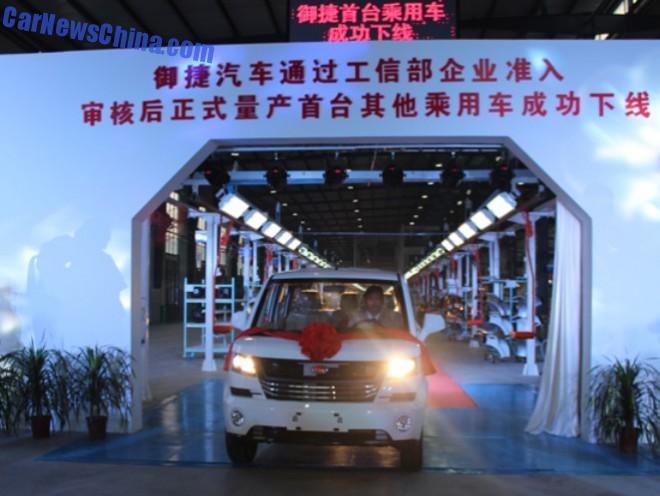 Trial production started in October and mass production will start next month. Hebei Yujie Vehicle Corporation, operating under the English name 'Yogomo', makes a range of small electric vehicles. However, the Yogomo 7 Seat Passenger Car mini MPV will be powered by a four-cylinder 1.0 liter petrol engine with 67hp, mated to a 5-speed manual gearbox. Top speed is claimed at 120 kilometers per hour. As the name implies it seats seven. Size: 3650/1660/1690, and wheelbase is 2370.
Yogomo says they are also working on a hybrid version and on a electric version. The latter would make a lot of sense as the company is experienced with EV's and because electric mini MPV's and minvans are becoming hot potatos in China.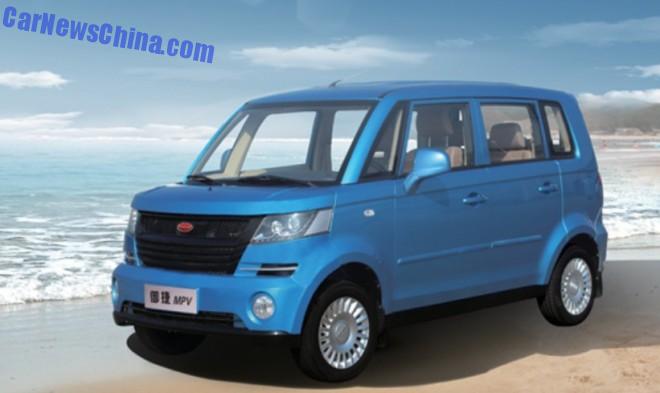 A nicely photoshopped image from Yogomo's website. The 7 Seat Passenger Car sure looks funky, especially for a minivan, but it needs more chrome in that giant grille!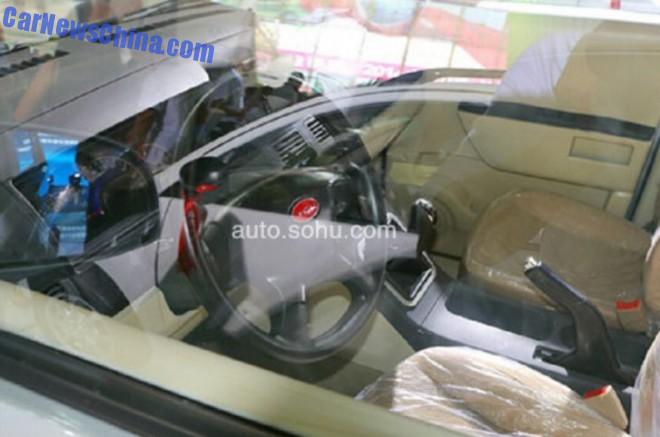 Gear lever located high up in the center tunnel. Interior looks good enough as far as we can see. Steering wheel a bit old fashioned maybe. No word on pricing yet but this kind of minivans are very cheap, so we bet on a range starting around 40.000 and ending around 60.000 yuan. Hybrids and EV's will be more expensive.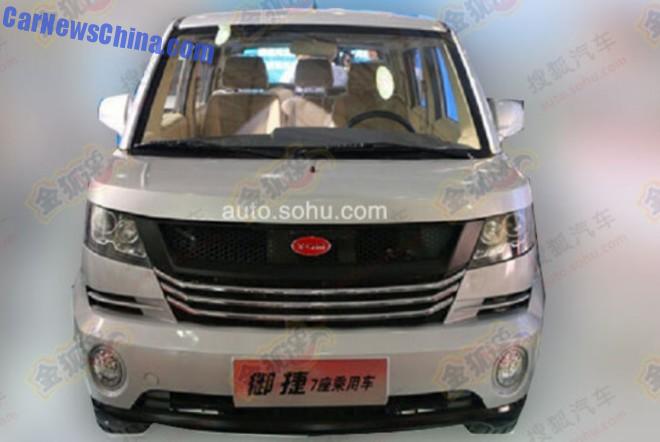 This seems to be the car seen coming off the production line in the photo above. It has a partially chromed grille here, but even that is not enough. License plate reads 'Yogomo 7 Seat Passenger Car '. Internal designation is 6320.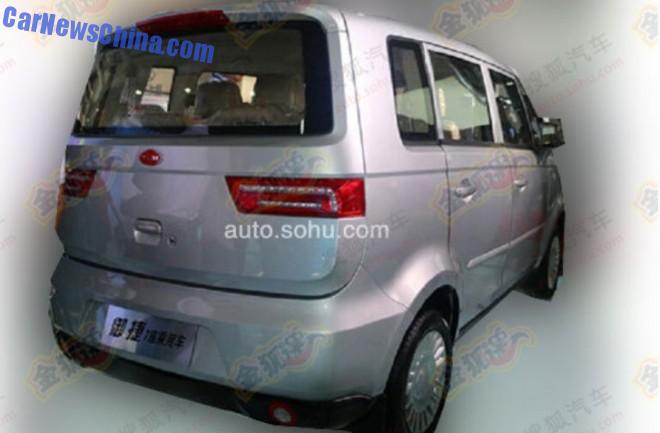 Rear lights hippest we have ever seen on a Chinese mini MPV.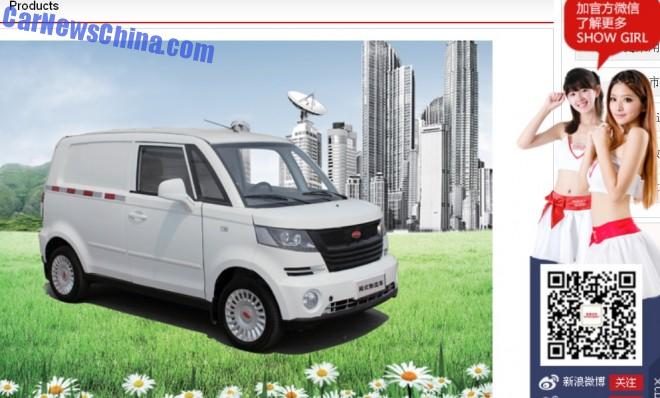 Screenshot of Yogomo's website with a panel van version of the 7 Seat Passenger Car. Yeah panel van! Somebody at Yogomo has a fine taste because those two pretty ladies appear on every page, linking to Yogomo's Weibo.