This is the Greenwheel Jummer EV, a funky electric car from China. We first met the Jummer all the way back in 2010. At the time it was brand new and convertible only. The Jummer is not street legal in China and basically only sold to tourism companies for use within hotel compounds or golf courses. It is however not available anywhere near Beijing so I was very happy to find two examples on the China Hi-Tech Fair in Shenzhen last week.
The 'Cabriolet' launched in 2011 and the 'Hard Top' in 2013. Design of the Jummer, or Jimma in Chinese, is inspired by the U.S. Hummer. Staff on the show told me the Jummer is exported as well, to hotels all over the world, including some in Africa and the Middle East.
The Jummer is manufactured by a company called Greenwheel EV, founded in 2000 and based in Shenzhen in Guangdong Province. The company makes various street-legal and non-street legal electric vehicles, including buses, small commercial vehicles, and a clone of the Renault Zoe.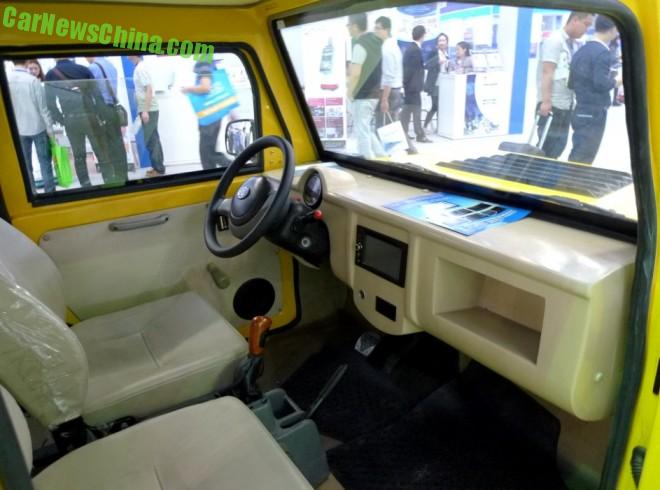 The interior was a great disappointment. This is a production car, not some kind of prototype. The plastics looked ugly and cheap, the fit and finish was very poor, and it didn't seem solid at all. Check that gear lever and handbrake! The horror…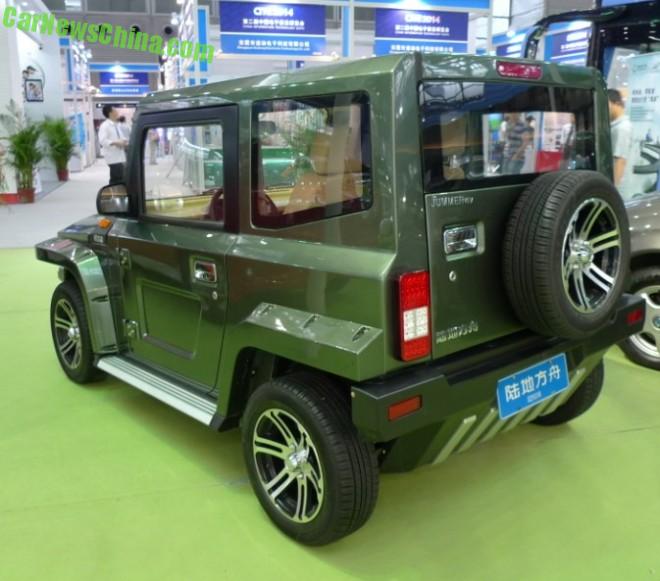 But from the outside it is rather hip. Spare wheel really cool. Doorhandles in chrome. Side bars for the Hummer feeling. Power comes from a 20hp electric motor mated to a 21kW battery. Top speed is 70 kilometers per hour and range a decent 120 kilometer. The engine sits in the back, located under the rear bench, and sends power to the rear wheels. The Jummer can seat four and a dog. Size: 3660/1600/1700, wheelbase is 2335. Price for all this pretty starts around 12.000 yuan or $2500.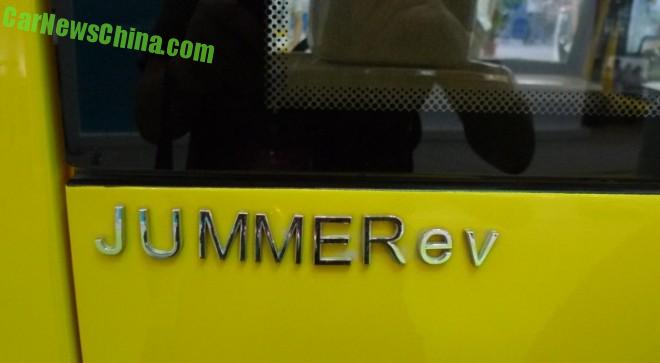 See how nicely the letters are aligned.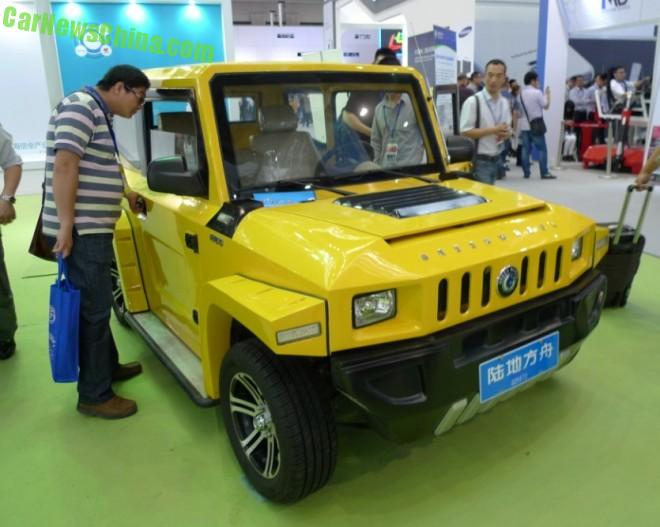 The yellow Jummer.