We are still in Guangzhou and today we hit the dealers, starting with Ford. This is the new Ford Escort, it will be launched on the Chinese car market on January 20 but the order books are open already. Price will start at 99.800 yuan and and at 124.800 yuan ($ 16.123 – 20.162).  The final production version of the Ford Escort for China was unveiled on the 2014 Guangzhou Auto Show.
This sweet one-child family is everywhere around the Escort, on backdrops, brochures, posters, and even on TV. She loox kinda hot.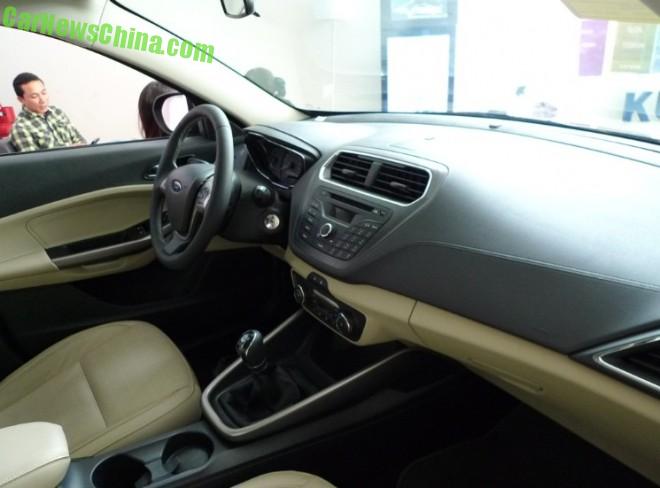 The interior looked solid with a fine fit and finish. We have complained quite a bit about the fact that the Escort lacks a LCD screen in the center console, on all versions, while Chinese all other automakers and especially the Chinese build the largest screens they can possibly fit in their new cars. But not Ford! Leaving customers with a miniscule 1980's digital display instead. Want sat-nav anyway? Ford has the solution, as seen in the Escort brochure: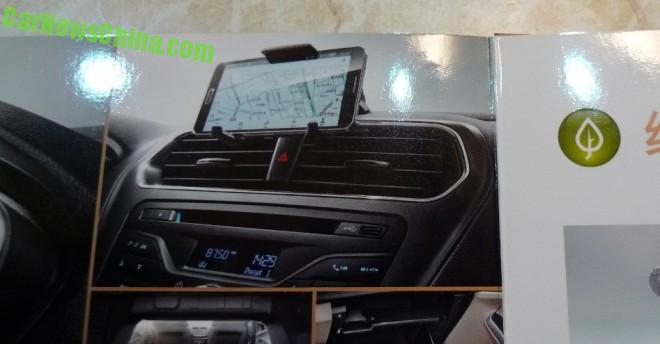 Bring your own screen! The special holder, seen on other photos but not on the car at the dealer, comes standard.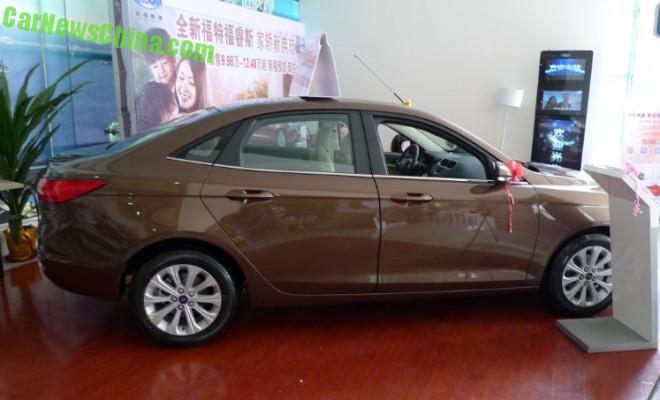 The tiny chrome strip under the windows is the main excitement the Escort has on offer.
The new Ford Escort is based on, and will eventually replace, the current China-made Ford Focus Classic, which is a dressed up second generation Ford Focus (2004-20011) standing on the Ford C1 platform. The Focus Classic is manufactured alongside the current third generation Ford Focus.  In China, the platform underpinning the Escort is called C1 MCA. The Ford Escort is manufactured in China by the Changan-Ford joint venture.
Power comes from a 1.5 liter four-cylinder petrol engine with 113hp and 142nm, mated to a five-speed manual or a six-speed automatic.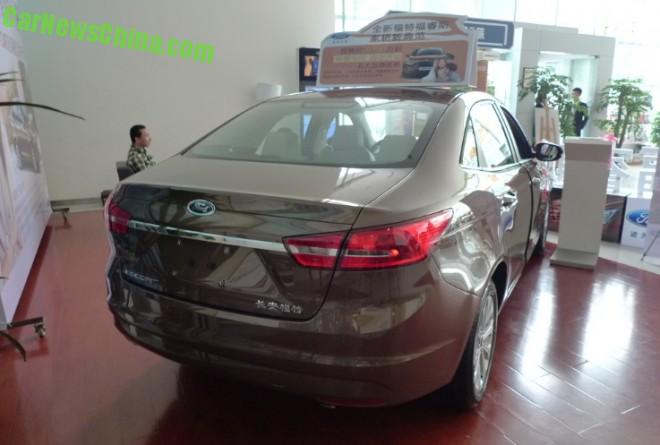 It is a fine looking vehicle but not one overly exciting. Buyers in the segment where the Escort operates are known to be mid-aged and conservative, so the conservative design of the vehicle makes some sense. However, younger buyers will walk away and that is the booming market Ford should really be after, in a time where other brands are designing cars especially for the young.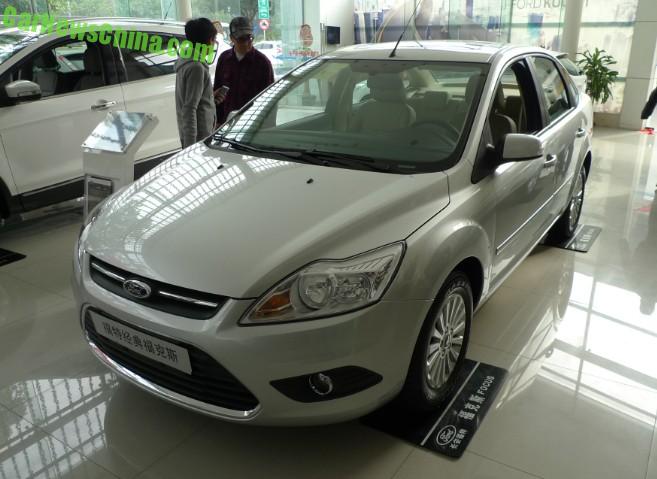 The Ford Focus Classic sedan, where the Escort is based on, at the same dealer, looking fine for its age.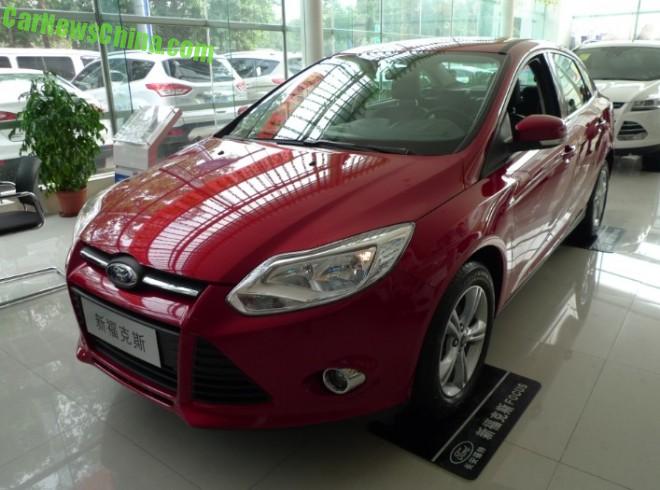 The current Ford Focus sedan to make the picture complete.