The very first photos showing the new Kia KX3 SUV naked from all sides in China. The Kia KX3 is a new China-only compact SUV based on the same platform as the Hyundai ix25, but aimed at a younger and hipper audience. The KX3 debuted as a concept on the 2014 Guangzhou Auto Show. The production version will hit the Chinese car market in March, price will start around 110.000 and end around 170.000 yuan.
Interior looking good albeit a bit busy, with all kinds of shapes and lines running all over the place. Black on beige with some darker black, some lighter black, some gray, and some chrome.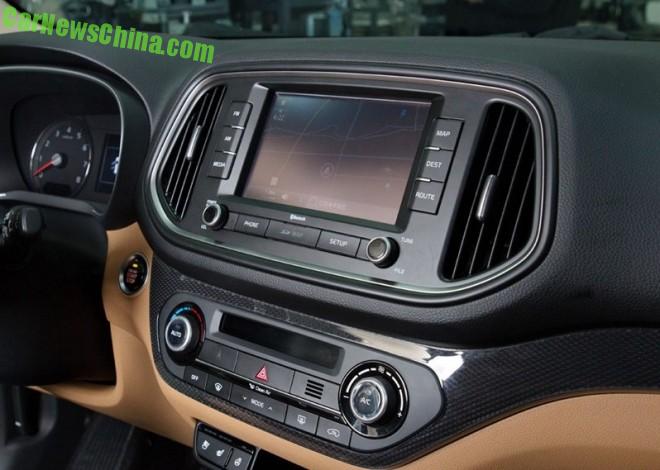 A medium-sized LCD touch screen located just above the aircon controls. The KX3 is equipped with some sort of air purifying system just like the BYD S7, but we don't have any details yet. In-build air purifiers are going to be the next hot thing in China. Most people who can afford a car have air purifiers at home nowadays, and they want them in their cars as well, afraid as they are of the Chinese toxic skies.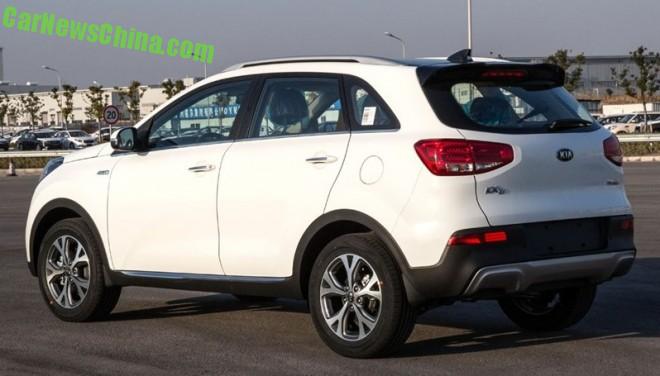 The Kia KX3 is developed for battle with other compact SUV's like the Ford Ecosport, Peugeot 2008, and Chevrolet Trax. The segment is booming in China and every automaker is scrambling to get in as fast as possible. The KX3 will be made in China by the Dongfeng-Yueda-Kia joint venture.
There will be two engines available: a 1.6 with 123hp and 151nm and a 1.6 turbo with 200hp and 264nm, the latter will make the KX3 the fastest compact SUV on the market by a considerable margin. The 1.6 will be mated to a 6-speed manual or 6-speed automatic and the 1.6 turbo to a 7-speed DCT. Size: 4270/1780/1630mm, wheelbase is 2590mm.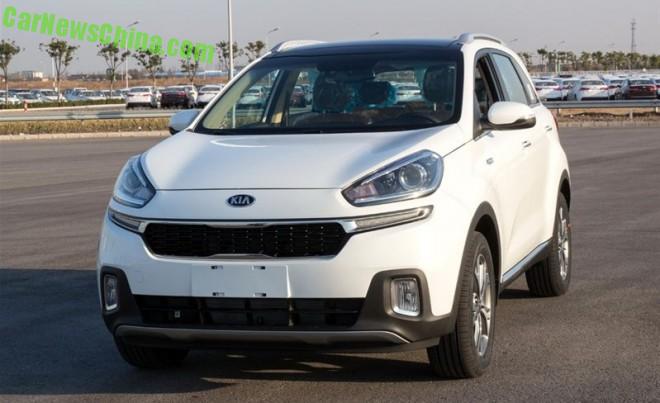 The front is the most daring part of the Kia KX3. LED lights on each side of the grille remind us of the front light of the new Jeep Cherokee, and that is not necessarily a good thing. Square fog lights clad in plastic are trying a tad too hard to be hip, mismatching completely with the rest of the design.