A beautiful brown Haima HMC6470L wagon, Spotted in China in the great city of Chengdu in Sichuan Province by Reader Antoine Chalendard, thank you for the pictures! The good Haima appears to be in reasonable shape but it is in dire need of a good clean-up. Not much rust in sight and no obviously missing parts. Roof rack standing strong! Sporty six-spoke alloys however are not original but a later after-market addition.
Note exhaust pipe sticking out far and low. This is original, they rolled off the line just like that.
The Haima HMC6470L was manufactured from 1992 until 2002, it was based on the 1981-1986 Mazda 929 wagon. 'Haima' stands for 'Hainan-Mazda', a joint venture between Hainan Auto and Mazda, founded in 1991 on the always sunny Hainan Island. The joint venture produced Mazda's for the Chinese market, some branded Mazda and some branded Haima. 'HMC' stands for Hainan Mazda Corporation, the full name of the joint venture.
The Hainan-Mazda joint venture was disbanded in 2006 when First Auto Works (FAW) bought Hainan Auto. FAW and Mazda subsequently formed the FAW-Mazda joint venture. Hainan Auto continued using the Haima brand for a range of Mazda-based vehicles, and has recently started designing its own new cars, with some success.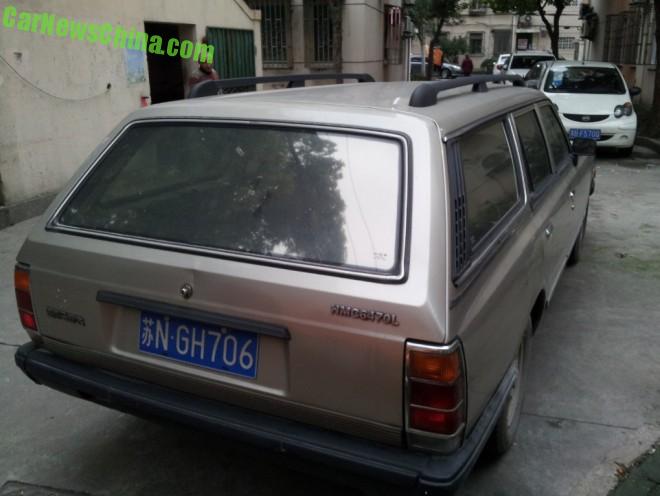 The HMC6470L was powered by a 2.0 liter four-cylinder petrol engine with 118hp and 171nm, mated to a 5-speed manual transmission. Size: 4650/1690/1445, wheelbase is 2610. Curb weight was 1205 kg.Top speed was rated at 160 kilometer per hour. Seeing a HMC6470 is a very rare pleasure these days. Sadly and badly most have been scrapped due to the ever stricter environmental regulations, and somehow nobody finds these great old cars worthy for a museum. Maybe I should start a museum myself! Not just with Hongqi and Shanghai, but especially with all those very interesting early joint venture cars. I guess I need about half a million US to start. Saving money…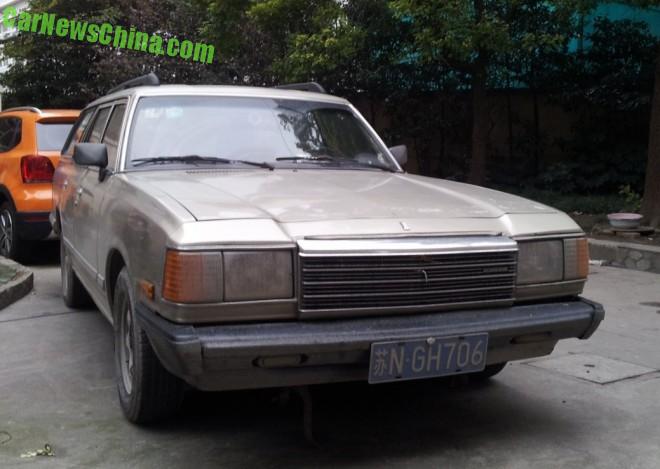 Front still impressive after all those years. This is the third HMC6470L we have met in China, after a perfect example in Beijing and a sporty one in Chengdu.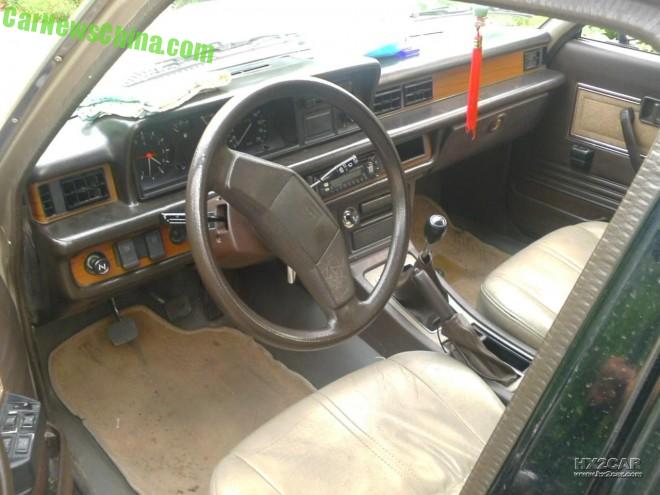 The interior (pic via). Very square dash with fake wood and large dials. One-spoke steering wheel rather special.